---
Earn up to 12% in bitcoin on must-have back school essentials from dorm room decor to school supplies!
---
Unfortunately, pool days will soon turn into school days with back to school season quickly approaching.
However, that means that now is the time to start shopping for all the school essentials that your kid will need to kick the school year off on the right foot.
We've complied the ultimate list of the top Lolli retailers that are selling all things back to school, from clothing to school supplies, so that you can breeze through this back to school season without a hitch.
---
Clothing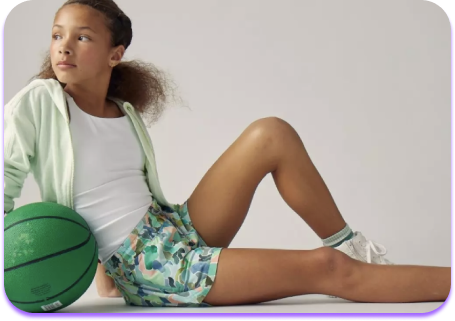 Zaful - Up to 7.5% back
With so many days in a school year, your kid can never have enough cute and casual tops.
SHEIN - Up to 7% back
Comfort is crucial when it comes to school, and what better way to it with dresses, tops, and bottoms from Shein?
Find all the essential clothing pieces for your student's closet for an affordable price at SHEIN.
A quality student deserves quality denim.
The jeans at Everlane are perfect for back to school shopping for this reason. Find jeans that will stick with your teen even beyond the first day of school.
Pacsun - Up to 3.5% back
Cute skirts, warm weather, a new school year, what more can a girl ask for? Skirt to Pacsun for some free bitcoin!
For the days your child wants to dress up, the dresses from Princess Polly will have your child feeling like a princess.
Athleta - Up to 3% back
From the gym to the classroom, the athleisure from Athleta will have your student stunting. Grab multi-purposeful clothing that won't break the bank at Athleta!
Nothing is old about these cute, affordable, and trendy outfits from Old Navy. From kids uniforms to jeans, you are bound to find something that fits your back to school needs.
An iconic store like JCPenney is the perfect place to find clothes that will make your kid photo-ready for the first day of school.
---
Sneakers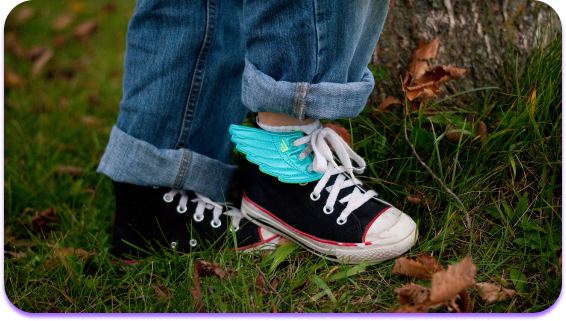 Adidas - Up to 9% back
A nice pair of versatile sneaks are a MUST for any active student.
From PE to after school sports, sporting a pair of kicks from Adidas will make your student the talk of the town.
Reebok - Up to 9% back
With the return of the iconic Pump Omni Zone II, now is the perfect time to cop a new pair of sneakers. After all, any student will feel their best self in some new sneakers from Reebok.
New year, new sneaks.
Shop classic styles like the Nike Air Force 1s or find more unique styles that will be sure to impress the whole class.
Nike - Up to 5% back
Free bitcoin + Baller sneakers sounds so much more appealing than any math equations.
Shop sneakers for made for running. jumping, and taking your child on all those fun school adventures.
If you thought Dr. Martens was only good for boots, you are missing out on their trendy platform sneakers.
Sneakers from Dr. Martens are the perfect choice for your future doctor!
Cool kicks are made for cool kids. Get the coolest classic sneaks, platforms, and more in the funkiest styles for your cool kid.
TOMS - Up to 2% back
The casual sneakers and slip ons at TOMS deserve a whole sheet of gold stars for how comfortable, affordable, and stylish they are.
Have your kids walking on clouds in the sneakers from TOMS.
Zappos - Up to 1.5% back
From the classroom to the court, your kids need a good pair of sneakers to support them on all of their adventures. With the wide selection of styles, colors, and prices at Zappos, you are bound to find the perfect sneaks for your kid.
---
Backpacks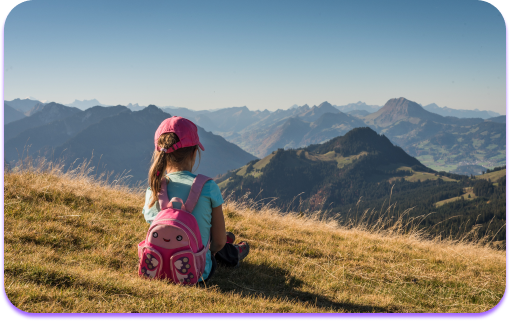 Verishop - Up to 12% back
Verishop is like backpack heaven for any parent looking to shop for back to school.
For a backpack that will be with your kid for many first days of school, shop at Verishop.
Macy's- Up to 9% back
Are you tired of hearing your kid complain of having a heavy backpack?
The backpacks at Macy's are lightweight, supportive, and most importantly, trendy, so your kid can feel like a rockstar while looking like one.
Durability, style, and comfort are just a few words out of many that can be used to describe the backpacks at Bloomingdale's. If you're looking for a backpack for your kid that has it all, look no further than Bloomingdale's.
A backpack should reflect your child's interests and personality. With backpacks based on memes, with funky patterns, and based on shows, RedBubble is the perfect place for a unique backpack.
For backpacks that stand out in a crowd, RedBubble is the perfect place to go.
Belk - Up to 3% back
We bet you won't be able to get enough of the affordable, spacious, and comfortable backpacks at Belk.
If that wasn't enough, for a limited time, you can get up to 50% off most of backpacks to prepare for the return of school!
Pacsun - Up to 3.5% back
With high quality backpacks from brands such as Vans, Jansport, and The North Face, Pacsun will have your child going back to school in style.
Plus, you can get 20% off of fresh fall styles with the code NEWDRIP.
Asos - Up to 3% back
School is all about first impressions, and what better way to make a statement than with a cute backpack?
Find a trendy, spacious, and affordable backpack that will have all of your child's classmates asking your kid where they got their backpack.
Cute backpacks that stand the test of time can be hard to find.

That's why the leather backpacks at Betsey Johnson are so amazing; they are durable AND trendy.
---
Supplies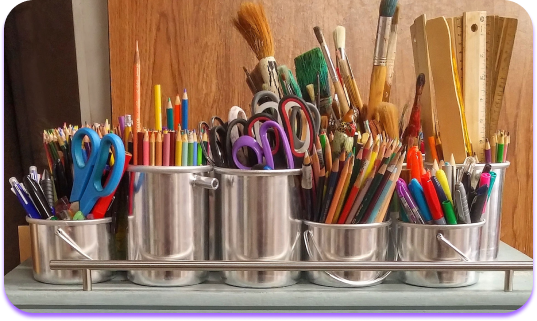 Notebooks, pencils, markers, oh my!
If you're on the hunt for quality school supplies for your kid, Aosom.com is the place to go.
Kids always seem to need more school supplies.
To get ahead of the game, order notebooks, folders, erasers, and more in advance at Bulk Office Supply to make back to school szn go smoothly.
Office Depot is the perfect place to knock off some items on your back to school shopping list.
With a wide variety of folders, pens, binders, and more that come in different colors and patterns to fit your child's vibe, Office Depot is a back to school supply hotspot.
Staples - Up to 3.5% back
There's nothing better than finding the perfect folder or notebook with the cutest design for your kiddo. Watch your kid's eyes light up with glee when you find the perfect school supplies at Staples!
Quill - Up to 3% back
Quill has unbeatable deals on school supplies that are written in the stars.
Discover galaxies of trendy and affordable school supplies from the comfort of your computer!
Did someone say colored pens and notebooks?
For a kid, colored pens are like a Christmas present, they bring happiness and joy.
Get all the colored pens and school supplies that your child could ever desire at Supplies Outlet.
For the artsy children out there, Discount School Supply has all of the arts and crafts supplies that a kid could ever need for unbeatable prices.
You can't beat these deals!
Are you still unsure where to get school supplies?
Well, luckily you are saved by the bell! (Or should we say, Walgreens?)
Walgreens has the perfect supplies for projects, homework, studying, and so many more school activities.
---
Dorm Room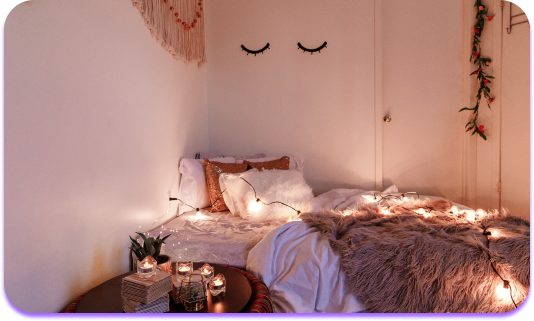 With the start of a new year, a lamp is essential to light up your college student's room and life.
Luckily for you the Fascination compiles the best lamps from the best brands so you can guarantee that you're getting the best products for your child.
College can be stressful. That's why having comfortable bedding and pillows is essential.
Get your college student the highest quality bedding from URBANARA that they can look forward to sleeping on after a long day of studying.
The best way to destress after a long day of studying and hanging out with friends is snuggling up with a soft blanket and relaxing.
Give your college student the perfect plush blanket from Ivory Ella so they can have the sweetest dreams. Plus, students get 15% off!
SnapFish - Up to 3.5% back
Being so far away from home can be difficult for many college students.
Give your college student a little piece of home by framing family pictures from SnapFish for their wall!
Society6 - Up to 3.5% back
A college student's dorm is a reflection of their personality and interests. That's why having cute and trendy decor is so important, and what better place to get good decor than at Society6?
From comforters to appliances, Bed Bath and Beyond is the ultimate place to get dorm room essentials.
Make sure your college student has all that they need to be independent with the wide array of products at Bed Bath and Beyond!
Since dorm rooms are so itty bitty, having enough storage is essential.
The Container Store has plenty of storage options that are compact and cute so that your college student can keep organized while having all that they need!
Rugs can bring a little spice to any dorm room.
With the seemingly endless rug designs, shapes, and styles at rugs.com, you can find the perfect rug for your college student's room.
---
Loving Lolli?
Refer a friend! You'll both get $5 in bitcoin when they shop for the first time