---
Find your way to your new vacation destination while free bitcoin finds its way to your wallet!
---
Life is busy, so you probably don't have enough time to take week long vacations internationally. If you want a change of scenery but want to stay in the US, book your weekend trip with one of the retailers on Lolli.
The US has so many amazing known locations as well as hidden gems. What better way to see the country than while stacking stacks upon stacks of sats?
Read on to know the best places to travel with the best deals from Lolli retailers.
---
Las Vegas, Nevada with Tripadvisor - Up to 6.5% back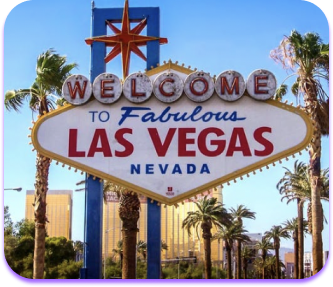 If you are looking for a flashy, adventurous weekend getaway from the stress of life, booking a trip to Las Vegas with Tripadvisor is the way to go.
Book your hotel right in the middle of sin city while also booking the best activities and restaurants with Tripadvisor that will make your weekend a weekend to remember!
---
Maui, Hawaii with Booking.com - Up to 6% back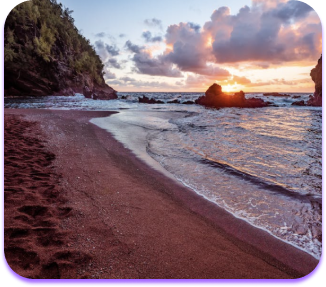 Say aloha to affordable travel deals on Bookings.com that will make a weekend vacation seem irresistible!
As the second largest island in Hawaii with world famous beaches, you can dip your toes into luxury while finding travel bundles for your car, hotel, and flights on Bookings.com.
Live on island time for a weekend with Bookings.com!
---
Paradise, Valley with Luxury Escapes - Up to 5% back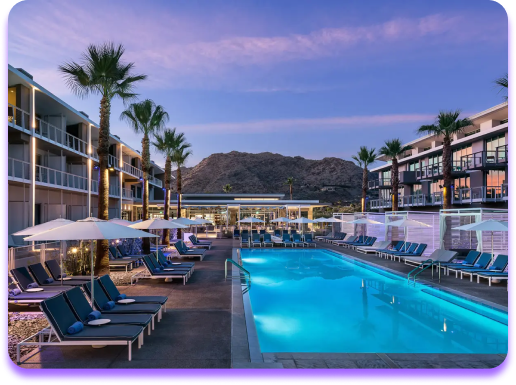 Looking to book your dream getaway? Do it with Luxury Escapes, for expertly-curated travel experiences at unbeatable prices!
Head to the Mountain Shadows Resort in Arizona for a luxe desert experience in paradise valley with Citizens Club access. Sign up for free to be a Luxury Escapes member and get exclusive access to low booking rates!
---
New York, New York with Expedia - Up to 5% back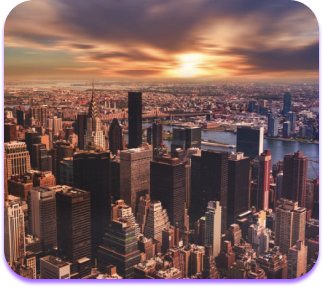 Take a bite out of the big apple for a couple days while filling up on free bitcoin and travel deals at Expedia!
If you want a jam packed weekend, NYC has some of the best nightlife, restaurants, shops, and activities that a city can have, not to mention exquisite city views from hotel windows.
If you want an affordable trip to the city that never sleeps, book travel bundles with Expedia!
---
Yosemite National Park, California with Marriott - Up to 2% back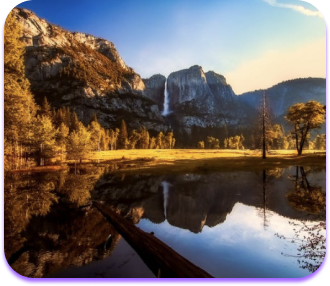 Nothing is more peaceful than being in nature.
For those that need a breather from responsibilities, booking a Marriott hotel at Yosemite is the best way to have a nice reset.
With free bitcoin in your pockets and the breeze on your face, you will have the ultimate zen weekend when you book a Marriott hotel in Yosemite.
---
Miami, Florida with Hotwire - Up to 3.5% back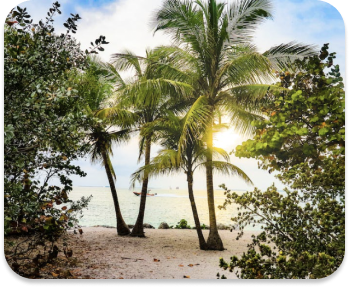 Happiness is a weekend in Miami. Just imagine the sun shining on your face, the waves crashing on the shore, a Margarita in your hand, it's a wonderful imagine.
If you want a tropical getaway, book a beachfront hotel in Miami with Hotwire.
With thousands of different hotel options, you are bound to find one that satisfies your relaxation itch.
---
Virginia Beach, Virginia with Vrbo - Up to 1.5% back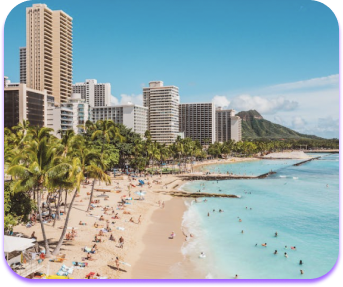 If you live in Northeastern America, don't want to travel too far, Virginia Beach can be the perfect home away from home for your weekend getaway.
With Vrbo, you can save some money and rent a home instead of hotel so you can spend more of your budget on fun activities and food!
As the longest pleasure beach in the U.S., Virginia Beach is the perfect place to earn free bitcoin on a quick weekend vacay!
---
New Orleans, Louisiana with Hilton - 1% back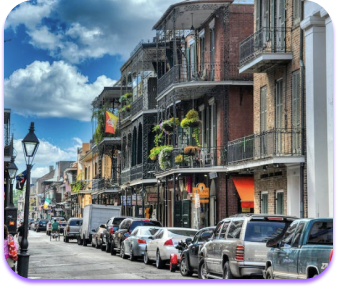 For the best bayou beach blowout that will brighten your week, book your weekend getaway in New Orleans with Hilton.
Whether you want a homey hotel on Bourbon Street or a high rise hotel by the beach, you will find the perfect Hotel for the perfect trip.
Feed your soul in New Orleans while feeding your wallet with sats!
---