---
Lolli users can new earn $0.35 in bitcoin rewards on every fuel refill with Chevron & Texaco!
---
Lolli is thrilled to announce our partnership with Chevron, our new official fuel partner! You can now earn free bitcoin rewards on every fuel refill at Chevron when you shop with Lolli's NEW Card Boost feature!
---
---
To earn with Chevron, just link any debit or credit card on the Lolli app for iOS and activate a Chevron Card Boost before heading to Chevron to fill-up at the pump. You'll get an email within a few hours of making a purchase letting you know that your rewards have been processed and are on their way to your Lolli wallet!
Take bitcoin rewards for a ride with free bitcoin on fuel, and fill up your Lolli wallet with free bitcoin!
Read on to learn more about earning bitcoin back at Chevron.
---
You may know that inflation is at historically high levels, which means that consumers' purchasing power is shrinking. Here at Lolli, we think buying things like fuel and groceries should be rewarding – not a drain on your resources as the cost of living goes up.
Now, you can combat the affects of inflation by earning free bitcoin, the most secure, anti-inflationary store of value, on every Chevron fill-up at the pump.
Getting bitcoin rewards on fuel adds up! Use Lolli Card Boosts every time you fill-up at a Chevron station to steer your future in the right direction.
Here are a few more reasons why we love Chevron...
---
Chevron's special patented fuel additive called Techron aids with build-up cleanup, maximizes your mileage, & more.
Gasolines with Techron clean up grimy deposits that can get in the way of fuel combustion, upping your miles per gallon!
---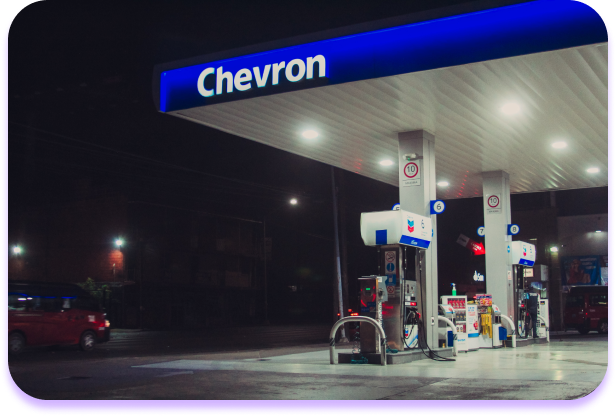 ---
Low-quality gasolines can lead to carbon build-up, causing your acceleration to lag. Techron mitigates carbon build-up so you can enjoy a smooth ride!
---
Safeguard your engine parts from wear & tear and reduce engine knock with Techron. Not only does Techron clean out your engine intake valves, fuel injectors, and other vital engine components, it coats and protects them!
Plus, Techron helps reduce or stop engine knock by minimizing chamber deposits that can lead to knocking.
---
Thanks to its powerful combo of detergents, Techron's cleaning technology eliminates carbon deposits. This keeps the air and the fuel in your engine flowing efficiently, meaning your ride will emit less harmful chemicals that cause air pollution.
---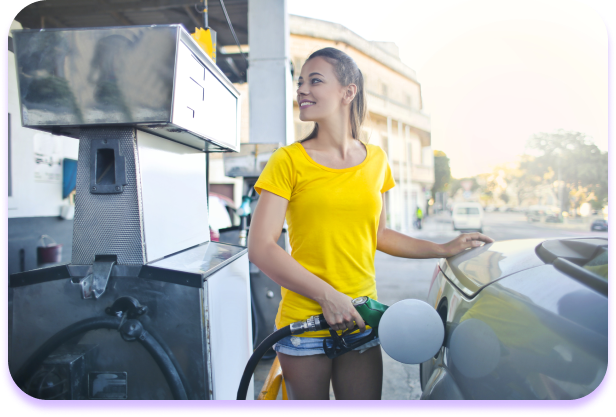 ---
Chevron has nearly 7,000 locations in the United States across 2,113 cities. Find a Chevron near you, and fill 'er up for big bitcoin rewards with Lolli!
---
Got a question on Lolli Card Boosts?
Contact support@lolli.com, and a member of our Care team will be happy to help.
---
Bitcoin reward rates are subject to change. Please visit the Lolli app for most recent rates. Please visit Lolli on web or mobile for the latest bitcoin rewards rates. Offers are subject to change. Chevron U.S.A. Inc. does not provide, endorse or guarantee any Lolli and/or bitcoin services or programs.  All trademarks are property of their respective owners.