---
Carvana is the future of car-shopping – and now it's part of the future of currency, with bitcoin rewards on your new car!
---

Shopping for a car with Carvana just got even rewarding! The leading online pre-owned car dealer, Carvana, is now on Lolli.
Carvana transforms the way you find your perfect car from the comfort of your own home, with low prices on top-quality pre-owned cars, delivered right to your door!
Get $80 in bitcoin rewards when you sell or trade in your car to Carvana, and $200 in bitcoin rewards when you buy a car and finance it through Carvana.
To start earning with Carvana, download Lolli for your browser extension or app store for iOS. Activate Carvana on lolli.com/earn, and start shopping to earn free bitcoin on your car!
Carvana makes buying a new car totally seamless, easy, fun, and cost-effective.
Here's how! 👇
---
Your living room is your new favorite dealership!
Browse over 55,000 cars online from the comfort of your own home and enjoy a touch-free delivery and pickup process. Every car on the site goes through a 150-point inspection to ensure it's up to Carvana's high standards, and each car comes with a free Carfax report.
---
Out with the old, in with the new! Earn $80 in bitcoin back when you sell or trade-in your car with Carvana.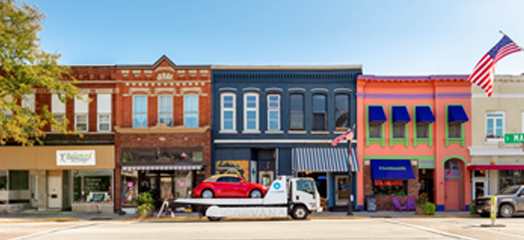 Selling your car is a breeze with Carvana – get a real offer in 2 minutes! Get paid on the spot when Carvana picks up your car. Complete the selling process end-to-end online – no hassle, no haggling!
---
What you see is what you get with Carvana, with personalized quotes when you finance online so that you can find a car that fits your budget perfectly! And now, get $200 in bitcoin back when you finance your car with Carvana.

It's easy and fast to finance your car with Carvana. Pre-qualify for an auto-loan in 2 minutes and browse with no impact on your credit score, so you can focus on finding the car that's right for you in your budget.
---
Filter your car search by make and model, body type, year and mileage, features, color, and more to find the car that checks all your boxes.
Plus, read through owner reviews, check out pictures of every car, get a run-down of all your need-to-know details, and read a full summary of Carvana's 150-point inspection!
---
With Carvana, ride comes to you – when you want it, where you want it.

Choose how you pick up your new wheels with Carvana. They'll deliver it to your doorstep, or you can pick it up at one of Carvana's 30 vending machines in major cities like Atlanta, Miami, Philadelphia, and more!
---
That's right – call dibs on a car and it's all yours for 30 minutes while you complete your purchase process or chat with a Customer Advocate about your purchase! Carvana is committed to make online car shopping easy and stress-free so you can sit back and enjoy the ride.
---
Gave it a spin and looking for something different? No worries.
Carvana's seven-day no-hassle return policy applies to every car you buy on the site. Just schedule a pickup by 5 PM on day seven, and they'll haul it away from your home!
Plus, for 100 days or 4,189 miles, your new car is totally protected under Carvana's Worry Free Guarantee. If something should happen, Carvana's got your back!
---
Ready to hit the road? Order your new car on Carvana and enjoy big bitcoin rewards!
---
Reward Tiers & Conditions: $80 in bitcoin back on cars that are sold or traded-in to Carvana. $200 in bitcoin back on car purchases financed through Carvana. No other actions will be eligible for bitcoin rewards.
---
Loving Lolli? 🍭
Share your Lolli referral code with a friend and earn $5 in bitcoin when they shop! Find your referral code in your Lolli browser extension wallet.