Shop These After-Christmas Sales With Lolli!

With only four days remaining in the decade in which bitcoin was created, the Lolli team has rounded up some of the best promotions & bitcoin back deals to make your last few purchases of the 2010's easy & filled with free bitcoin.
TL;DR
Shop with our top brands!
---
WHAT'S THE DEAL? 🎁
Master & Dynamic - shop now & earn up to 13.5% bitcoin back
Music will sound even sweeter in 2020 coming from your new Master & Dynamic device. Whether you're listening at home, the office, or during your commute—M&D has something for everyone! Plus take 50% off Select Headphones and Earphones* Use code BOXING19 .
---
Groupon - buy a voucher today and earn up to 10.5% bitcoin back

Thinking of trying a new hobby in the New Year? Making a resolution to spend more time with family? Or maybe you're a foodie who is searching for a new spot in your area. Groupon has something for you and is currently offering one of the highest bitcoin back rates on Lolli. There's no reason not to shop!
---
Lululemon - earn up to 9% bitcoin back

For many, January is a time to re-evaluate fitness goals. Let's be honest, heading to the gym or a gym class can be a drag. Get yourself excited to go by purchasing some quality athleisure that you can wear all year long. Shop with Lululemon, your one-stop-shop for athletic and athleisure apparel!
---
Saks Fifth Avenue - shop the sale & earn up to 8% bitcoin back

Looking for a great way to freshen up your 2020 wardrobe? Saks Fifth Avenue has the latest designer styles for work and play. Shop the Saks Fifth Avenue Designer Sale and take up to 70% OFF* select items. 😱
---
Eight Sleep - earn some Zzzs and up to 8% bitcoin back on your new bed

Raise your hand if you're looking for better sleep in 2020. 🙋Consider purchasing this Eight Sleep's Pod mattress—named on of the Best Innovations in 2019 by Time Magazine. This smart bed is most advanced sleep system available, featuring reactive and intelligent heating and cooling monitors to adjust to your body temp.
---
Adidas - earn up to 7% bitcoin back on your new kicks + apparel

New year, new sneakers?  There's no better time to buy a new pair of kicks than right now with Adidas' End-of-Season Sale. With great footwear options for everyone. You don't want to miss this offer!
---
Bloomingdale's - earn up to 7% bitcoin back

Continue your 2020 wardrobe refresh with Bloomingdale's! Fill up your shopping cart and stack some major sats on the After-Christmas Sale and save up to 75% off.
---
Sam's Club - earn up to 7% bitcoin back

These deals won't last forever so if you are thinking about joining Sam's Club in the new year, now is the time!
Earn 36% bitcoin back on new Club memberships
Earn 13.5% bitcoin back on new Plus memberships,
Earn up to 2.5% bitcoin back on Video Games, Office Supplies, Kitchen, Etc. Members only*
Receive up to 7% bitcoin back on everything else! Members only.*
Already member? Then you are in luck, save over $8,600 in offers on Sam's Club faves.
---
ASOS - earn up to 6% bitcoin back

🚨ATTN trend-setters! Fashion-forward ASOS has a everything from basics and to evening wear. ASOS is offering up to 70% off plus an extra 15% off everything with code: 15TREATME
---
Refer a friend & earn $10 in bitcoin back
Share your referral code with a friend and you will earn $10 in free bitcoin once they shop! You can find your referral link within your Lolli browser extension!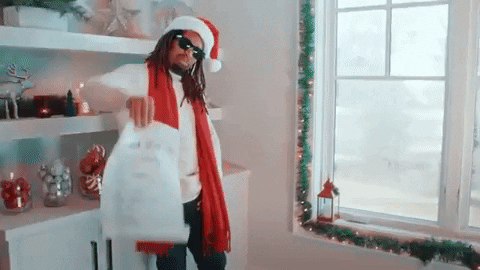 Happy Lollidays,
Shana & The Lolli Team
---
*Disclaimer: Rates deals are subject to change.