---
Find the perfect present – from sneakers to accessories, apparel, & more at Allbirds.
---
If you've ever wondered where to find apparel & footwear that's as comfortable as it is stylish (and as stylish as it is sustainable!), meet Allbirds.
Allbirds does it all. With footwear, apparel, and accessories that will streamline your style & make getting dressed for your active life a dream, shopping at Allbirds is rewarding in every way – including our favorite way at Lolli.
Get 6% bitcoin back when you shop at Allbirds with Lolli and earn on the products you, or a lucky gift recipient, will live in!
Read on to learn more about why Allbirds is so special, and step into big rewards with Allbirds on Lolli today.
---
Find the perfect sneaker for every need on Allbirds.
If you're looking for the ultimate running shoe, shop much-loved, machine washable items like the Tree Dashers made in both men & women's styles, designed with breathable natural materials to keep your stride sweat-free.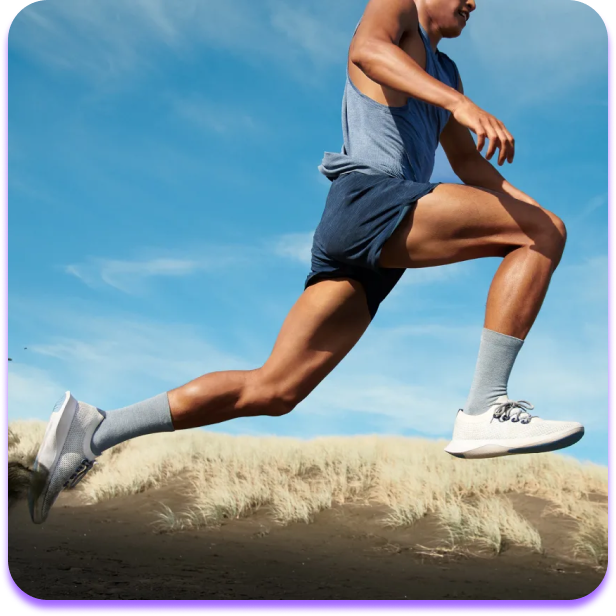 Looking for a weather repellent fix for when you're ready to brave the elements but your current sneakers aren't? You'll love the Mizzle line for weather-ready sneaker made with merino wool and Puddle Guard. Looking for something even warmer? Presenting the Mizzle Fluffs – made with cozy merino fluff lining to keep your toes toasty.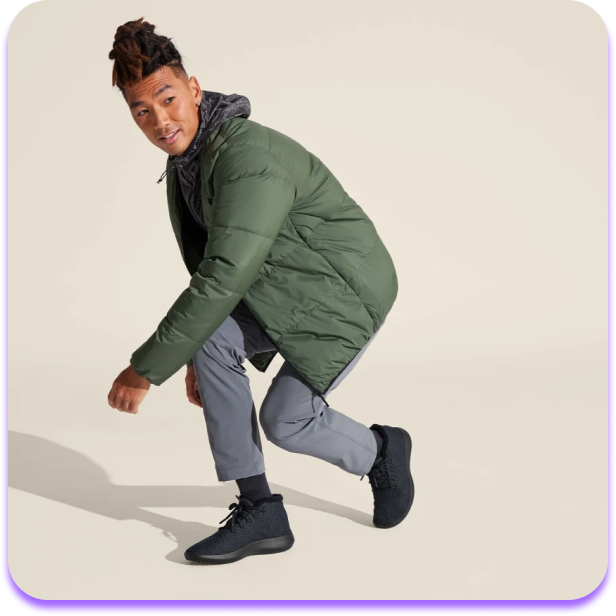 And everyday fashion & function, meet the Wool Runners – Allbirds' original everyday sneaker made with cozy merino wool. These machine washable sneaks, made to minimize order and conform to your movement with renewable materials will be your new go-to for everything from grocery runs to brunch dates.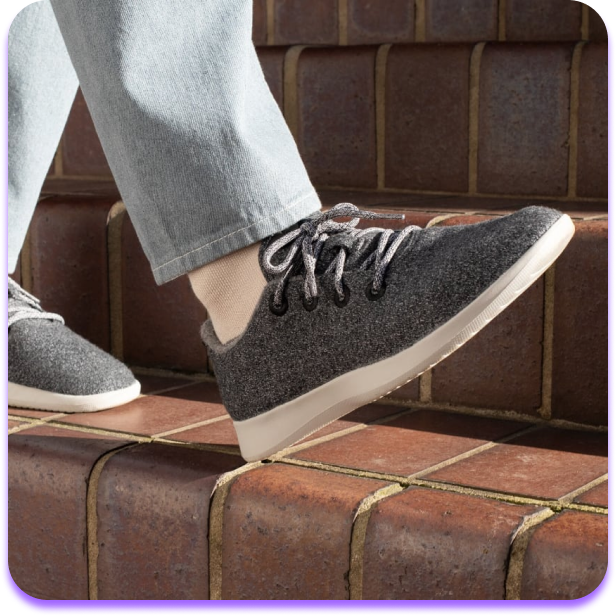 ---
Allbirds makes clothes that work – for all your needs and wants.
Find activewear for your workout and gear for everyday activities that make it easy to feel, look, and be your best.
Discover the year-round wardrobe staple like the R&R hoodie – the super soft hoodie with a modern slim fit that'll take you through your day in cozy comfort.
Getting active? Look no further than the Men's Natural Run Tee for an ultra-light, breathable fit that keeps up with you. Plus, find all the accessories you'll need for your on-the-go life, from hats to socks for ultimate sustainably-made comfort.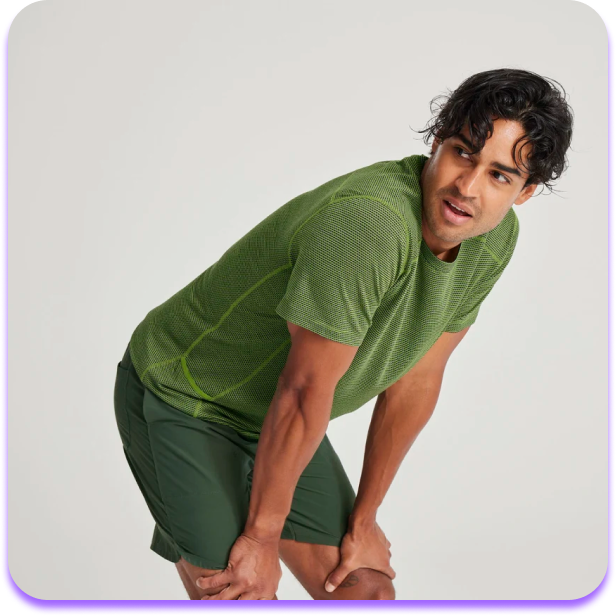 ---
Finding gifts is a breeze at Allbirds. We think it's a great match for any lucky gift recipient, but especially for anyone...
Who loves to travel – these easy-on, easy-off shoes are perfect for long flights
Who's always on the move – Allbirds' everyday sneakers and performance apparel will keep up with them all day
Who's environmentally conscious – Allbirds' sustainably made sneakers & apparel is part of the brand's mission to reduce carbon emissions to near zero by 2030
A gift with Allbirds is a win-win with up to 6% bitcoin back on a gift they'll love. Plus, Allbirds makes it easy to gift with a curated selection of styles perfect for him & her, as well as a wide selection of gifts under $75.
---
Ready to earn with Allbirds? Shop for your new favorite look on Lolli today.
---
Earn bitcoin on holiday gifts & share it on social! 🎁

Share your bitcoin rewards this season and tag us