---
Catch Faherty's highest rate ever on Lolli with 11% in bitcoin rewards on your fall staples, plus get an additional 25% off sale for a limited time only!
---
Fall fashion + free bitcoin + savings = 💜
Just in time for your fall wardrobe refresh, Faherty is serving up all of the above. Earn free bitcoin rewards on high quality sweaters, denim, pants, accessories, & more for your best fall look ever.
Here's our pro tips on how to shop Faherty's blowout sale now.
---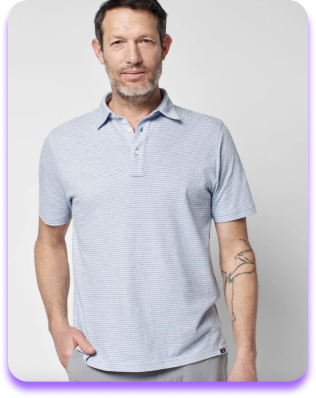 Faherty has the perfect tops for Zoom-call ready style and comfort, all in one. Shop the perfect everyday looks like the Cloud Striple Short-Sleeve Polo, for pieces you'll want to live in.
---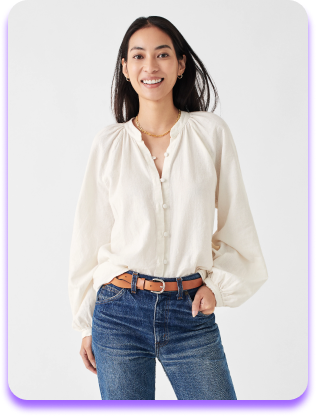 Whether the weather is hot, cold, or just right, take on all the temperatures fall has to ofer with styles that you can layer up or pare down. Discoverr versatile styles like the Naomi Top – a flowy find that can go from breezy to cozy, depending on how you dress it.
---
Life's all about accessorizing! Earn a ton of bitcoin on the perfect additions to your lifestyle, from blankets to beach towels and body butter. We love the Adirrondack Blanket, now just $99, for a custom-woven, 100% cotton blanket – an essential for cozy fall nights.
---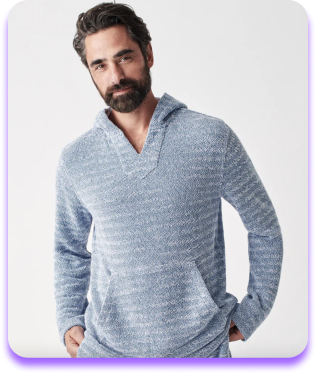 Find knits, hoodies, and sweaters you'll love at Faherty, with a ton of sweet finds on sale now, like the Beach Terry Hoodie. This relaxed, slightly oversized spin on your classic hoodie is the epitome of California Cool - and now, 50% off!
---