Start Every Day With Your Favorite Brew ⏰
Coffee keeps us awake and focused on all of our daily tasks, not to mention it is delicious in its many forms. Shop with these Lolli partners and earn bitcoin back on your daily cup of brew.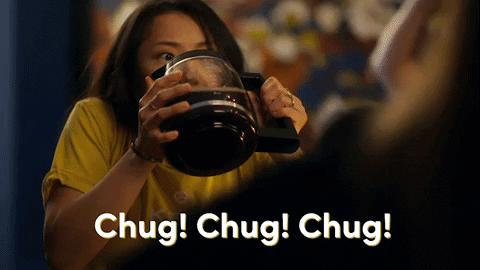 Coffee ☕
Pick out your favorite brew
Coffee Add-Ins 🥛
Add in milks (dairy and nondairy), sweeteners, and more
Coffee Makers ✔️
Brew your coffee to perfection
---
We asked the Lolli team what their go-to coffee drink is.
This is what we found:
Black coffee with cinnamon - Gabbi C.
Medium dark roast with a little heavy cream - Matt S.
Cloud (aka whipped) coffee -- see below for recipe! - Alexis A.
Cold brew with coconut milk Cayden T.
Dark roast with a bit of milk - Javed M.
Cold brew no water light ice - Jarrad G.
Iced black coffee; sometimes with oat milk. - Aubrey S.

Are any of these your favorite as well? Tweet us @trylolli and let us know, or tell us what our team members are doing wrong with their morning coffee!
---
Looking for a More Creative Coffee Drink?
Whipped Coffee
Ingredients:
2 tablespoons hot water
2 tablespoons sugar
2 tablespoons instant coffee
½ cup milk
Ice, to serve
¼ cup creamer of choice (optional)
Steps:
Whip the hot water, sugar and coffee until light and fluffy
Put the milk and ice in a glass (and creamer, if you wish)
Put coffee on top
Enjoy!
Oat Milk Latte
Ingredients:
1 cup old-fashioned oats
2 cups water
2 tablespoon maple syrup
1 teaspoon vanilla
1 teaspoon ground cinnamon
pinch of salt
2 (2-oz.) shots of espresso or strongly brewed coffee
Steps:
In a high speed blender, combine oats, water, maple syrup, vanilla, cinnamon, and salt.
Run mixture through fine strainer or cheesecloth.
Pour espresso shots in two glasses, top with oat milk and ice.
Serve immediately.
Peanut Butter Banana Cold Brew Protein Smoothie
Ingredients:
1 large frozen banana
2 tablespoons all-natural peanut butter, creamy
1/4 cup vanilla protein powder (any kind)
¼ cup cold brew concentrate
1/2 cup unsweetened almond milk (or more, to taste)
Steps:
Place everything in the blender and blend until smooth
---
Refer a Friend and Earn $10 Extra Bitcoin!
Share your referral code and you'll earn $10 in free bitcoin after your friend makes their first Lolli purchase. You can find your referral link in your Lolli browser extension.
Stay safe & keep stacking,
The Lolli Team 💜
Disclaimer: Bitcoin back rates are subject to change.