---
Lolli is the easiest way to earn bitcoin and cash back rewards at over 10,000+ top stores like Shake Shack, Nike, & more.
---
Start earning free money with Lolli, the leading rewards app that gives you free bitcoin and cash back rewards at over 10,000+ stores like Nike, Shake Shack, Chewy, Booking.com, & more!
Read on to learn more about why shoppers love using Lolli to earn free rewards on every purchase.
---
Up to 30% Back at Your Favorite Brands
You know and love Lolli for its seriously great rewards rates. With Lolli, you can earn up to 30% in bitcoin rewards at all your favorite stores. Sweet deal!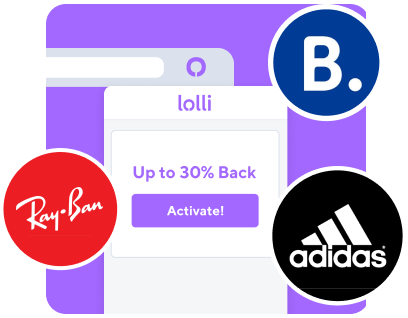 Head to the Lolli app to see the best ways to earn a ton of rewards at the stores you love like Adidas, Groupon, Shake Shack, Starbucks, & more!
---
Choose How You Want Your Money
Enjoy earning cash or bitcoin rewards on all of your favorite purchases with Lolli.
Just choose the currency you want to earn your rewards in when you create your account, and enjoy earning shopping rewards in the currency of your choice!
Get your rewards, your way with Lolli.
---
Rewards Online AND In-store
With Lolli, get rewards wherever you shop! Whether you're buying a coffee in-store at Starbucks, or sh0pping online for a new pair of shoes, earning is easy.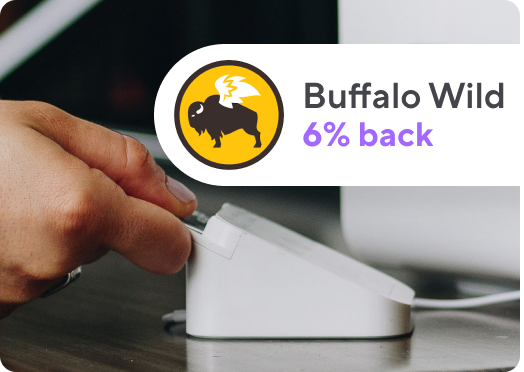 To start earning bitcoin and cash back rewards in-store, just link a card on the Lolli mobile app and activate a Card Boost
If you're shopping online, activate an offer on the Lolli browser extension, app, or at Lolli.com/earn to add bitcoin rewards to your purchase!
---
Cash Out Easily
With Lolli, you can keep your rewards in your Lolli wallet and watch them add up, or transfer them out to your bank account or bitcoin wallet, if you're earning in bitcoin.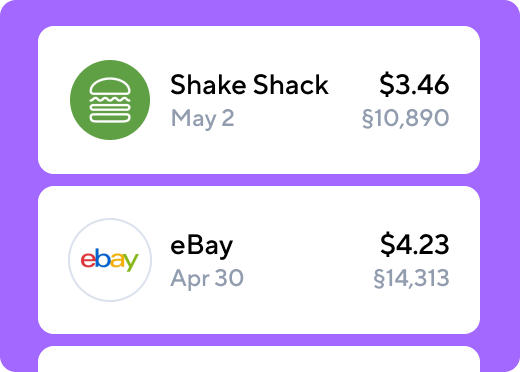 It's easy, safe, and free to transfer your funds wherever you want them.
---
Ready to start earning? 💰
Here are some pro tips to make sure you earn on every purchase with Lolli....
Shopping online with the Browser Extension or app?
Make sure to activate Lolli every time you shop to earn bitcoin rewards.
Ensure that your ad blockers are turned off to earn with Lolli.
If you are using a VPN, make sure your location is set to inside the U.S.
Only use coupons or promotion codes that Lolli is promoting. If you're not sure if you can use a code or coupon with Lolli, email support@lolli.com!
You can't use Lolli with any other cashback or reward extensions or sites, so make sure you've activated Lolli only before shopping!
Shopping in-store with Card Boosts?
You can only activate once a day per store.
Make sure to use your your linked card when you shop in-store to earn. Link all your cards to maximize your rewards!
Activate a Card Boost before you shop to make sure you earn.
Read Conditions & Reward Tiers for each store for details.
---
Loving Lolli?
Share your referral link with a friend! When they sign up and shop for the first time, you'll both get $5.