---
You can now earn bitcoin rewards when you shop on Lolli for Android at 1,000+ of your favorite stores like Grubhub, Adidas, & more!
---
Lolli is now LIVE on Android!
You can officially earn free bitcoin or cash rewards when you shop from the palm of your hand at 1,000+ of your favorite stores like Adidas, Grubhub, Priceline, Macy's, & more!
Shopping on the Lolli app is the easiest way to earn bitcoin rewards in just a few taps. Download the Lolli app in the Google Play store and start earning bitcoin rewards when you shop on Lolli for Android today! 🚀
Here are some of our pro tips for getting the most out of shopping with Lolli for Android.
---
Find Your Favorite Stores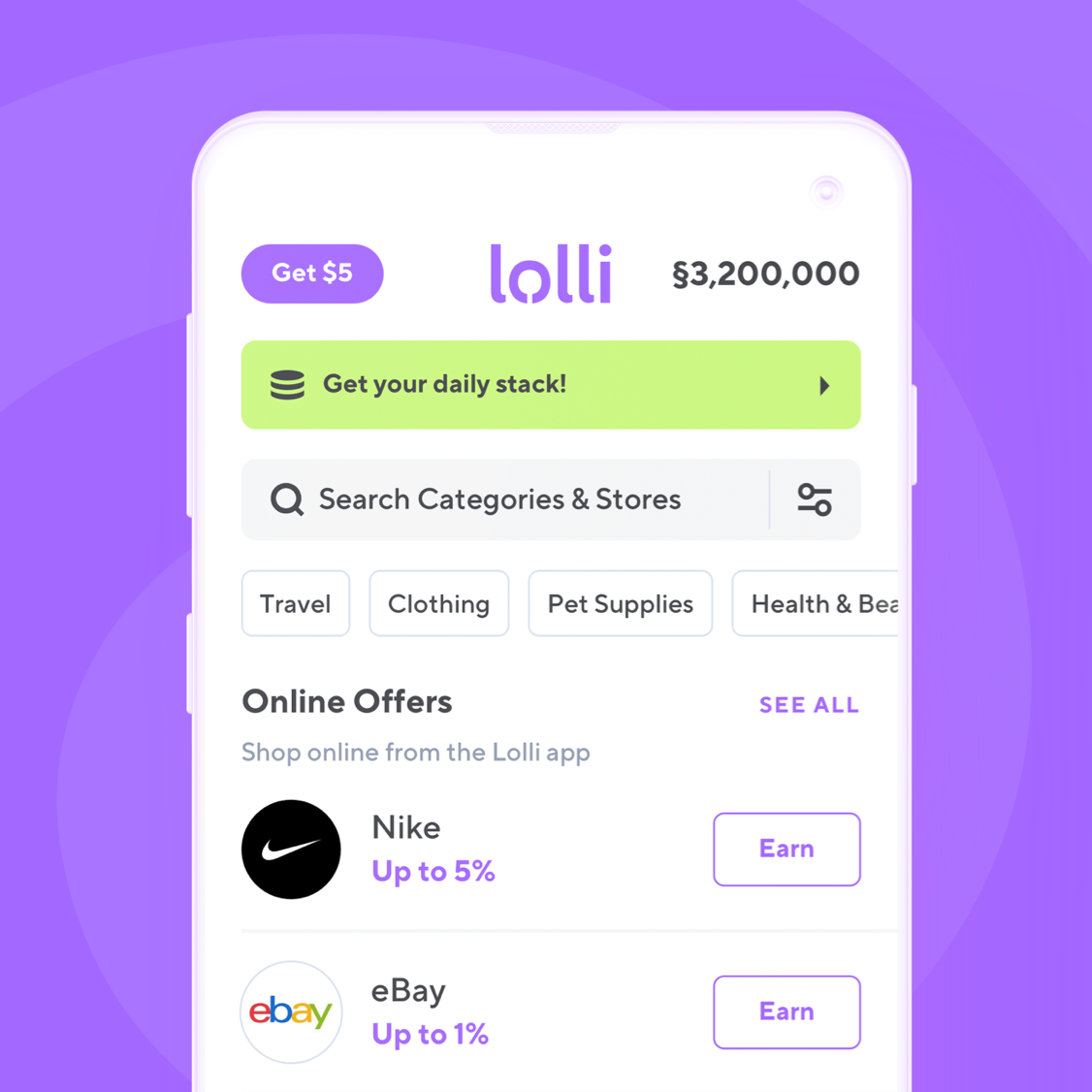 Earn bitcoin at your favorite stores on the Lolli app!
When you open the app, you'll find our list of featured stores. Scroll through to find your favorite store, then tap the 'Earn' button to see Conditions and Reward Tiers for each store. Then, tap 'Shop Now!' to start shopping!
Once you complete your purchase, you'll see a screen confirming that your rewards have been processed. You'll also receive an email soon after making your purchase letting you know how much you've earned!
---
Track Your Rewards in Your Lolli Wallet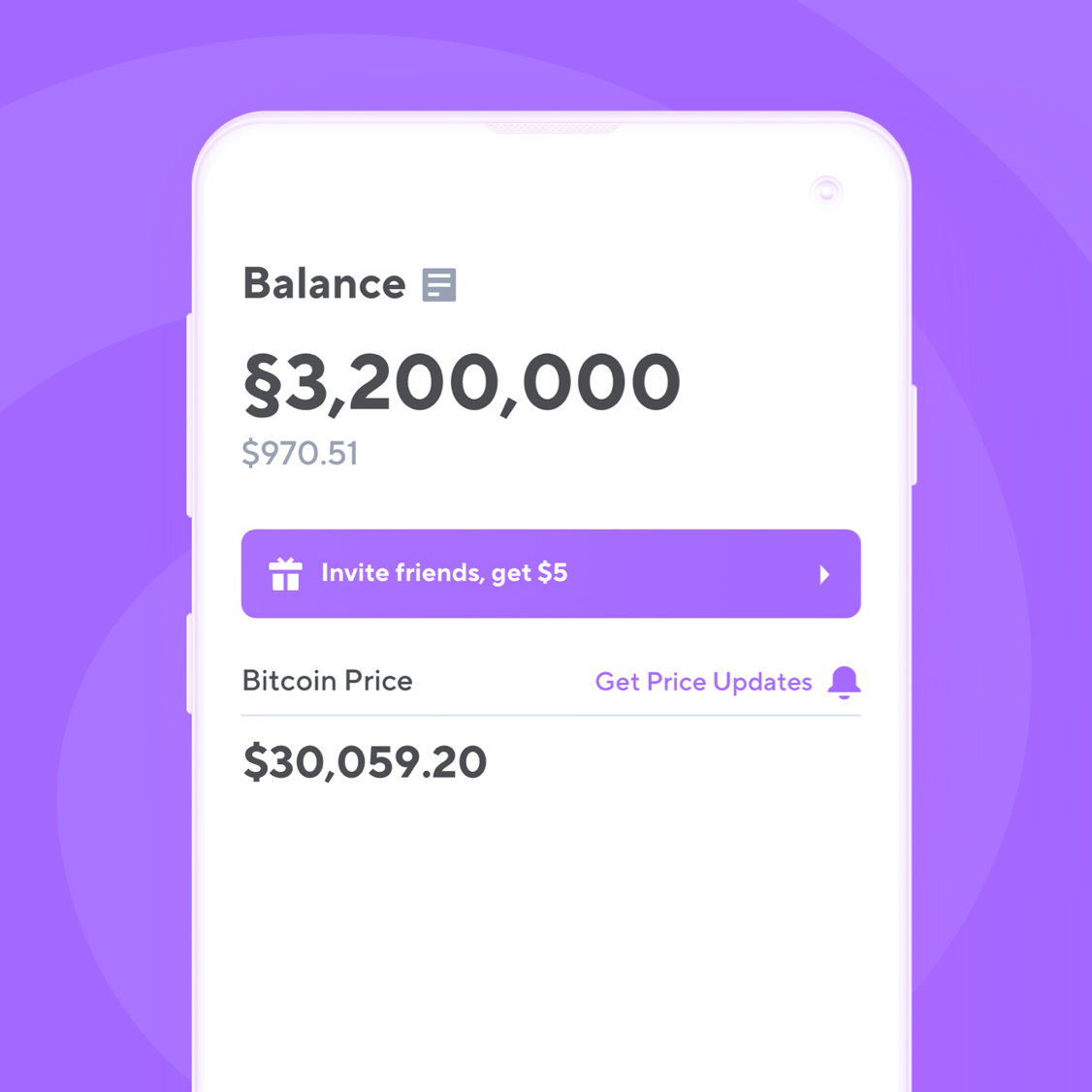 Tap the 'Wallet' tab at the bottom of your screen in the Lolli app to track your rewards and bitcoin's price in real time!
You'll also find your ref code in your Lolli wallet! Share your ref code with your friends to earn $5 in bitcoin when they shop for the first time! The more friends, the merrier! 🤑
---
Discover New Stores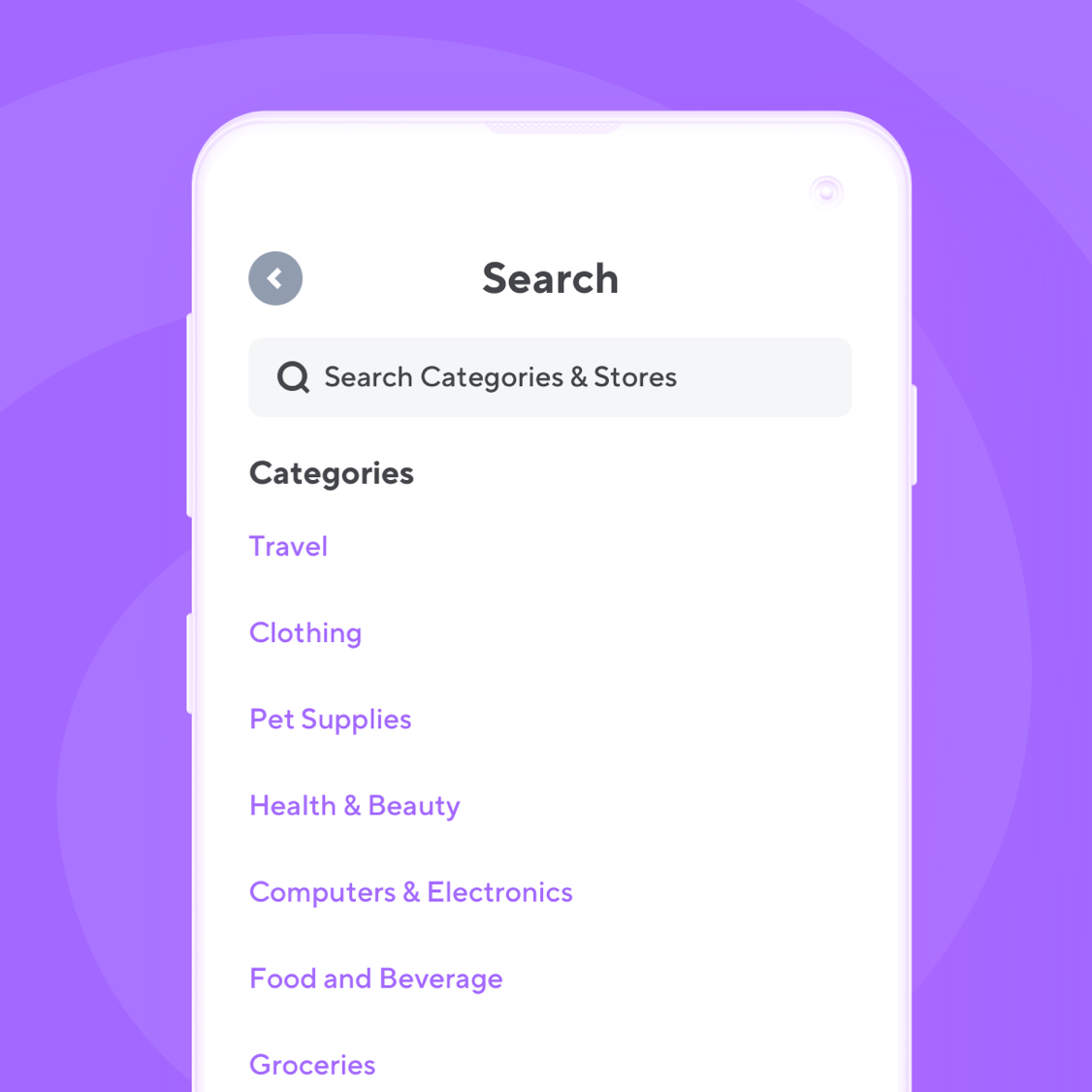 Explore all the stores you know and love on Lolli, and find your new favorite store on the Lolli app.
Use the Search bar on the 'Earn' screen to search by category or a store's name. Looking for a new mattress? Just type 'mattress' in the search bar, and we'll serve up some of our favorite mattress brands with big rewards like Eight Sleep, Leesa, & more.
---
See Your Lolli Activity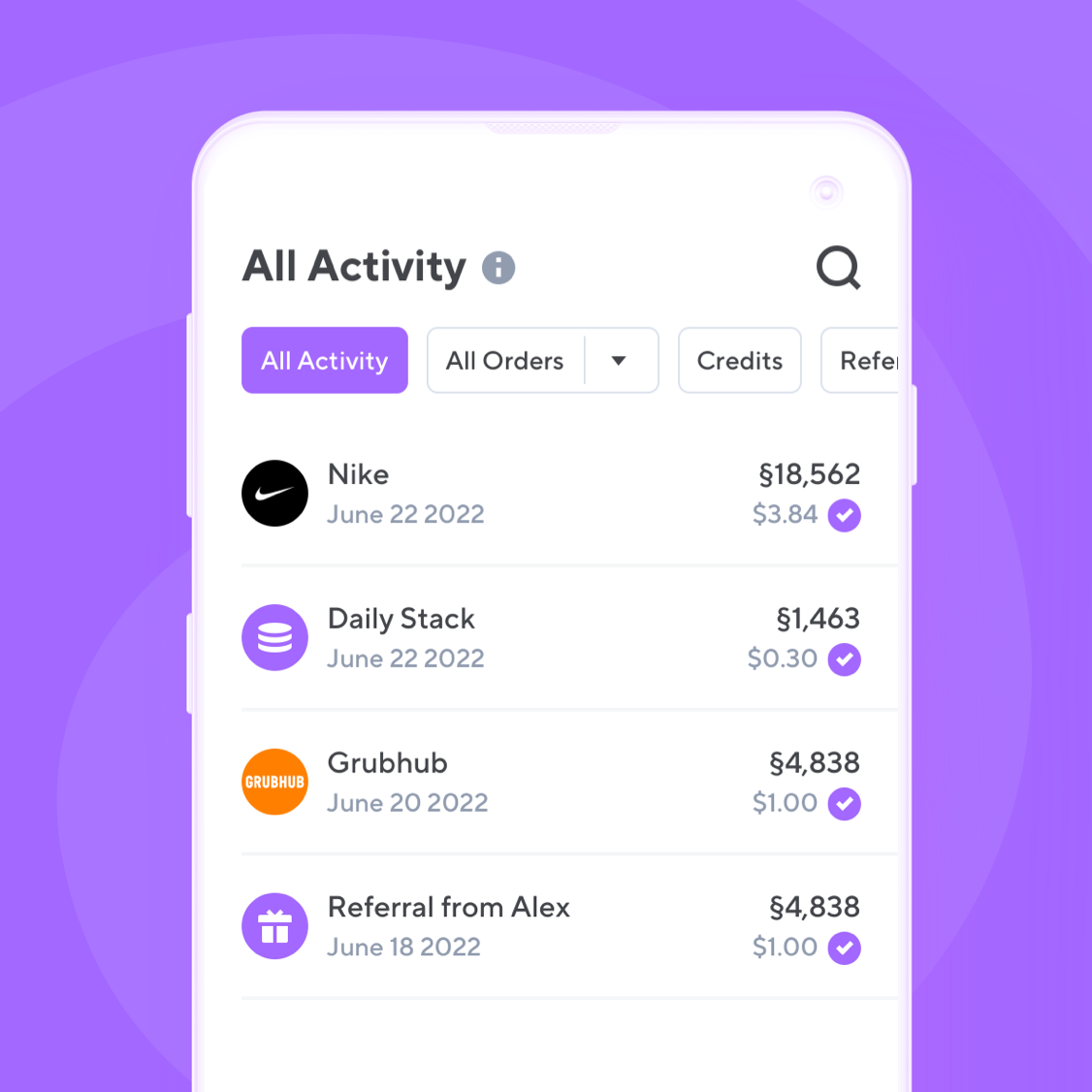 Tap the 'Activity' tab at the bottom of your screen on the Lolli app for a breakdown of all your Lolli rewards and activity! There, you'll see everything from your Daily Stack rewards to all the bitcoin rewards you've earned by shopping with Lolli.
After you make a purchase at a store using Lolli, your transaction details should appear within 1-3 business days.
Until your rewards are confirmed – AKA, released into your Lolli wallet – your reward will show up as "Pending" in your Activity. Once it's confirmed, you'll see it switch to Confirmed! Check out our blog on reward confirmations for more information on how we issue your rewards, and when you should expect to see pending rewards go to Confirmed.
---
Don't See Your Favorite Store?
Our team is hard at work adding all of our 1,000+ top stores to the Lolli mobile app. If you don't see your favorite store, DM us @trylolli on Twitter or email us at support@lolli.com to let us know which merchant you'd like us to add to the app!