---
Get up to 10% bitcoin back on all your in-store purchases with Lolli Card Boosts!
---
You can now earn bitcoin on all your in-store purchases with NEW Card Boosts on Lolli for iOS and now, Android!
Turn any credit or debit card into a bitcoin rewards card! Link your card on the Lolli app to earn up to 10% in bitcoin back at all your favorite stores, and earn bitcoin on your daily coffee, lunch, gas refills, & more!
---
Ready to start earning on in-store purchases? Link your card to activate rewards in less than a minute. Here's how:
---
1. Open the Lolli app! Make sure your app is updated to the most recent version to use new Card Boosts. On the Earn screen, tap "Learn More" on the yellow banner and follow the instructions in the app to link a card.
---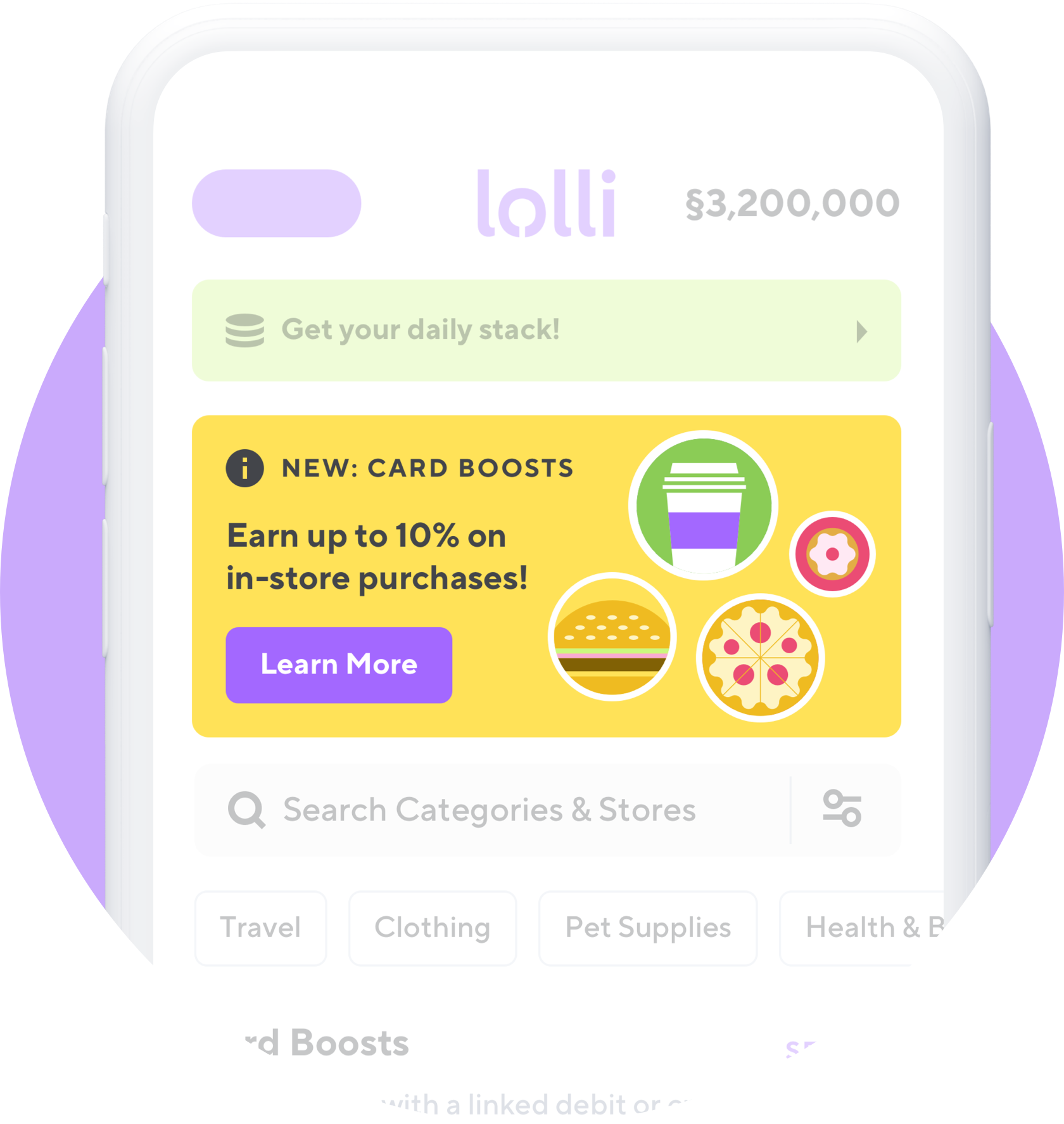 ---
2. After you've linked your card, head to the Earn screen on the Lolli app and select a Card Boost for the retailer where you're going to shop. Then, tap "Activate."
---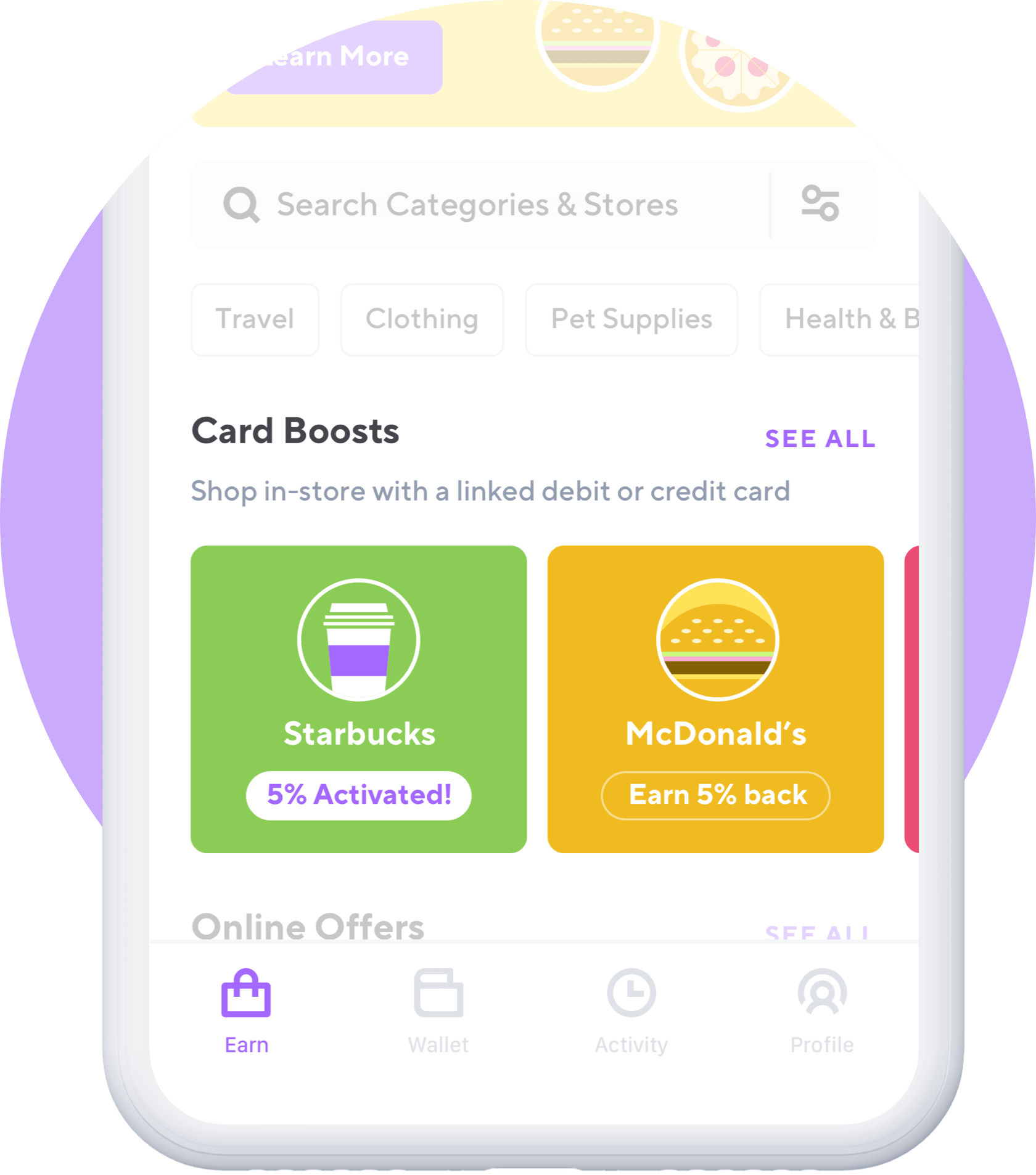 ---
3.   Complete an in-store purchase with your linked card to earn up to 10% bitcoin back. We'll notify you once your rewards are confirmed!
---
A few pro tips to earn bitcoin on every Card Boost!
Activate a Card Boost before you shop, and make sure to use your linked card to earn your rewards!
You can only activate a Card Boost for each retailer once a day.
Make sure to check out conditions and maximum rewards for each retailer! To find these,  tap a Card Boost on the Lolli app's Earn page and see Conditions for each retailer.
Happy stacking! 🚀
---
Got a question?
We're here to help. Email support@lolli.com to contact a member of our Care team with any questions, comments, or feedback on the app experience.
---

Want $5 in Free Bitcoin?
Share your referral code with a friend. When they make their first purchase with a Lolli retailer, we will give you both $5 in free bitcoin.
---
Keep stacking sats,‌
‌The Lolli Team 💜