---
Discover the perfect gifts for the holiday host with up to 15% in bitcoin rewards on Lolli
---
Don't show up empty handed to the party! Find the perfect gifts for the host of your holiday party with up to 11% in bitcoin rewards on Lolli.

From beautiful bouquets to apple pies, we've got what you need to earn on every gift.
---
You'll never go wrong with coffee – especially not the festive Brew Joy Gift Box, complete with a holiday mug and rich, medium roast coffee.
---
Cooking has never been easier, and clean up has never been easier too. The most versatile pan from Our Place not only gives the 8-1 option you know and love, but the ability to cook on a stove top or in the oven makes this one pan fits most (recipes)!. The enameled center makes clean up easy as can be, making both cooking and clean up a dream for your favorite chef and host.
---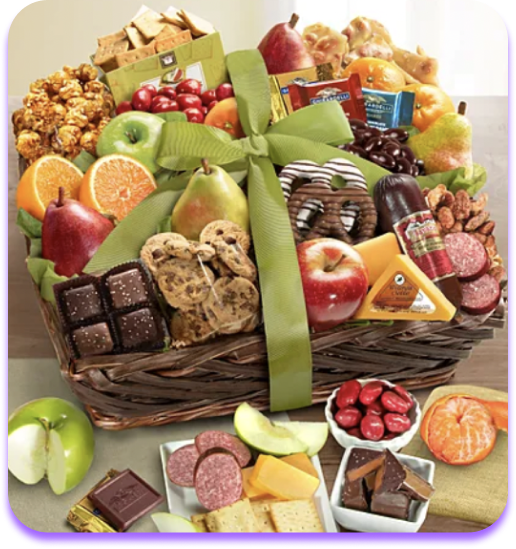 Gourmet food, gift baskets, flowers oh m y! Find it all at 1800Flowers and show up with a gift that shows your appreciation, like the distinctive fruit & sweets gift basket!
---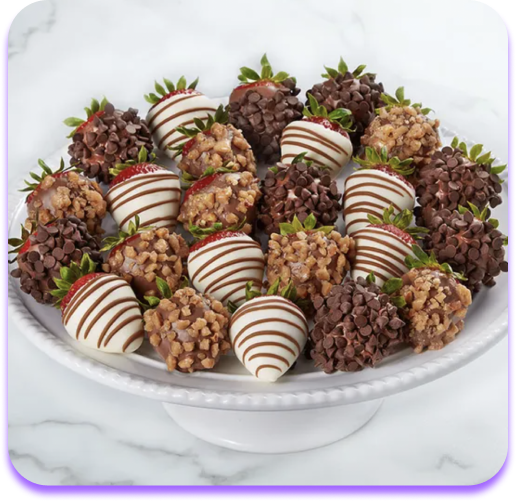 The only thing sweeter than delicious treats from Shari's Berries are all the free money you can earn at this gifting destination. Get the best-selling chocolate-covered strawberries in a range of variations & decorations –like the Dipped Fancy strawberries, complete with delectable chocolate confections, ground toffee, & more.
---
Come with the perfect addition to their festive table with the Autumnal Palette, a lush bouquet complete with gorgeous seasonal colors.
---
For the host with a green thumb, bring the garden inside with the Sprout from Aerogarden, which will help them cultivate delicious herbs & spices from the comfort of their counter!
---
It's always a good time for bubbles and there is nothing more festive than having a bottle chilling to celebrate all of life's big and little moments this holiday season. This is the perfect bottle to drink on its own or to use in a festive cocktail. Cheers!
---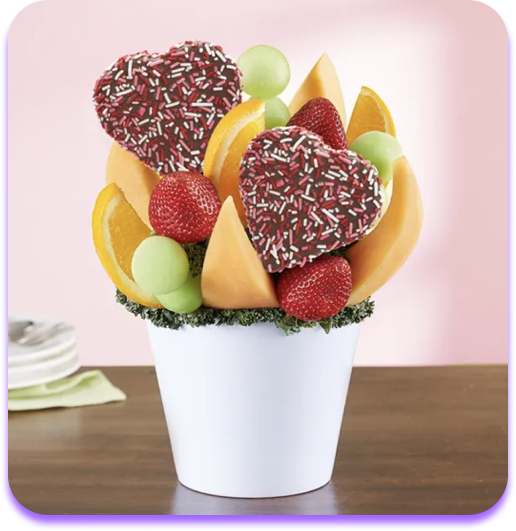 The best way to show you care is to show up with Fruit Bouquets! This arrangement is filled with deliciously dipped and sprinkled pineapple hearts for the perfect addition to your dessert spread.
---
If your host always has guests around, they'll love this perfectly-sized nut bowl for around-the-clock snacking!
---
Show up with a delicious apple pie from Carlo's Bakery and win best guest. With its buttery, flaky shell, this dessert doesn't miss.
---
The wine lover's best friend, the Coravin Pivot Wine preserves any bottle for up to 4 weeks, making the first glass as incredible as the last.
---
Give the host the gift of the top-rated instant-read meat thermometer! Chances are, they'll put this gift to immediate use with their holiday meal!
---

Loving Lolli?
Refer a friend! When they sign up with your ref link, you'll both get $5.