---
Treat yourself to up to 15% in free rewards on exactly what you want!
---
No one knows what you want and need better than you.
Since gift giving szn is upon us, what better person to show appreciation to than yourself? You've gone through so much this year; you deserve to pamper yourself.
Whether you have been eyeing a specific product all year or are looking for something new to pamper yourself with, read on to know the best gifts you can get yourself while gaining the gift of free bitcoin.
---
What better way to end the year than with a little bling?
Get yourself some sparkly monogramed jewelry from Baublebar to boost your self-appreciation and the bitcoin in your wallet.
---
Verishop - Up to 13.5% back
Every fashionista deserves to have unique clothes.
With thousands of different clothing styles, colors, and prices, you are bound to find something that will have everyone asking where you got your outfit from.
---
Cheers to hard work and free bitcoin on wine!
With all the stress that bubbled up this year, a nice bottle of wine from Buy Wines Direct is the perfect way to take a breather.
---
Flossing is officially fun with Cocofloss. Get 9% in rewards on flavored, premium quality floss to make your everyday ritual a treat.
This is the perfect stocking stuffer for the #1 person on your giftlist - you!
---
A relaxing book, limited stress, free bitcoin; what more could a girl want?
Get lost in a new book from Abe Books to forget about the stresses of this year. Thank us later.
---
Luxury purses, shoes, and clothing? Yes please!
Give yourself the gift of luxury by shopping for yourself at Bloomingdale's.
---
Nectar - Up to 6% back
A good nights sleep is something that you probably don't get often during the year.
Luckily for you, the pillow-soft mattresses at Nectar can help you finally get some well deserved rest.
Whether you want to get rid of pesky dark circles or just want to sleep better, getting yourself a mattress for Nectar is a worthy investment.
---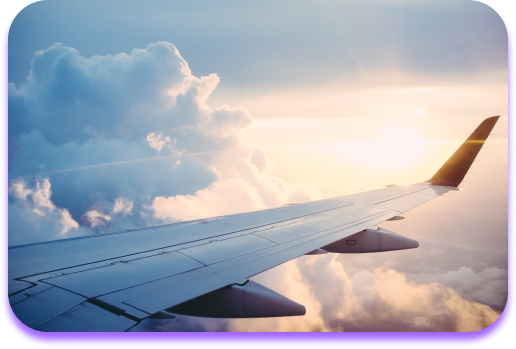 Give yourself the gift of travel this holiday season! Earn up to 6% back on hotels, rental cars, cruises, & more and take yourself on the trip of your dreams with rewards.
---
Alo Yoga - Up to 4.5% back
Whether you are a yoga master or a complete beginner, a good yoga mat and proper yoga clothing can make yoga even more relaxing.
Get your zen on by buying clothes and yoga gear at Alo!
---
Dyson - Up to 4.5% back
If you are on social media a lot, you have probably heard about the famous Dyson Air Wrap blow dryer.
Level up your hair game while telling yourself thank you by treating yourself to a high end, miracle working blow dryer from Dyson.
---
Sephora - Up to 4% back
You can never have enough makeup!
Add some high quality makeup from Sephora that will make you feel like a queen all year long to your makeup collection.
---
Hotwire - up to 3.5% back
You deserve vacation! Find your perfect hotel with rewards by using HotDeals, the best way to find a stay that matches all of your preferences at the best value.
---