---
Earn bitcoin back on your next culinary expedition at Goldbelly!
---
Goldbelly is officially on Lolli.com! Now, you can earn up to 1.5% back (4.5% back for new customers) on gourmet desserts, dinners, and meal kits.
Goldbelly is a curated online marketplace that makes it possible to order America's most loved foods, no matter what you are! From signature dishes from legendary chefs like David Chang and Marcus Samuselsson, to renowned restaurants like New York's Gramercy Tavern, to iconic regional specialties like Maine lobster and Chicago deep-dish pizza. You can experience food makers from across the country without ever leaving home when you shop on Goldbelly.
From gourmet pizza to bing bread and iconic burritos,  you try famous treats from across the country without ever leaving the comfort of your own home when you shop at Goldbelly.
Read on to discover how Goldbelly can transform the way you eat and earn!
---
Food Delivery
With 850+ restaurant partners, there's no cuisine that you can't experience.
Goldbelly was officially been deemed the "travel hero of the pandemic." They're delivering Philly cheesesteaks and Texas BBQ to homes thousands of miles away, making spectacular gastronomical experiences available to those who couldn't travel.
Order up fan-favorite items like eats from McLoon's Lobster Shack today and get the taste of Maine seafood, wherever you are.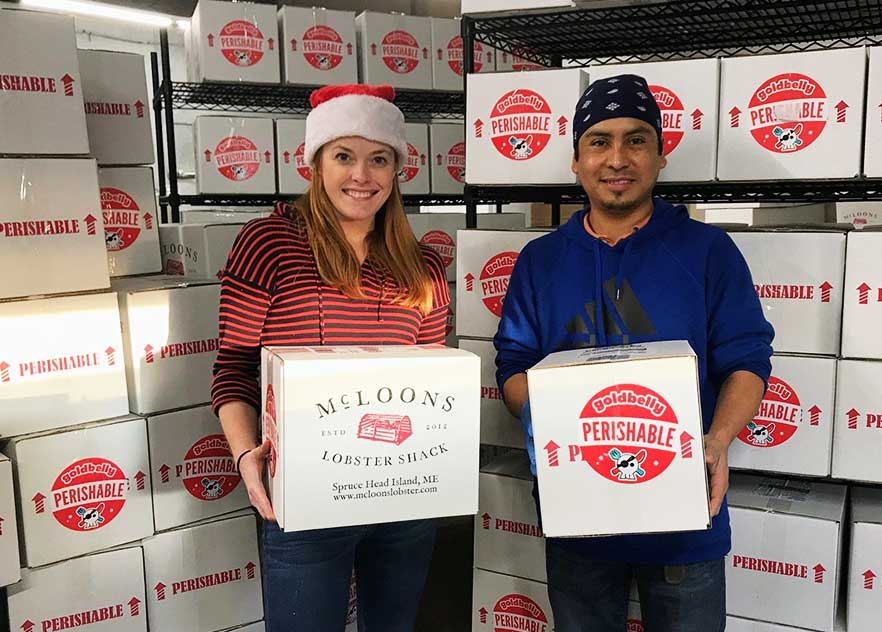 ---
Meal Kits
Turn your home kitchen into a Michelin star restaurant with meal kits from Goldbelly so you can experience the most delectable culinary experiences available, like Chef José Andres' Chicken, Pork, & Duck Foie Gras Canelones.
The traditional dish from Catalunya is made by filling pasta with a stew of pork, chicken, and foie gras, topped off with béchamel sauce and Manchego cheese. Rich and homey, it's exactly what you never knew you needed for your next pasta craving.
Top chefs have made their signature dishes accessible to you through at-home experiences on Goldbelly. Enjoy them today!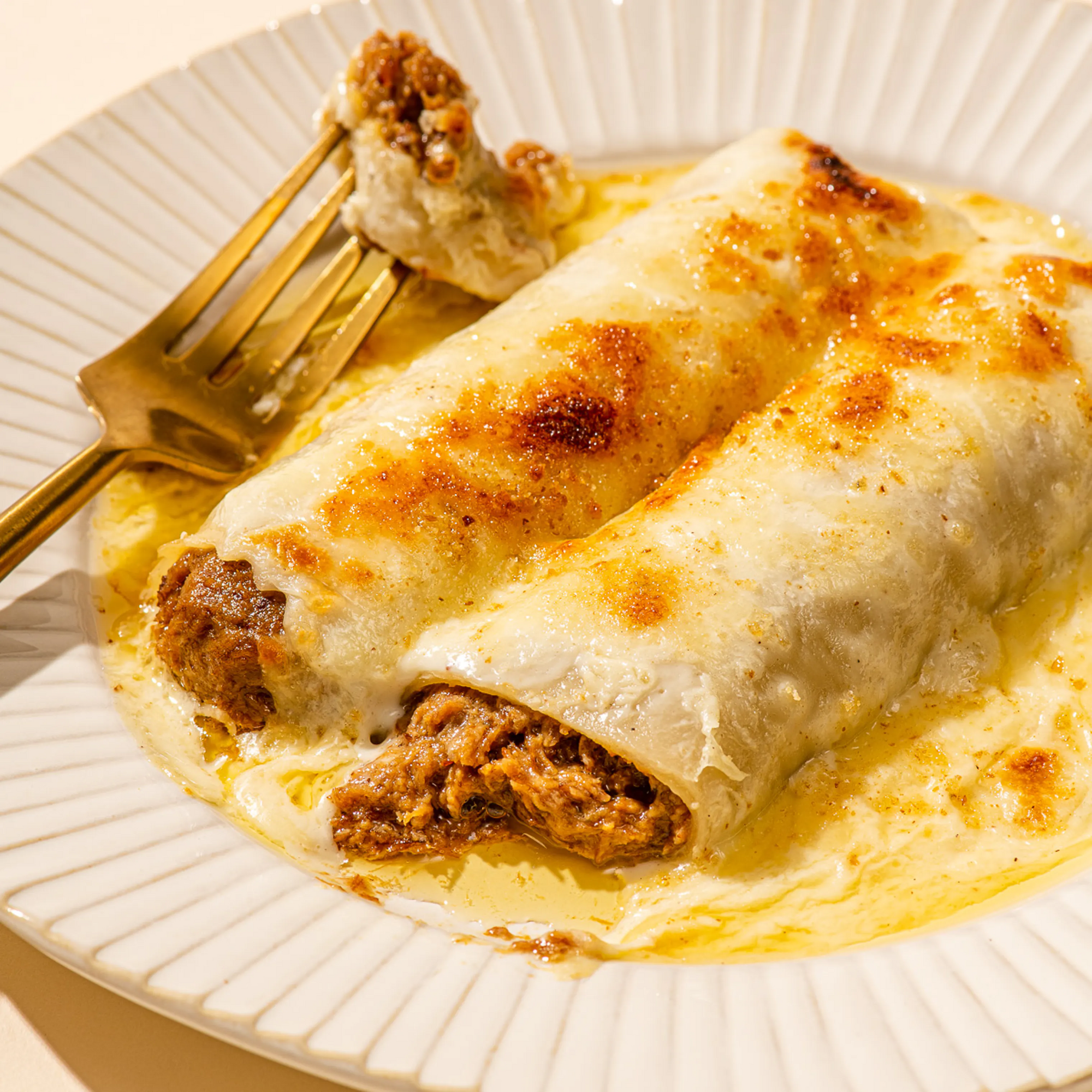 ---
Food Gifts
If you're looking to let someone special know how much you care about them, Goldbelly is the place! There's nothing people love more than food, and no better way to show your love than with food gifts! From cake to pasta to pies, Goldbelly has the best care packages in the country.
The Ice Cream Party-In-A-Box is everything you need for an amazing ice cream sundae party. One lick of the Chicago ice cream parlor's small-batch, French pot ice cream and you'll know why Capannari's ice cream has been designated as one of the top 10 "Best Scoops in America" by Good Morning America.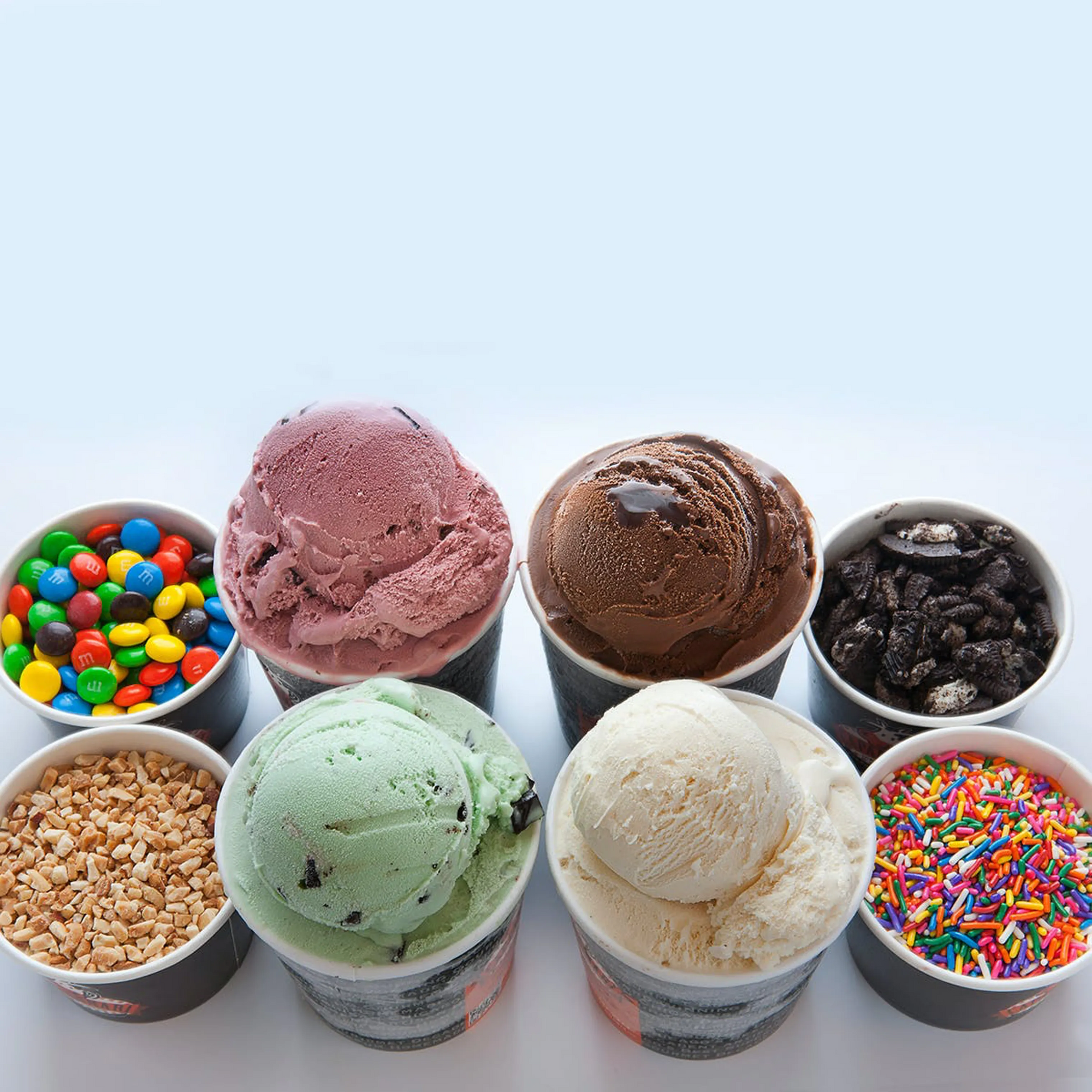 ---
Live Classes
Goldbelly's series of interactive cook-a-longs brings the most decorated chefs and recipes right into your home kitchen.
The best part: the classes are completely FREE with the purchase of any meal kit.
Join Emmy Hyland's Live Pizza Making Class to learn the secrets behind Brooklyn's world-renowed pizza parlor – Emmy Squared. Enjoy fluffy, focaccia-like crust and a ring of caramelized crispy-crunchy cheese around the rim — a  life-changing combination  you can now recreate at home!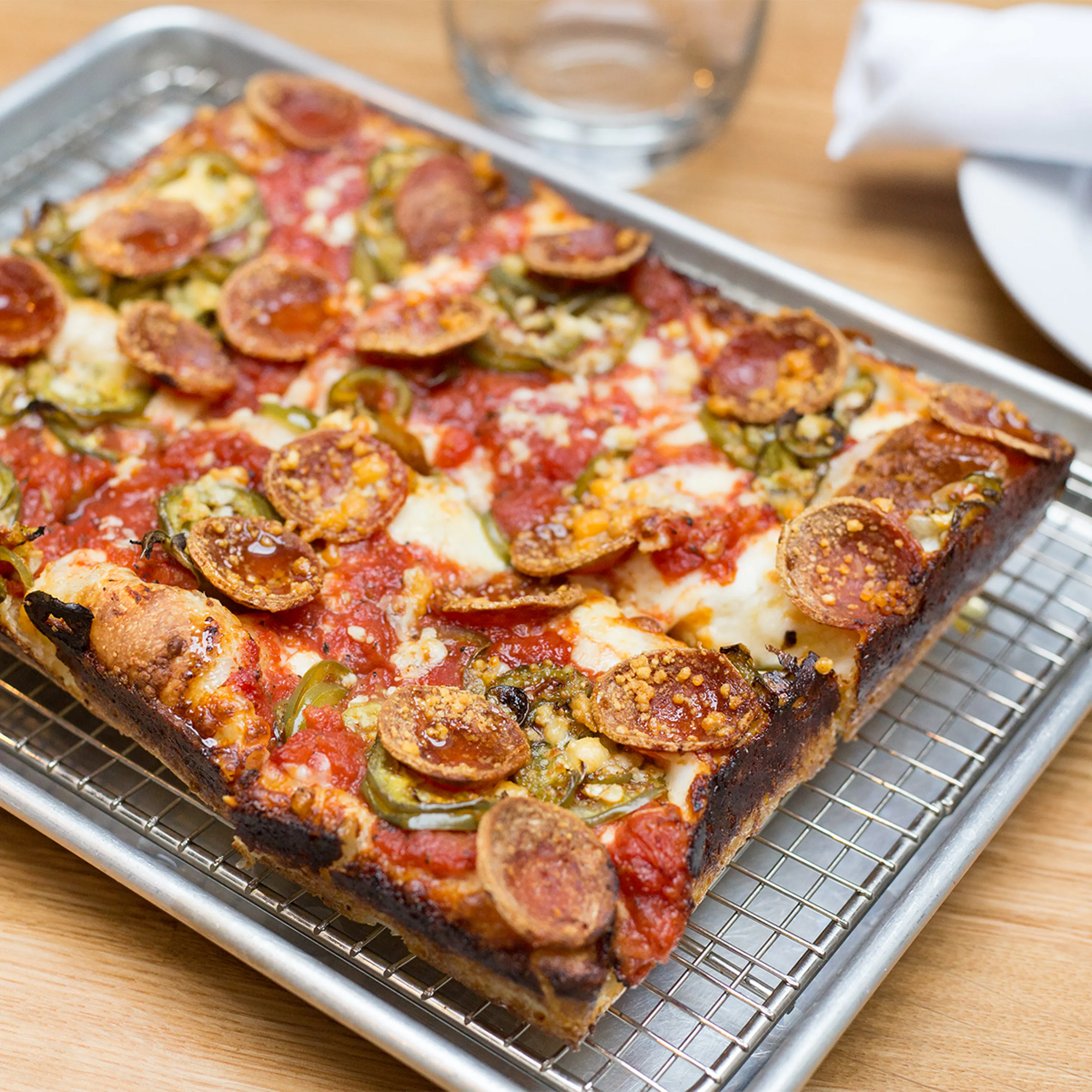 ---
Shop Goldbelly today, and enjoy a taste of travel from the comfort of your own home.
---
Want $5 in Free Bitcoin?
Share your referral code with a friend. When they make their first purchase with a Lolli retailer, we will give you both $5 in free bitcoin.
---
Keep stacking sats,‌
‌The Lolli Team 💜