---
HODL: to go long on bitcoin for future price appreciation. The mindset of ignoring or being mentally robust to short-term price volatility.
---
How the term HODL came to be:
In a bitcoin talk forum on December 18, 2013, user GameKyuubi wrote a post entitled I AM HODLING. Slightly inebriated, GameKyuubi was frustrated at his failure to accurately predict bitcoin's short price swings which had led him to lose bitcoin.
WHY AM I HOLDING? I'LL TELL YOU WHY.  It's because I'm a bad trader and I KNOW I'M A BAD TRADER." – GameKyuubi
Instead of losing more, GameKyuubi opted to hold bitcoin long term – "you only sell in a bear market if you are a good day trader or an illusioned noob.  The people inbetween hold." Seven years later and GameKyuubi's advice has proven sound: bitcoin has appreciated from $520.05 to over $22,000, a gain of about 4,000%.
Soon after GameKyuubi's post, memes and GIFs started to pop up that encouraged others to 'Hodl'  bitcoin. What mattered to newly christened 'hodlers' was not the short-term price action, that allowed the lucky or talented to profit, but the long-term prospect of bitcoin.
---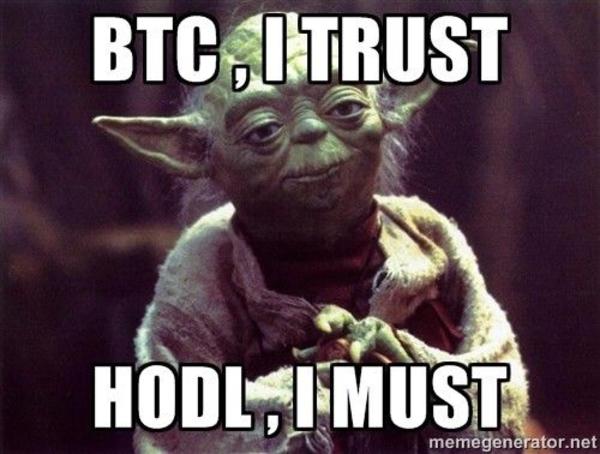 ---
The Ethos of HODLing:
The bitcoin ethos already existed long before 2013. In fact, the idea of a digitally scarce, decentralized, and private currency has been around since at least the early 1990s. And the perceived benefits of a scarce or 'hard' currency had been recognized as early as the 19th century by Austrian economists. But until bitcoin, that idea had been just that – an idea.
Hodling captures the bitcoin ethos, the prospect of a future where bitcoin is money. It means going long on the idea of bitcoin, in the belief that money should be private, decentralized, scarce, censorship resistant, and digital. Hodling is the conviction of bitcoiners that their money is going to be worth more tomorrow because of these features. Bitcoin is valued because it is the antithesis of fiat cash, which is inflationary and liable to lose value.
Today, on December 18, 2020, we celebrate Hodlers, we celebrate Hodling and we recognize the conviction of those who came before us and made bitcoin possible. And we'd like you to join us.
---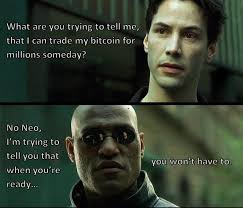 ---
#HODLday at Lolli:
Lolli is the leading bitcoin rewards company. We partner with top brands and merchants and give our online shoppers a percentage of their purchase back in bitcoin for free. We have worked with over 1,000+ partners to  introduce bitcoin to hundreds of thousands of people.
Our goal is to make bitcoin accessible to as many people as possible. We do this because we believe in bitcoin.
Start hodling bitcoin with Lolli today. Here is how you can get started:
Download Lolli at www.lolli.com.
Shop with one of our 1,000+ partners.
Watch the number in your Lolli wallet climb & hodl on.
---
Thanks for reading! Be sure to check us out on Twitter @trylolli and see daily steals & deals on @LolliDeals!
Happy Hodl Day,
The Lolli Team 🚀