---
Shana Jordan, VP of Operations & Strategy at Lolli describes coming to Lolli as employee #1, being a woman in bitcoin, and more.
---
The idea of owning something and being my own boss was something that I've aspired to since around age five.
I was exposed to the world of business at an early age from both my parents with my mom actively running my family business and my dad working at various tech startups. 'Bring Your Daughter to Work Day' as it was called back then was a day I looked forward to every year — not because I got to skip school but because I got to see a business operate, solve problems, and work together.
As someone who attended an all-girls school in New Jersey, I never thought about business as just a mens' club and have taken that approach with academics, career opportunities, and love of sports (Go Phillies!).

My motto was "anything he can do I can do too". However, my experience at college and in the workplace has exposed me to inequalities that I never was exposed to in my all-girls environment, some of which are challenges for raising funding as a female founder, restrictive maternity policies, as well as the pressures for working moms — things I never thought of as a young cherry-eyed aspiring entrepreneur. I kept these issues in mind for when I would build my own company one day.
When Alex asked me to join Lolli, I self-admittedly will say I was a novice to bitcoin. It felt intimidating and alienating especially in a very male-dominated industry.
---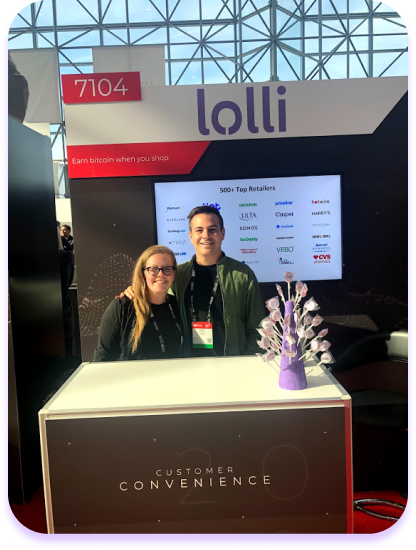 ---

Prior to Lolli, I worked at an e-commerce and a media company. The jump from e-commerce to a bitcoin company was challenging. I didn't understand bitcoin mostly because I didn't try to and I felt embarrassed asking someone to explain it to me. It was 2018 by the time I was getting involved during a bear market, and I thought it was too late to the game to learn and get involved. I was wrong.
So I dived into learning about bitcoin. I read the Bitcoin White Paper, started asking the tough questions that I was previously afraid of asking, and I read the Bitcoin Standard by Saifedean Ammous, which gave me a true understanding of sound money and bitcoin.
---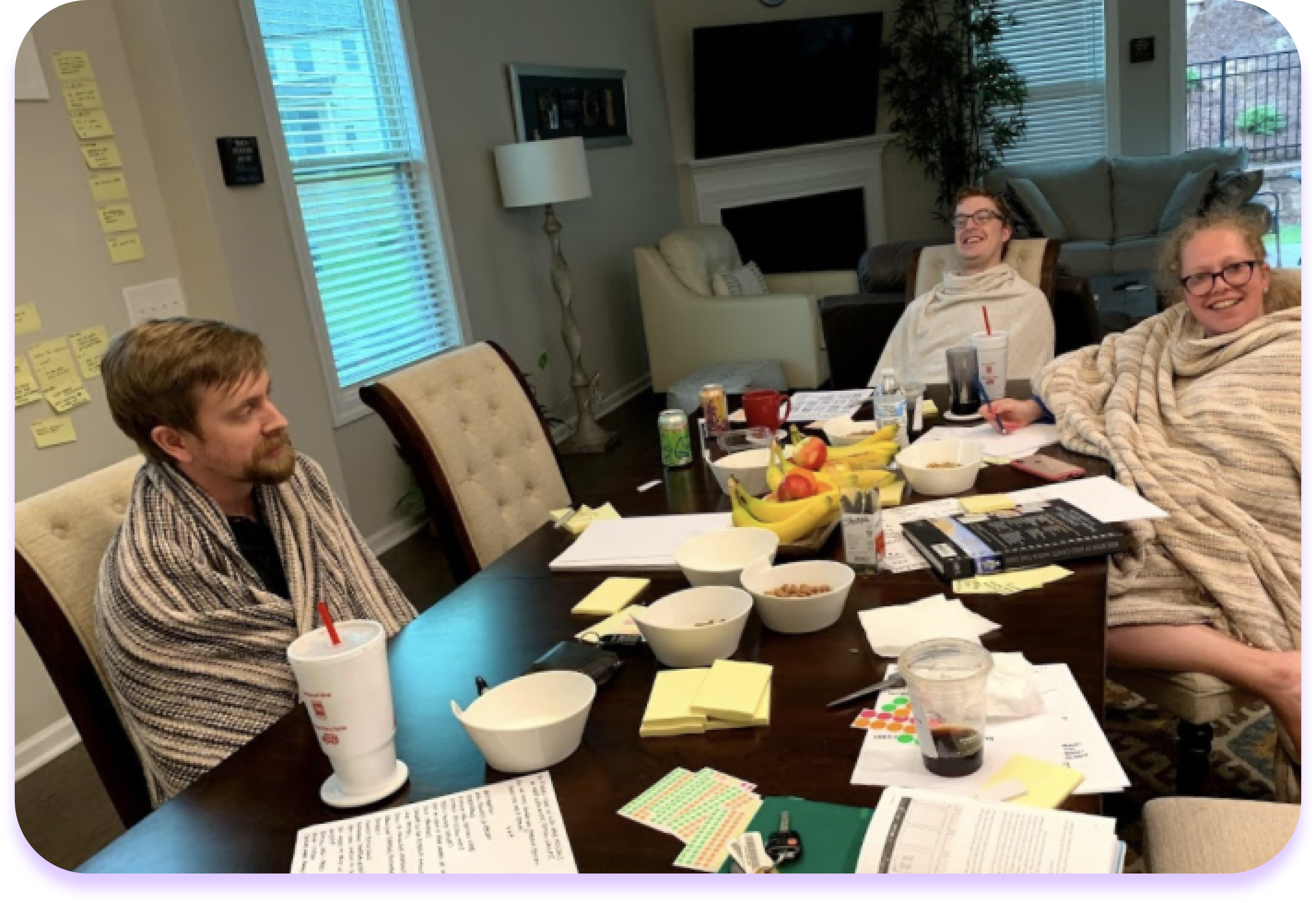 ---
While learning about bitcoin, I thought, "There has to be an easier way to get involved." Fortunately, Co-founders Alex Adelman and Matt Senter were working on that exact mission and I was excited to join them on their journey.

Earning when you shop felt like a natural on-ramp as online shopping is a daily activity to most, so we weren't asking anyone to change their behavior. And who doesn't love a reward? Especially when the reward is so valuable as bitcoin and has the potential to 2x in a year, as many of our users have seen.
By using bitcoin as a reward incentive, Lolli made it easy for me and users like me to get involved. Those that at first may be curious but unsure where to start, nervous about the "risk" but also having FOMO since there will only ever be 21 million BTC created.
---
"Lolli is a fishing rod that I can give to anyone."
---
I understand that not every online shopper may be like me where they now find themselves reading Marty Bent's newsletter daily or actively following bitcoin Twitter, but they should have the opportunity to have skin in the game.

Giving everyone the ability to earn bitcoin changes the bitcoin industry entirely. It no longer requires the funds to invest, the computer tools to mine, it is as easy as my boyfriend and I ordering pizza from Grubhub after a long day of work.
---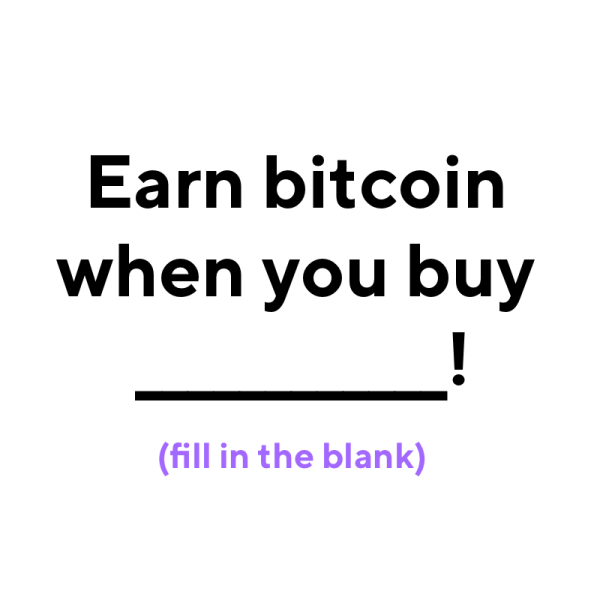 ---
If you follow me on Twitter (@sajordan26) you will see that I love taking the time to share my bitcoin story and explain bitcoin to people like me. Bringing bitcoin to the masses requires patience to teach. To teach the value of a bitcoin and to teach how to get involved. It also reminds me of the saying, "Give a man a fish and you feed him for a day; teach a man to fish and you feed him for a lifetime."

Lolli is a fishing rod that I can give to anyone.
As I continue to grow and learn more about this industry, the things I aspired for with owning my company actually come from my ability to own bitcoin — having the ability to own something, the ability to make the decisions, the ability to have a choice and make a difference.
Building Lolli with Matt, Alex, and the team has been the most rewarding challenge I have ever accepted and Lolli's mission of bringing awareness and adoption to the masses including my Bubby (my grandmother) is something that gets me up each day.
I have been fortunate to work and surround myself with smart, supportive people, and who have further shown me that I am capable of anything I put my mind to. I am so thankful for the support and guidance of my personal support system, mentors (both female and male) for helping me and empowering me to be the person I am today. It is their support that has ultimately led me to Lolli.
---