---
Earn 6.5% back at Hello Bello for a limited time only and earn on holiday-themed diapers, wipes, and more.
---
It's the season for giving and Hello Bello is here to make your holidays extra special.
Now, we're giving you even more rewards when you shop at Hello Bello for a limited time only. Find the perfect gift for new parents or refresh your stock of diapers and wipes with a festive twist, with eco-friendly and family-friendly products, all while earning rewards.
Read on for the roundup of some of our favorite ways to earn at Hello Bello today!
---
Transform routine diaper changes into festive moments with exclusive Holiday diapers from Hello Bello! Crafted with care and eco-friendly materials, bring holiday magic to every change with holiday diapers when you subscribe to Hello Bello!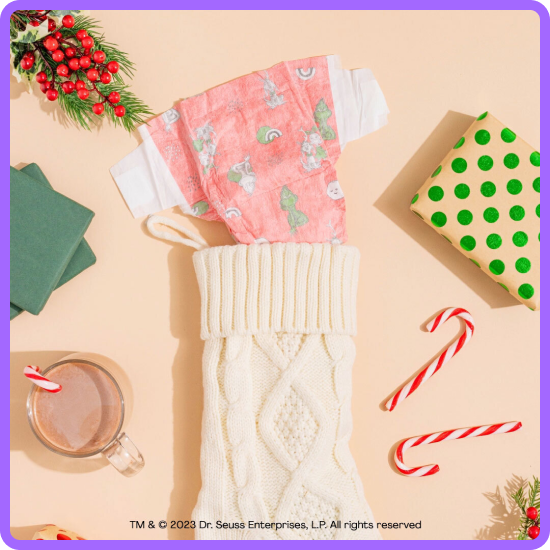 Whimsical designs featuring holiday motifs like the Grinch add a playful element to each change, making it a delightful experience for both parent and baby. Plus, with Hello Bello's commitment to sustainability, you can feel good about making eco-conscious choices during the holiday season.
---
The Hello Bello Holiday Shop is a treasure trove of thoughtful gifts for every member of the family. From the classic diaper bag, a must-have for every parent on the go, to age-appropriate gifts for babies and toddlers, there's something for everyone.
This holiday season, give the gift of care and convenience with Hello Bello's thoughtfully designed products.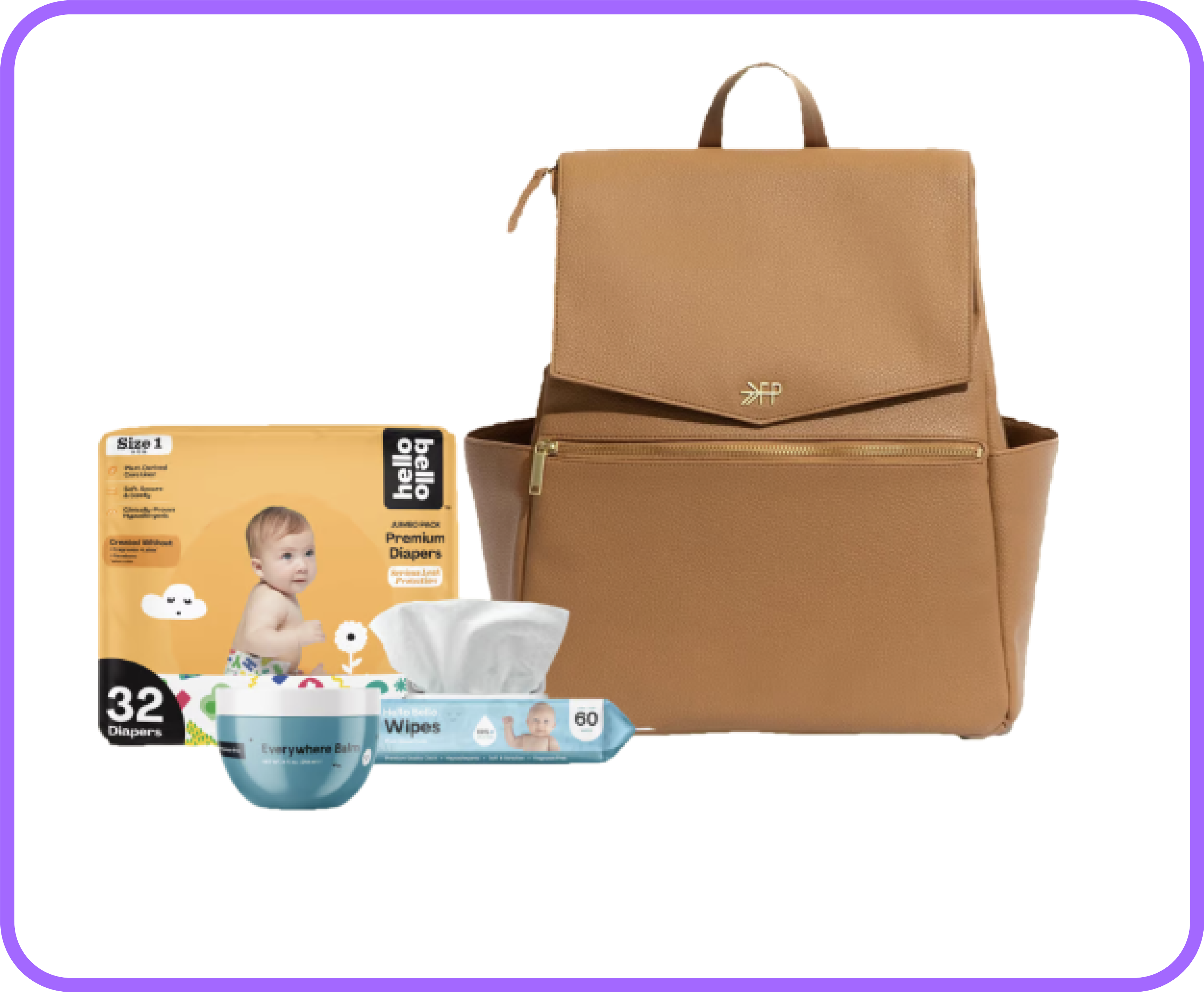 Explore the Holiday Shop and discover the perfect gifts for your little ones and yourself. After all, the holiday season is about spreading joy to every member of the family.
---
Make your holiday shopping even merrier with Hello Bello's bundles! These thoughtfully curated packages not only save you money but also provide a variety of essentials for your little one.
Whether you're interested in diaper bundles, baby care sets, or a combination of both, Hello Bello has you covered.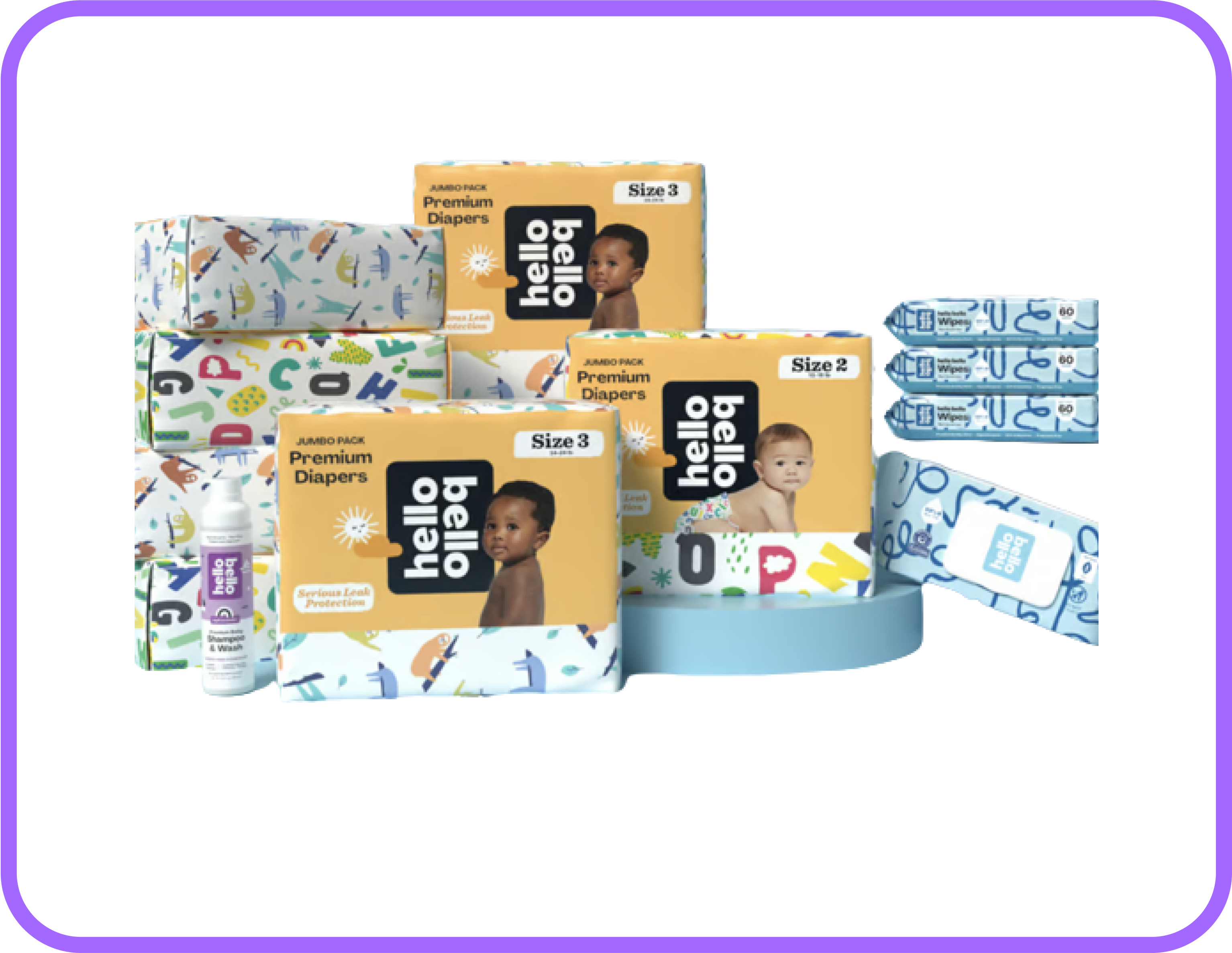 Ready to spread the holiday joy while saving big? Check out Hello Bello's bundles and make your holiday shopping a delightful experience.
---
The holiday season calls for extra pampering, and Hello Bello's personal care essentials have you covered. Elevate your little one's bathtime routine with products crafted from natural and organic ingredients, like the Bathtime Essentials Kit.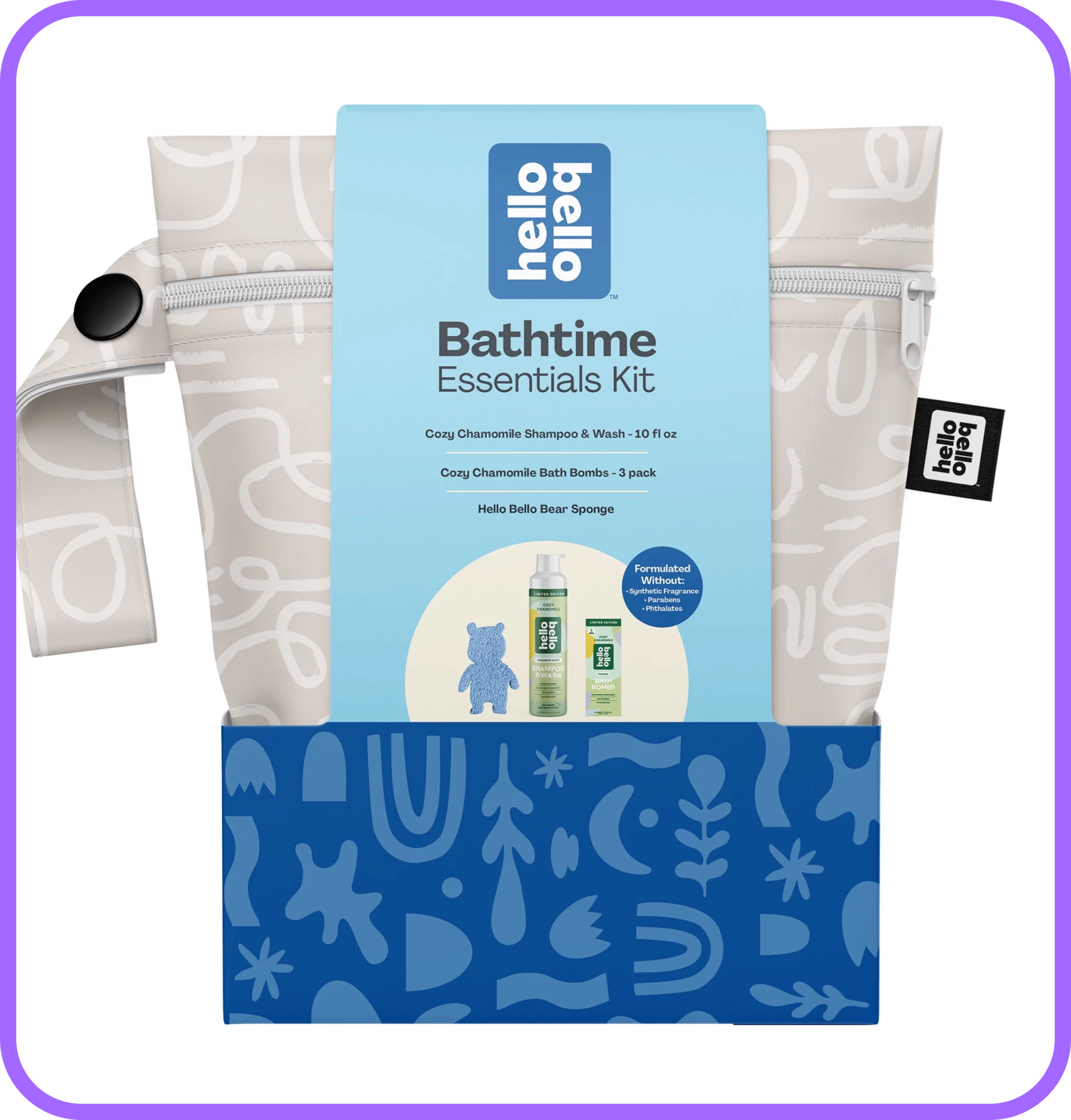 From gentle shampoos to nourishing lotions, each item in the kit is designed with care. And here's the best part – it's not just for the little ones. The Bathtime Essentials Kit includes products for parents too, because self-care is a gift that keeps on giving. Treat your family to the luxury of a spa-like experience at home this holiday season.
---
Earn with Hello Bello Rewards – Earn While You Gift
As you start your Hello Bello holiday shopping spree, don't forget to earn 6.5% back when you shop with Lolli! Now, every purchase is a chance to earn even more rewards. To start earning with Hello Bello, just download the Lolli app or browser extension. Activate Hello Bello and start shopping to earn free rewards on your order!
It's the gift that keeps on giving – to both you and your wallet.
---