---
Lolli is Giving Back to First-Responders, Teachers, and Community Leaders for Giving Tuesday 🤝
---
Lolli, the leading bitcoin rewards company is giving three deserving people 1 million satoshis (~$200 USD) for Giving Tuesday. Lolli shoppers are encouraged to nominate first-responders of COVID-19, teachers, neighbors, and community leaders who have made the greatest impact in 2020.
Created in 2012, Giving Tuesday is a global initiative that encourages people and organizations to give back to communities.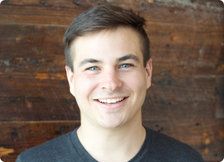 CEO & Co-founder of Lolli, Alex Adelman said:
"Today, we're giving back to people in the bitcoin community who have been impacted by this year, those who have inspired others, and those who are deserving of some extra help during the holiday season."
If you know someone deserving of 1 million satoshis in their Lolli wallet, please complete the nomination form here.
---
How to Enter:
Be a Lolli.com user and located in the US.
Complete the nomination form here.
Submit by December 2nd, 12:00 AM PT. Submissions past 12:00 AM PT will not be eligible.
---
Good luck to everyone participating!
Happy Giving Tuesday,
Alex, Matt, & The Lolli Team 💜