"An investment in knowledge pays the best interest." — Benjamin Franklin, Founding Father/Scientist

"An investment in knowledge AND bitcoin pays the most interest." —  Alex Adelman, CEO & Co-founder of Lolli

Today, Lolli is excited to announce a partnership with Udemy.com, the leading online learning marketplace. As of July 31, 2019, Lolli users can receive up to 18% bitcoin back on all online education courses at Udemy on Bitcoin and thousands of other topics.
To earn free bitcoin, Lolli users just have to search for Udemy on Lolli.com and press "Shop" to activate earnings on Udemy.com when purchasing a course.
Udemy uses content from top online content creators to sell premium educational courses to the public. Udemy also provides tools which enable users to create courses, promote it, and earn money.
Udemy is aligned with our mission of democratizing information through commerce and we have been a big advocate for Udemy even before our partnership. We constantly send our users who are new to bitcoin to their site to learn more about the fundamentals of bitcoin.
They have thousands of affordable bitcoin related courses from top educators.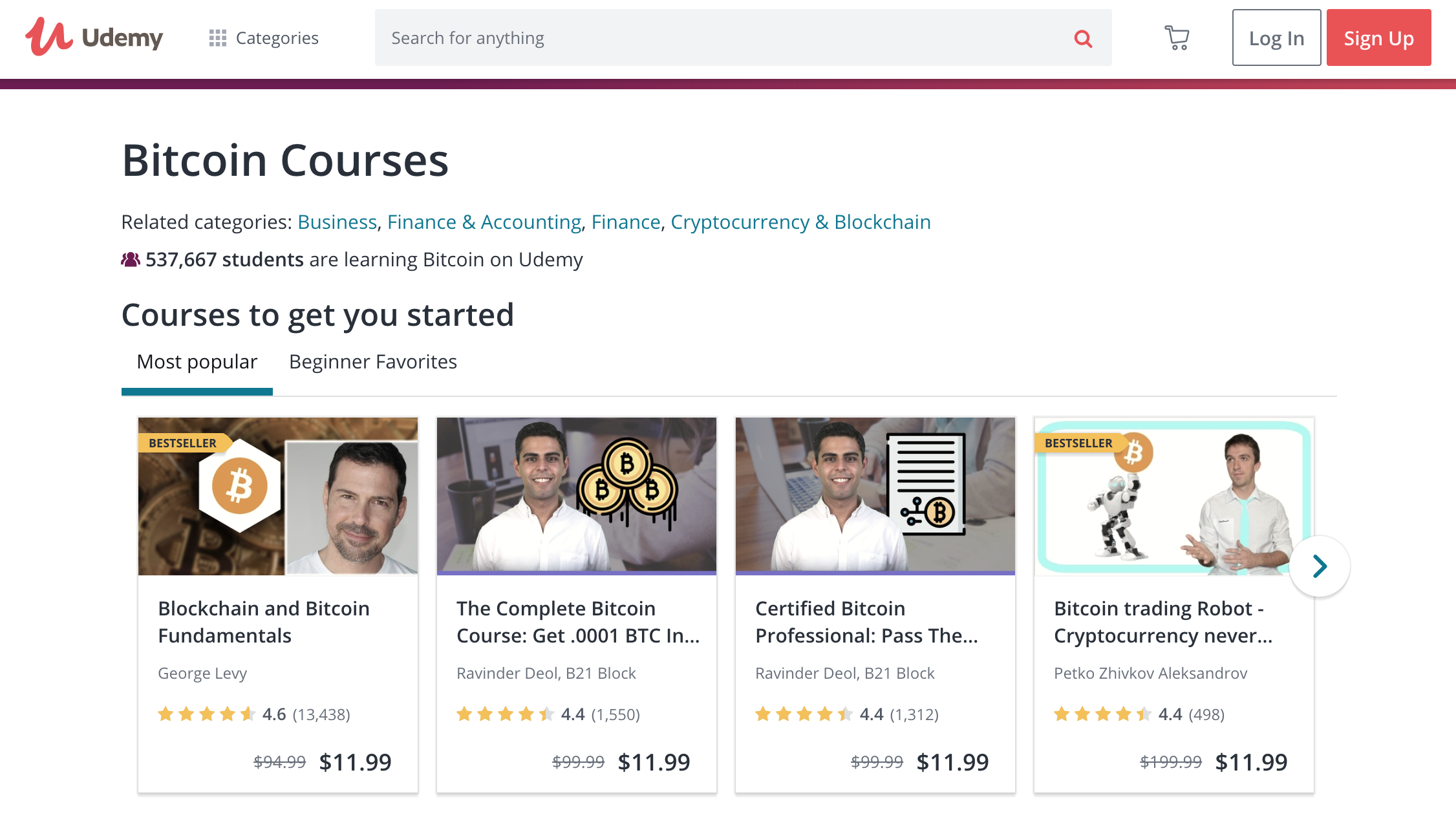 Catering to people new to bitcoin and those who have been in the space for years, they have high quality courses for all skill levels. You can take courses and learn about 800+ bitcoin and cryptocurrency-related topics on their site!

Currently, Udemy courses are not credentialed for college credit, students that are taking courses use Udemy largely as a means of improving job-related skills or to learn about a new field of interest, like bitcoin. Some courses are able to generate credit toward technical certification. Udemy has made a special effort to attract corporate trainers seeking to create coursework for employees of their company.

As of 2018, there are more than 130,000 courses on the website.
Follow us on Twitter at @trylolli to stay updated on our latest partnership announcements!

There's no limit to how many sats you can stack! Refer your friends, family, and colleagues using the unique referral code within your Lolli browser extension and you will earn $10.00 USD in bitcoin for each new user you sign-up.

Keep on Earnin' & Learnin',
The Lolli Team
Please note: Udemy does not have the Lolli toolbar feature. In order to receive bitcoin back from your purchase you must access Udemy from Lolli's website.