Lolli CEO explains how you earn free bitcoin on holiday shopping, how Lolli works, the meaning behind the company's name, and more!

It's the season to be merry and earn free bitcoin on all your holiday shopping! CEO and Co-founder of Lolli, Alex Adelman talks to Liz Claman about holiday shopping wth Lolli, how Lolli works, the secret meaning behind the company's name, and more!
Watch the full segment below. If you haven't already, subscribe to Lolli's official YouTube channel for more exciting announcements and videos!

Host of 'The Claman Countdown,' Liz Claman:
"If you are intrigued but also kind of terrified by bitcoin, what if we told you that you could do all your on-line holiday shopping while dipping your toe into bitcoin without losing any money in crypto's wild swings? Lolli is the first ever bitcoin rewards application. it allows you to earn and own slices of bitcoin when you shop online for whatever you're going to shop with anyway. partner with more than 750 brands from Walmart, Macy's, Gap, Lululemon, Barnes & Noble, to name a few."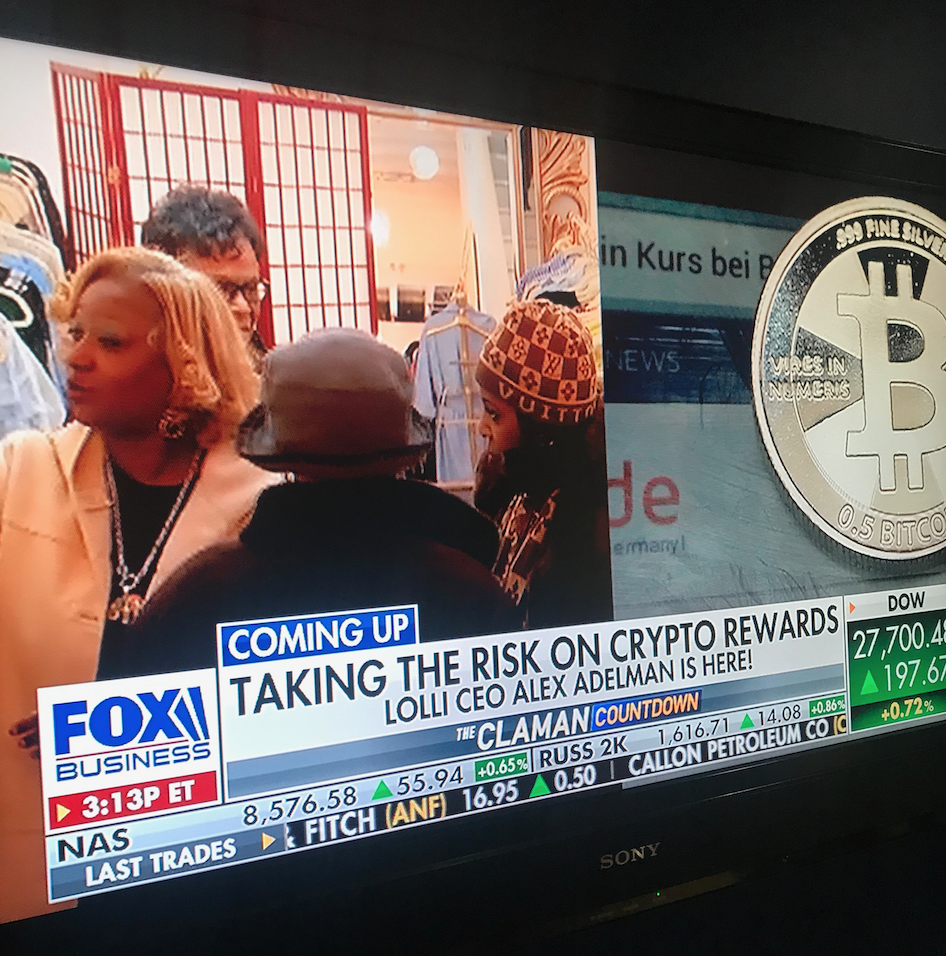 ---
Start shopping & earning free bitcoin with Lolli today! We have over 750 top retailers you can shop with. If you need assistance, reach out to our responsive support team 📧- support [at] lolli [dot] com!

Happy Lollidays,
Aubrey & The Lolli Team 🎁