---
Lolli's Discord is LIVE and the first 1,000 users to join will all win $5 in free bitcoin!
---
Lolli's Discord is your new favorite place to chat about everything bitcoin and Lolli, share your big stacks, and so much more – and we're giving each of the first 1,000 users to join $5 in free bitcoin!
Join the channel by clicking here, and introduce yourself in the "introduce-yourself" channel with your favorite Lolli retailer, your SatsTag, and anything else you want to share!
---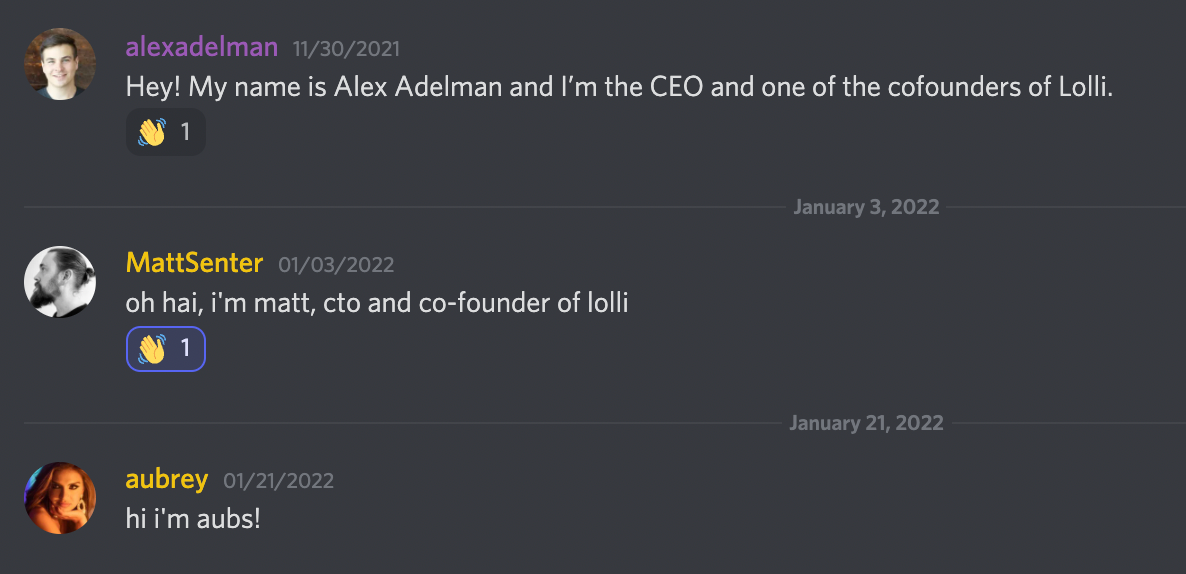 ---
We're thrilled to welcome you to Lolli's new Discord channel, where you'll...
Make new friends in the community
Share your super Daily Stacks
Discover exclusive perks, deals, discuss the bitcoin topic of the day, enjoy bitcoin giveaways, and so much more.
---

---
The most engaged users on our Discord will get even more rewards...like a weekly bitcoin prize for leaders on the channel and a prized spot on the leaderboard!
Join Lolli's Discord now! We can't wait to see you there.
---
Loving Lolli? 🍭
Share your Lolli referral code with a friend and earn $5 in bitcoin when they shop! Find your referral code in your Lolli browser extension wallet.