---
Lolli users can new earn 5% in bitcoin rewards when you eat at Burger King with Lolli's NEW Card Boosts!
---
Lolli is thrilled to announce our partnership with Burger King! You can now earn 5% in bitcoin rewards on every tasty meal at Burger King when you shop with Lolli's NEW Card Boost feature!
---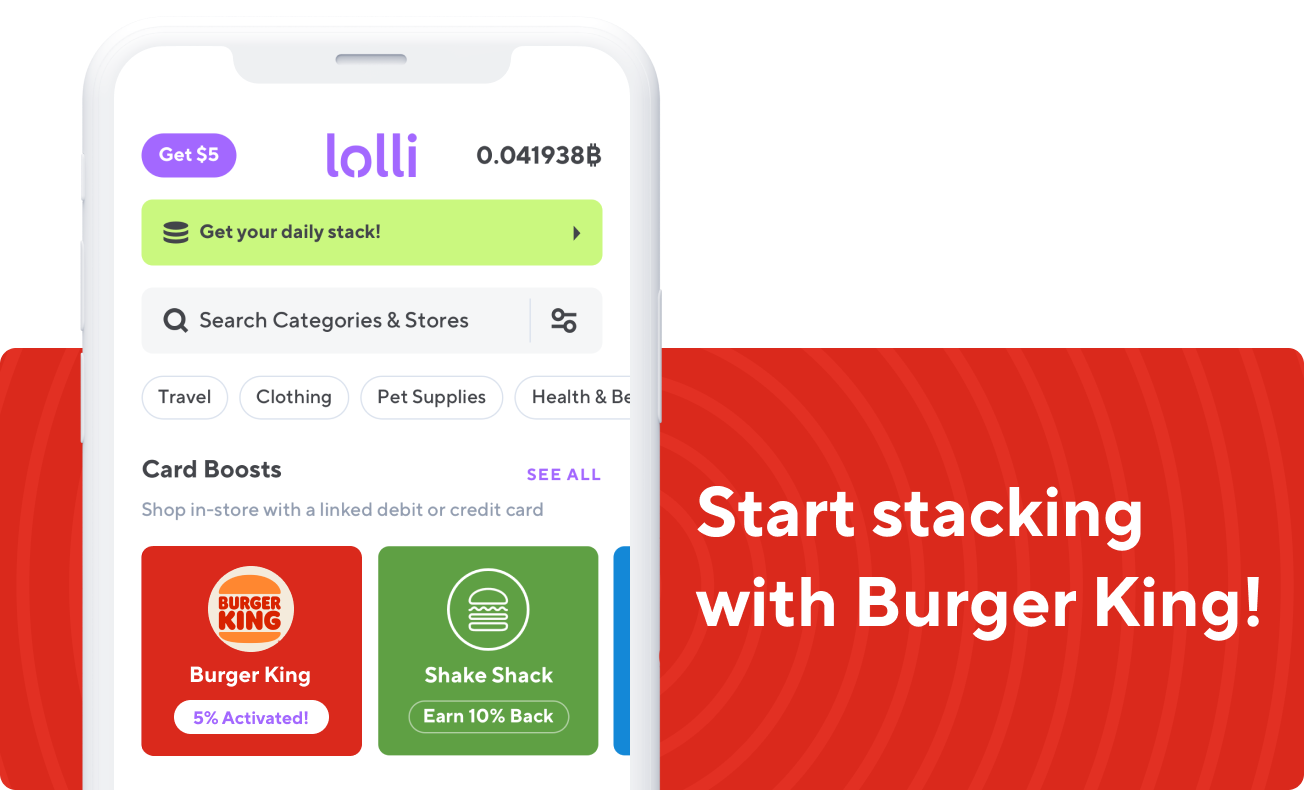 ---
To earn with Burger King, just link any debit or credit card on the Lolli app and activate a Burger King Card Boost before heading to Burger King to shop with your linked card. You'll get an email within a few hours of making a purchase letting you know that your rewards have been processed and are on their way to your Lolli wallet!
Get bitcoin rewards with every burger with Lolli Card Boosts! Read on for some of our favorite ways to get bitcoin on burgers & more.
Warning: hunger ahead.
---
Whopper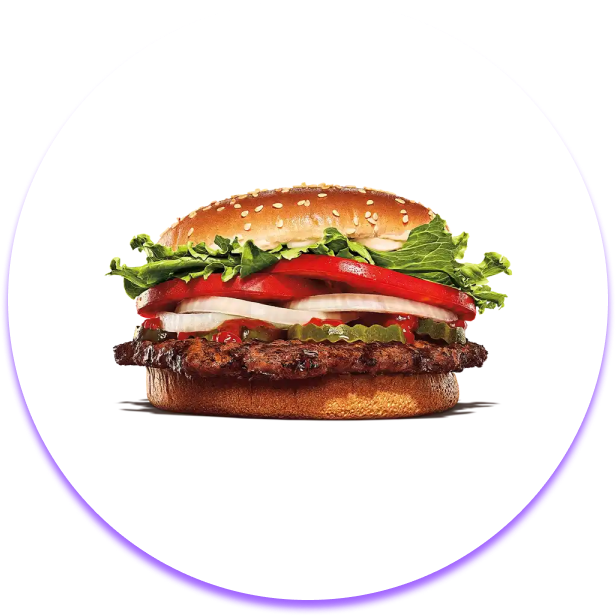 Every signature Whopper hamburger now comes with bitcoin rewards. You're not dreaming.
Whatever your Whopper of choice is, get it with a helping of bitcoin rewards on Lolli. Plus, enjoy a wide range of ways to Whopper it up, from a Triple Whopper to a Whopper Melt, or take it easy with a Whopper Jr.
---
Impossible Whopper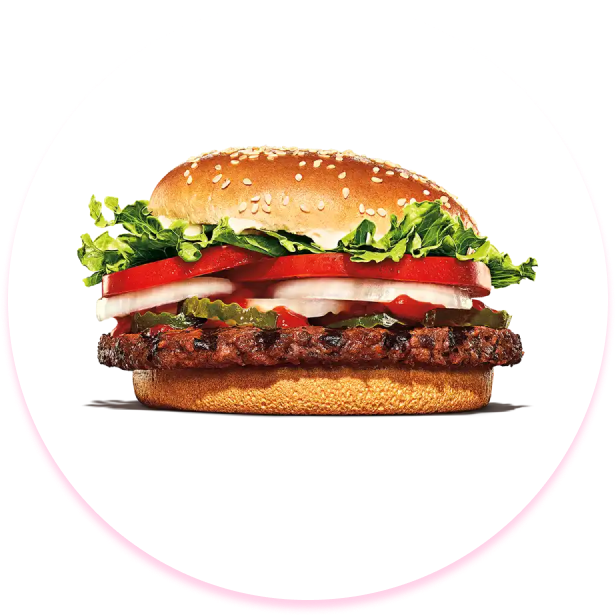 Going meatless has never been so delicious.
Dig into an Impossible Whopper that's as delectable as the OG Whopper! Enjoy your flame-grilled, plant-based patty with juicy tomatoes, crisp lettuce, creamy mayonnaise, crunchy pickles, and slice white onions, all on a tasty toasted bun! With this much deliciousness, anything's possible.

---
Chicken Sandwiches
Burger King's chicken sandwiches are worth obsessing over.
Whether you're here for the Original Chicken Sandwich, or loving the Chicken Fries, you'll love earning on your delicious meal.
---
Sweets & Shakes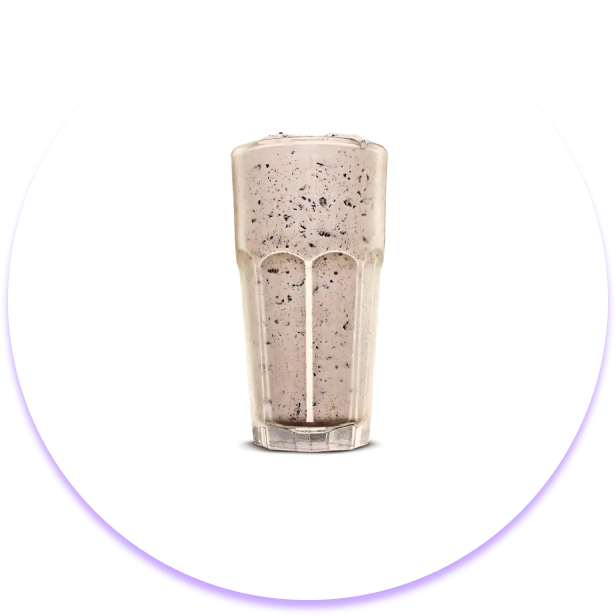 Top off a tasty meal with the shakes, pies, & more. Stack sats on your cravings from Chocolate Shakes to Vanilla, soft serve cones, & more.
You officially have the perfect excuse to indulge!
---
Got a question on Lolli Card Boosts?
Contact support@lolli.com, and a member of our Care team will be happy to help.
---
Bitcoin reward rates are subject to change. Please visit the Lolli app for most recent rates. Please visit Lolli on web or mobile for the latest bitcoin rewards rates. Offers are subject to change. Bitcoin rewards are offered by Lolli and not Burger King.