Earn $18 in free bitcoin when you sign up for online therapy with Talkspace. 😌

We are proud to announce our partnership with Talkspace, the leading online therapy provider. Lolli users who are new to Talkspace can earn $18 in free bitcoin when they sign up. This joint effort aims to make mental health more accessible and affordable during this difficult time.

Special Offer: Sign up today and save $65 on your first month with code: APPLY65!
CEO and Co-founder of Lolli, Alex Adelman said: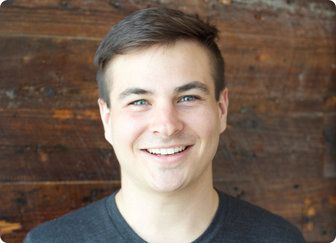 Due to this global pandemic, many people can no longer afford or make it to in-person therapy appointments. Lolli is bridging that gap by partnering with Talkspace, the leading online therapy provider. We strongly believe in Talkspace's mission of making therapy accessible and affordable for all and couldn't be more excited to work together. We are offering a bitcoin incentive to our users so that they can keep money in their wallet while getting the support they need."

As we navigate these unprecedented times, we want to let you know that you do not have to do it alone. 💜
Talkspace connects you to thousands of licensed, experienced, and verified therapists.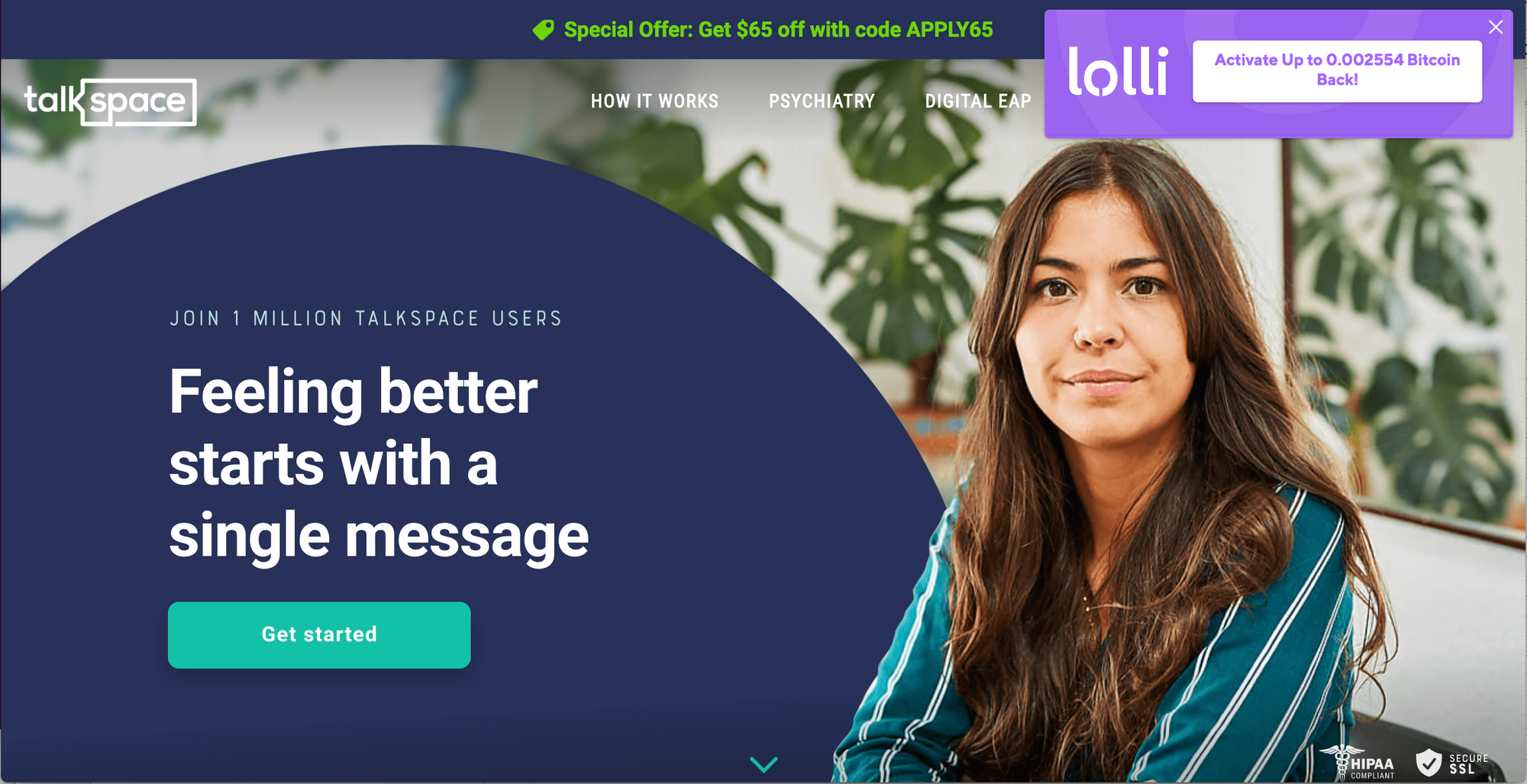 How does Talkspace work?

Discover Meaningful Therapy Online
Traditional therapy requires you to wait for days or weeks until your next appointment. The current health crisis has made it even more difficult to schedule appointments. With Talkspace, you never need to wait to get help. Talkspace allows you to message your therapist directly whenever you are near your laptop, tablet, or smartphone.
Secure & Streamlined Support
When you sign up for Talkspace, you are matched with a single therapist who you are free to message whenever you want. Your Talkspace "room" is available 24/7 so you never have to wait to share what's on your mind. Message your therapist whenever something comes up.

For all Live Video Sessions, you and your therapist will schedule an appointment in advance. All communication is hosted on the Talkspace platform. Your conversation with your therapist transfers seamlessly across all your devices and is always kept safe and confidential through banking-grade encryption
COVID-19 Anxiety Management Program
Talkspace is currently offering a special stress and anxiety management to all their subscribers as a part of their subscription. It is critical to take care of your mental health in addition to your physical health throughout this pandemic, and Talkspace makes sure you are given the help you need when you need it.

Sign up for Talkspace and earn $18 back in BTC*
Stay safe and keep stacking,
The Lolli team 🍭
If you're experiencing emotional distress related to COVID-19, please contact National Suicide Prevention Hotline: 1-800-273-8255
---
Disclaimer: Bitcoin back rates are subject to change. This offer is valid for first-time Talkspace users only.