---
Earn free bitcoin on new mom must-haves from apparel and comfy sneakers to baby clothes, & more.
---
Mother's Day is extra special for any new parents! Celebrate a lady you love who's new to the mom game this Mother's Day with a meaningful gift she'll love!
We rounded up the best gifts for new moms in this gift guide, so you can focus on earning free bitcoin! Read on for top Lolli retailers where you can earn on gifts she'll use and love.
---
New moms have long days! Plus, she just weathered a long 9 months. She'll thank you for the gift of shoes that are super comfortable! In these Adidas sneakers, she'll feel like she's walking on a cloud.
---
Get big rewards at Adidas on a nursing bra that will give her the support she needs with total comfort.
---
Treat your special lady to a day in the sun PLUS these super stylish glasses from Oakley that'll be the cherry on top of your adventure. Plus, get 50% off special deals at Oakley for a limited time only.
---
She's giving her all to her little one, now give her the gift of self-care with a new mom gift set from 1-800-Flowers! This is the perfect gift for any mom who could use some pampering!
---
Just because you are now a mom doesn't mean you can't be sexy as you strut out to the beach in this bathing suit.
---
Motherhood is exhausting! Hop into bed in this lounge set and even if you are woken up in the middle of the night, you will be comfortable.
---
What could be better or more meaningful than receiving matching mom and baby bracelets? Plus, take advantage of Macy's Friends & Family sale to stack big savings on big rewards now!
---
This iconic kit includes products for top-to-toe nourishing hydration, relief for swollen legs and feet, and much more!
---
It's hard to keep up with everything that a new baby needs. Make life a little easier for the new mom by purchasing these baby clothes.
---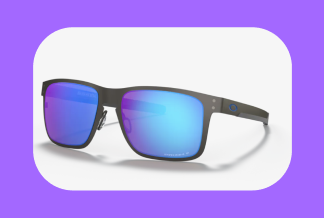 Springtime as a new mom is all about fun family walks. Give her the gift of clear vision and cool style with top frames from Oakley!
---
Loving Lolli? 🍭
Share your Lolli referral code with a friend and earn $5 in bitcoin when they shop! Find your referral code in your Lolli browser extension wallet.