---
We are thrilled to announce that Our Place is officially on Lolli!
---
Our Place is the lifestyle cookware and dinnerware brand that makes cooking at home a piece of cake. And now, Our Place is serving up to 9.5% bitcoin back when you shop!
Our Place is your one-stop-shop for all your cooking needs: discover the only knives you'll ever need, the best-selling Always Pan that does it all, and the Perfect Pot–the super versatile, wildly durable, well, perfect pot.
The proof is in the pudding. Read on to learn more about the offerings at Our Place, and earn bitcoin on cookware that'll transform the way you live + eat.
---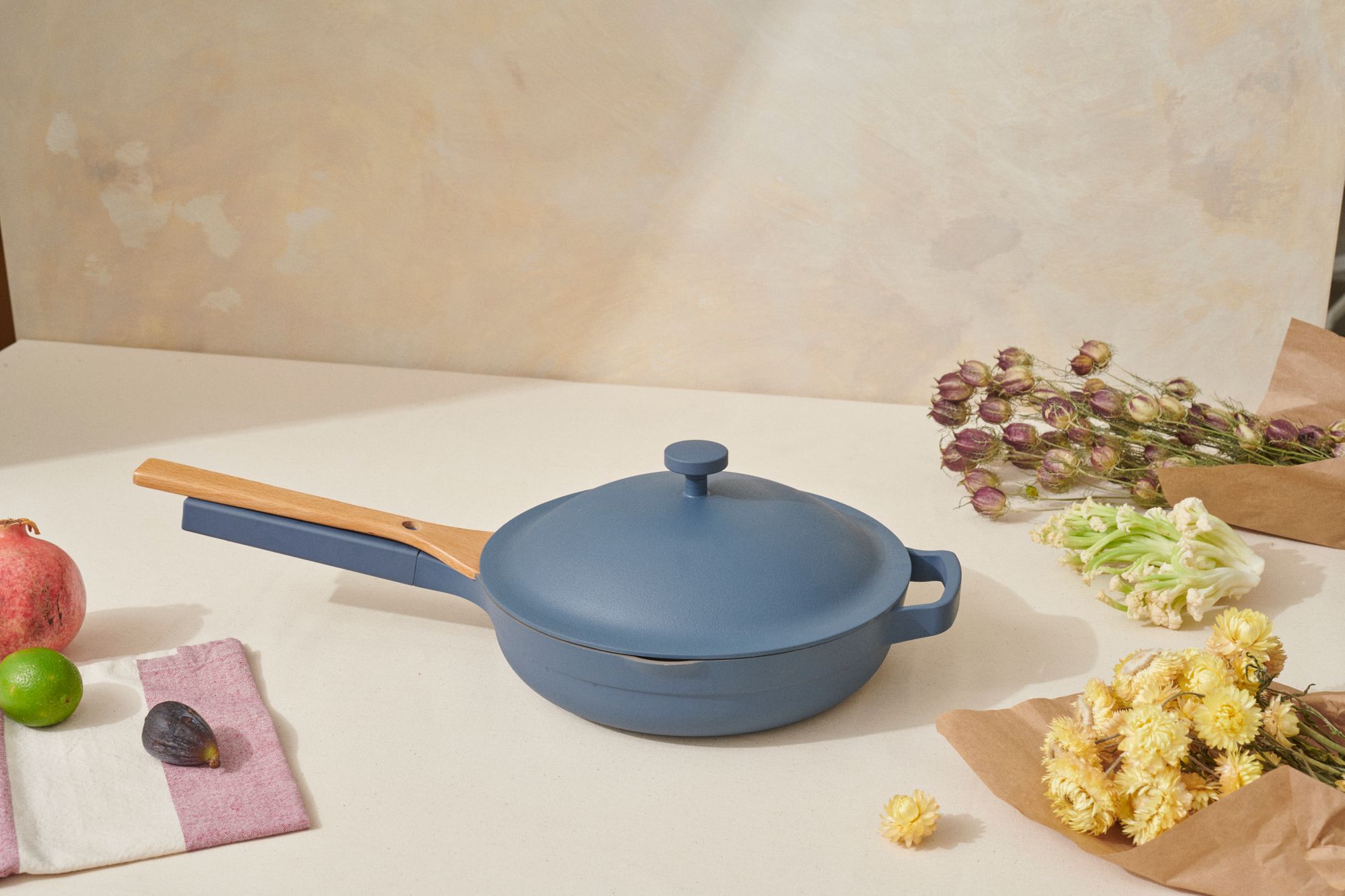 The Always Pan is your new best friend.
This miraculous, do-it-all pan replaces 8 traditional pieces of cookware. Say sayonara to your fry pan, sauté pan, skillet, saucier, saucepan, non-stick pan, spatula, and spoon rest. Say hello to space in your kitchen cabinets.
The Always Pan has you covered from searing to steaming, straining, sautéing, braising…need we go on? This lightweight pan is hyper durable, compatible with all cooktops, and its non-toxic, nonstick ceramic coating can handle fast, even heat. Its modular lid is easy to maneuver, and allows you to let off steam + lock it in easily. Caring for it is as easy as cooking with it. Give it a quick wash + sponge, and it's ready to serve up your next meal!
---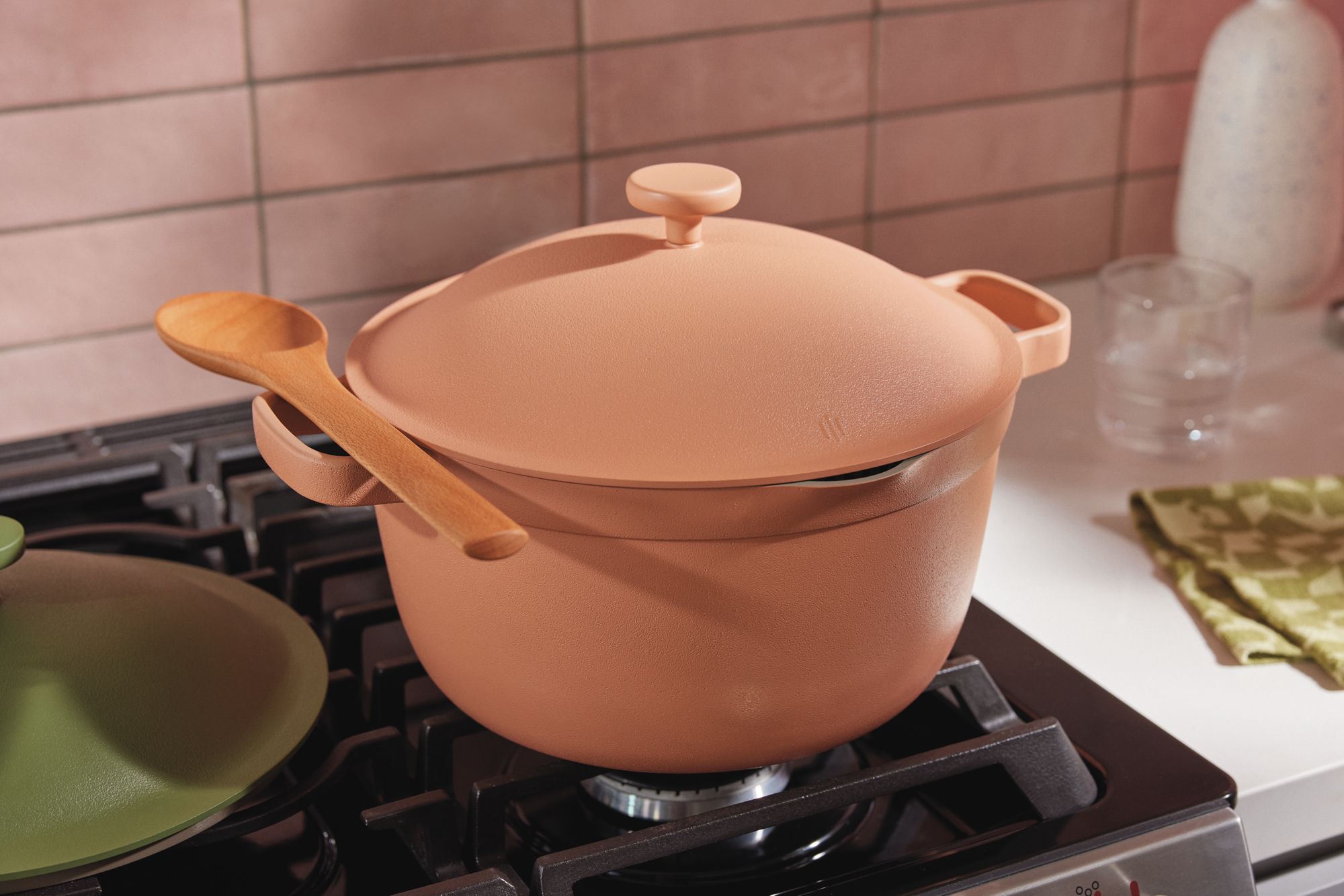 With the Perfect Pot, it's all in the name. Like its cousin the Always Pan, the Perfect Pot is about to clear your kitchen cabinets of all your other pots! It replaces your stockpot, dutch oven, saucepot, roasting rack, steamer, strainer, braiser, and even your spoon rest.
The Perfect Pot combines all your needs into one magical pot with endless possibilities. With its built-in strainer, roasting and steaming rack, self-basting lid design, and nonstick, nontoxic body with an easy pour spot, you'll wonder how you  ever lived without it.
Choose from four classic, modern colors to add a splash of style to every meal.
---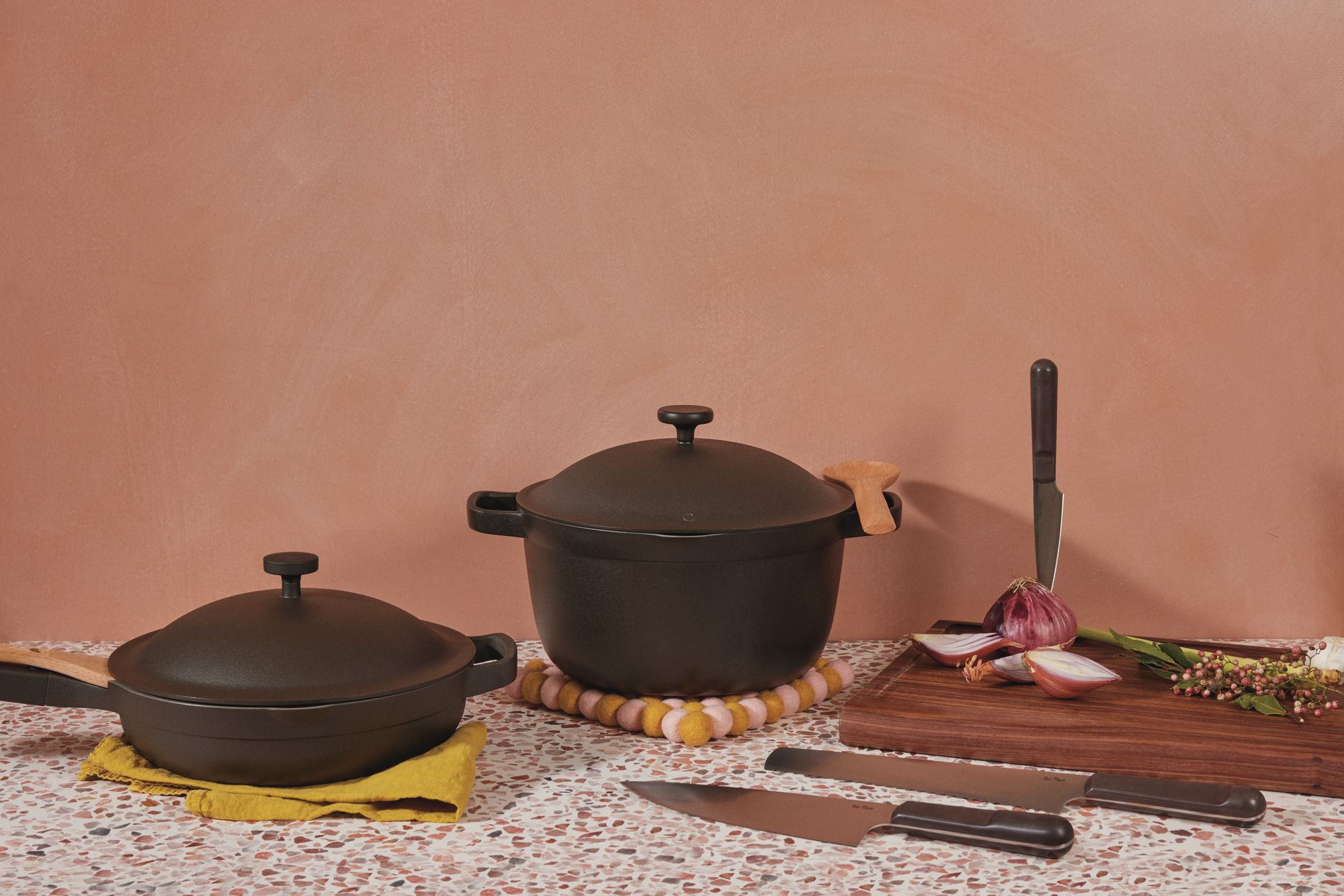 Our Place's knives definitely make the cut.
With Our Place knives, the chopping novice becomes a master chef! Shop knives for your every need like the Everyday Chef's Knife for all your slicing + dicing, the Serrated Slicing Knife, ideal for soft & flaky surfaces from sourdough crusts to ripe tomatoes, and the Precise Paring Knife, for your small but mighty cutting needs like mincing garlic or peeling mangoes. Plus, all of Our Place's knives have intuitive grips so you can wield them comfortably and with confidence.
---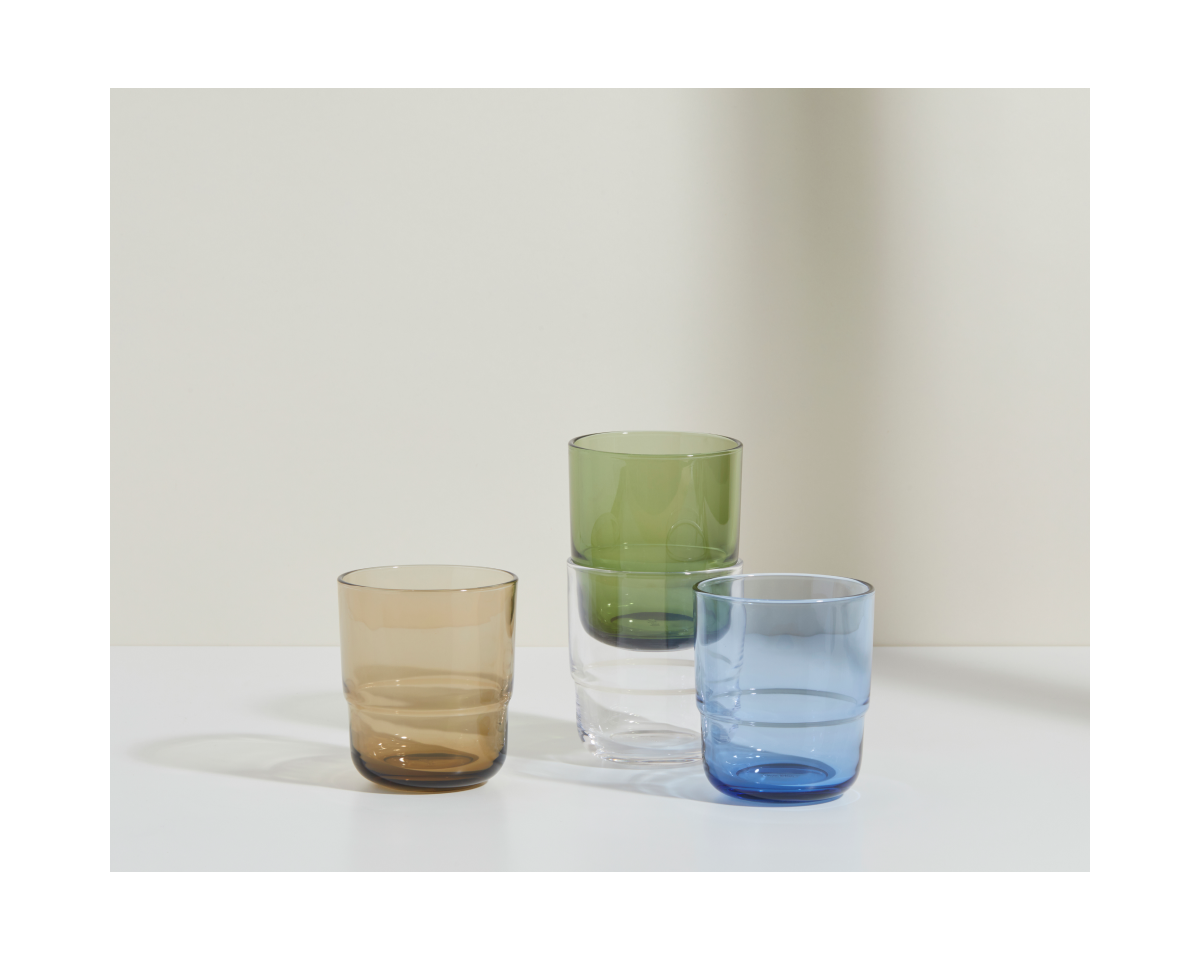 All of Our Place's products have a uniquely modern, homey design that marries clean lines with warm, rustic colors you'll love.
Deck out your kitchen and dining room with accessories from Our Place for a beautiful, minimalist look that's as functional as it is chic. Shop stackable porcelain plates, drinking glasses, side bowls and plates, spatulas and more. Decorating a new home has never been so easy with Our Place.
---
Want $5 in Free Bitcoin?
Share your referral code with a friend. When they make their first purchase with a Lolli retailer, we will give you both $5 in free bitcoin.
---
Keep stacking sats,‌
‌The Lolli Team 💜