Earn Free Bitcoin Back on Your New Pillow Purchase! 🚀

Last updated: 5/20/20
We've reviewed the top pillows from our sleep partners. Choose from leading brands such as Purple, Casper, Eight Sleep, Tulo, Mattress Firm, Leesa, YAASA, and more!
Everybody is different and therefore requires different levels of support during sleep. Just like mattresses, there is no one-size fits all solution to your pillow selection. Let Lolli be your guide to choosing from the best pillows on the market + stacking sats on your purchase! 😀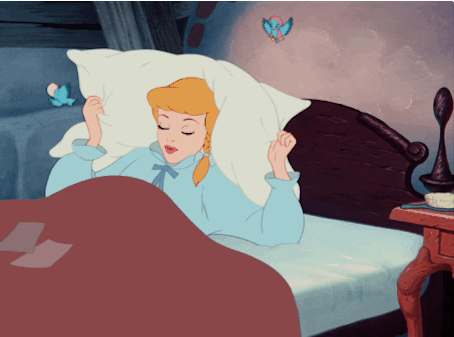 ---
TL;DR ⬇️
---
7 Best Pillows of 2020

Leesa — Hybrid Pillow
Earn up to 10.5% bitcoin back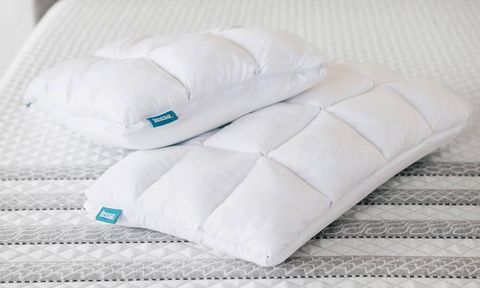 Pros
Comes with a 100 night free trial.
Features a removable insert.
Reversible design.
Cons
Not great for stomach sleepers.
A bit pricey.
---
Earn up to 8% bitcoin back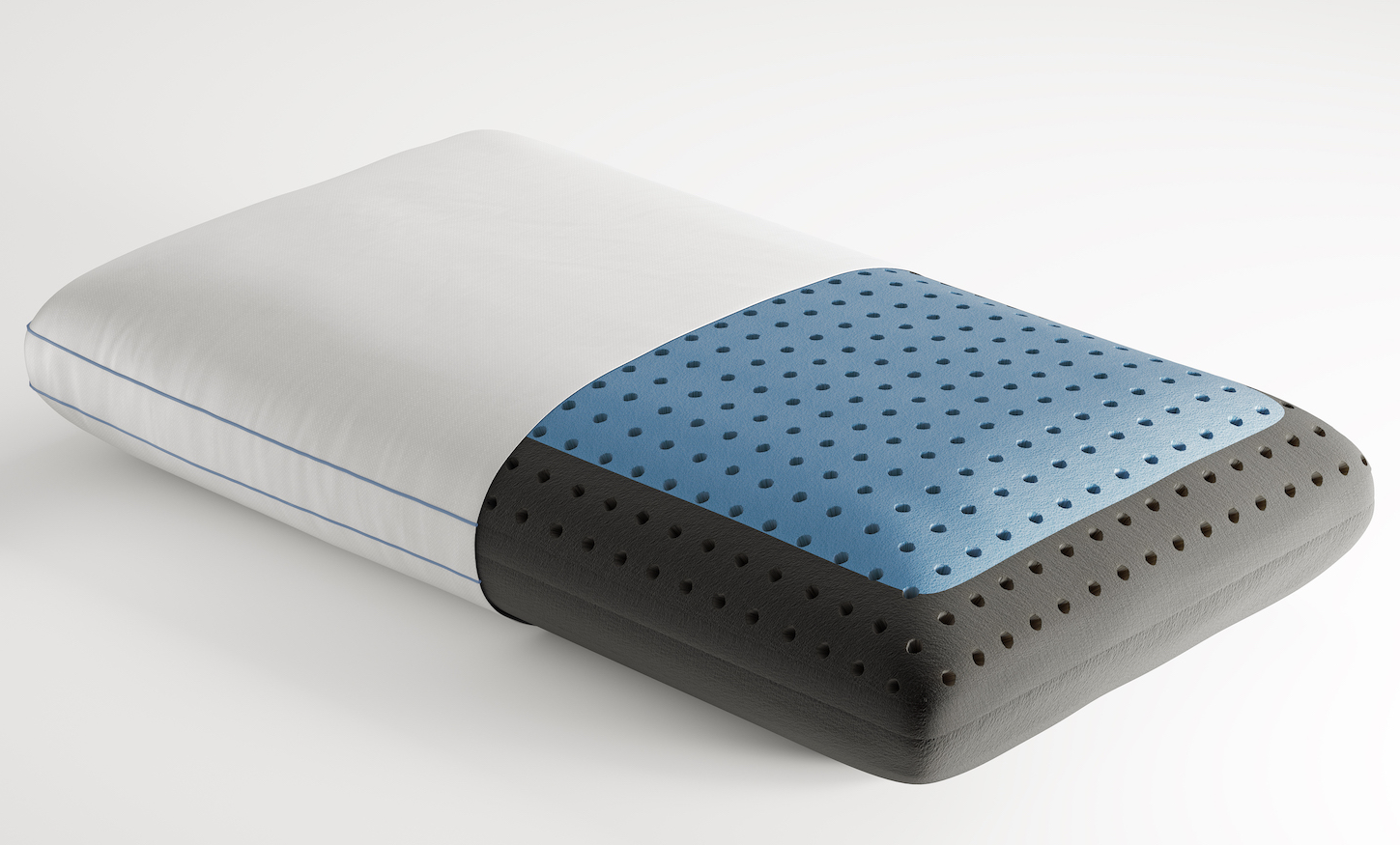 Pros
Its air ventilation system, increases airflow and breathability so you don't wake up warm.
Made out of pressure relieving memory foam for the right spinal alignment
30 days trial period
1 pillow for $150 or 2 pack for $265 (plus use code AFF15 for 15% off!)
Cons
Possibly too big for those with smaller frames.
---
Purple — Harmony Pillow
Earn up to 7% bitcoin back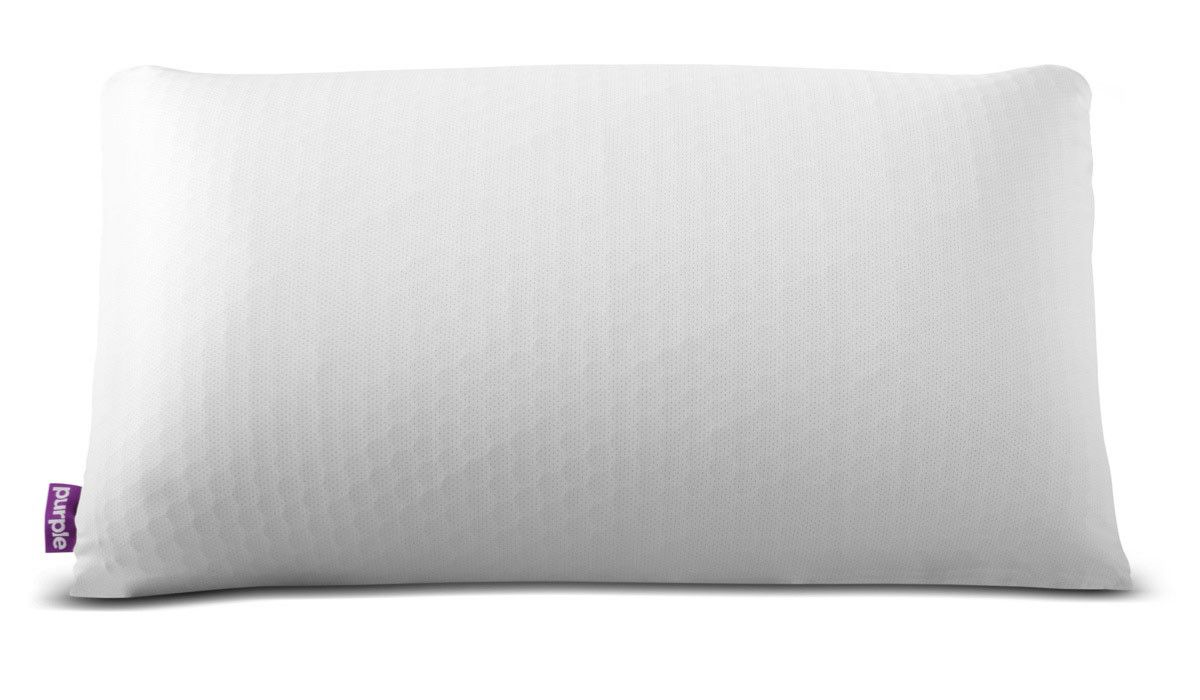 Pros
The latex core provides good support and is a nice option for those who aren't into memory foam.
Two different height options is a big plus.
The pillow won't go flat or change shape overnight.
Cons
Not recommended for those who like the slow response or feel of memory foam.
The price may be a budget-buster for some.
The cover must be line-dried which makes it slightly high maintenance.
---
Tulo — Medium Firmness Pillow
Earn up to 6% bitcoin back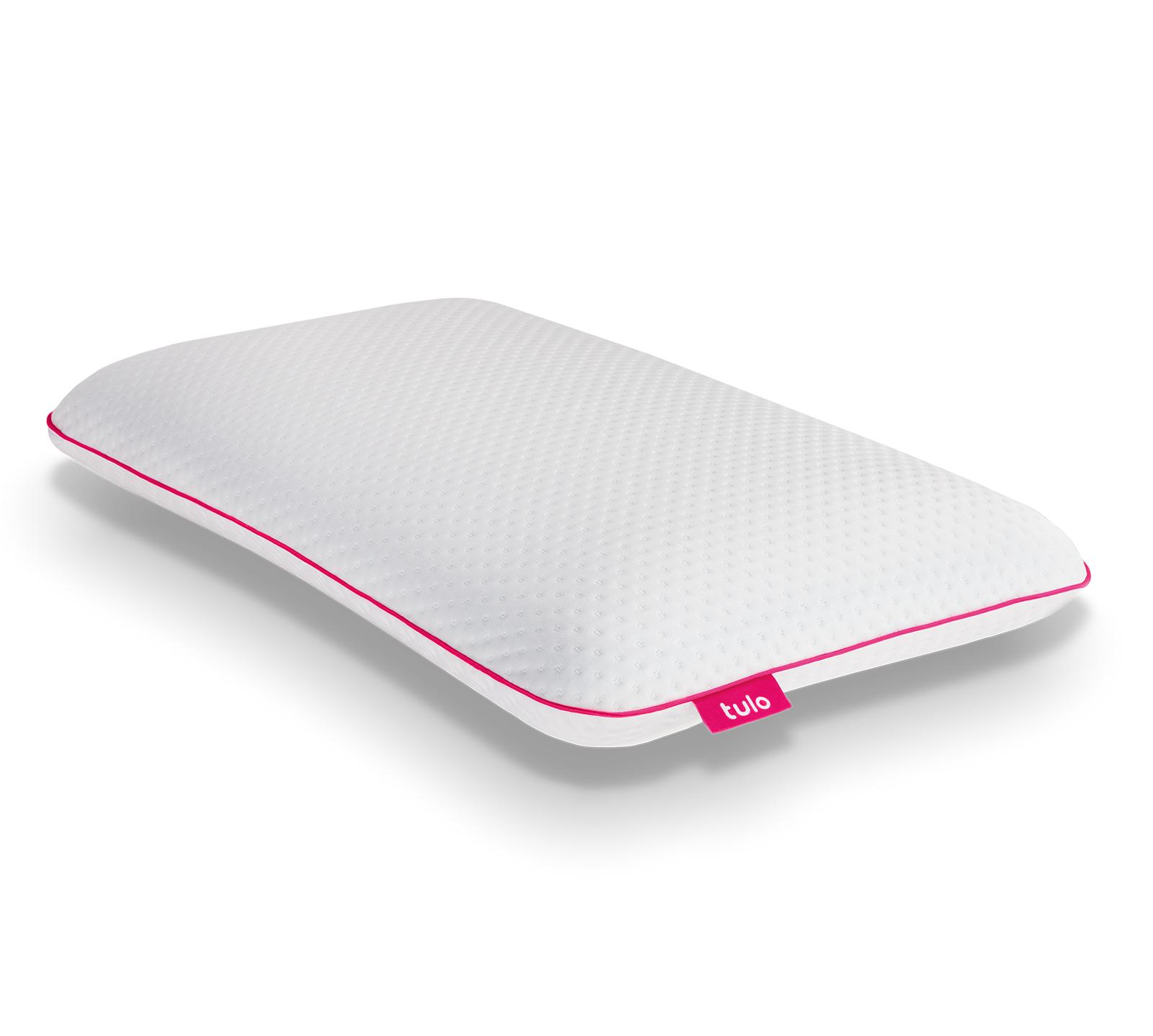 Pros
This medium pillow is perfect for someone who wants a "firm" pillow, but maybe doesn't want to go all the way down the firmness rabbit hole.
The foam is really dense and stays cooler than you'd expect, thanks to a light cover.
Cons
If you're a resolute side sleeper, you might go up to the "firm" level for an even sturdier pillow.
---
YAASA — Memory Foam Pillow
Earn up to 5% bitcoin back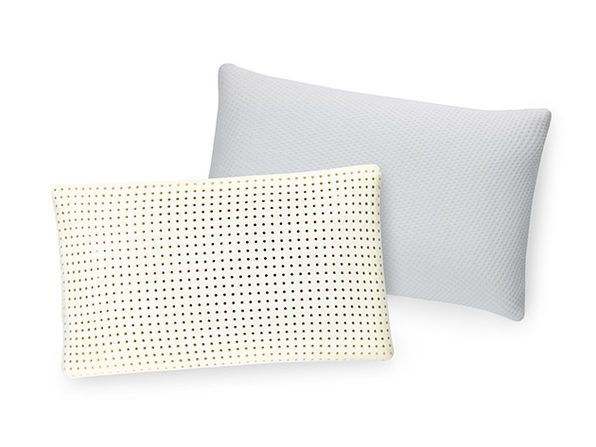 Pros
Stays cool all night long.
Adjusts to you; allowing for ideal head, neck, and shoulder alignment.
Created with pin core ventilation, it is made with increased airflow and breathability in mind.
Affordable price.
Cons
Not recommended for people who sleep on their stomach.
---
Mattress Firm — Black Ice Memory Foam Pillow
Earn up to 3.5% bitcoin back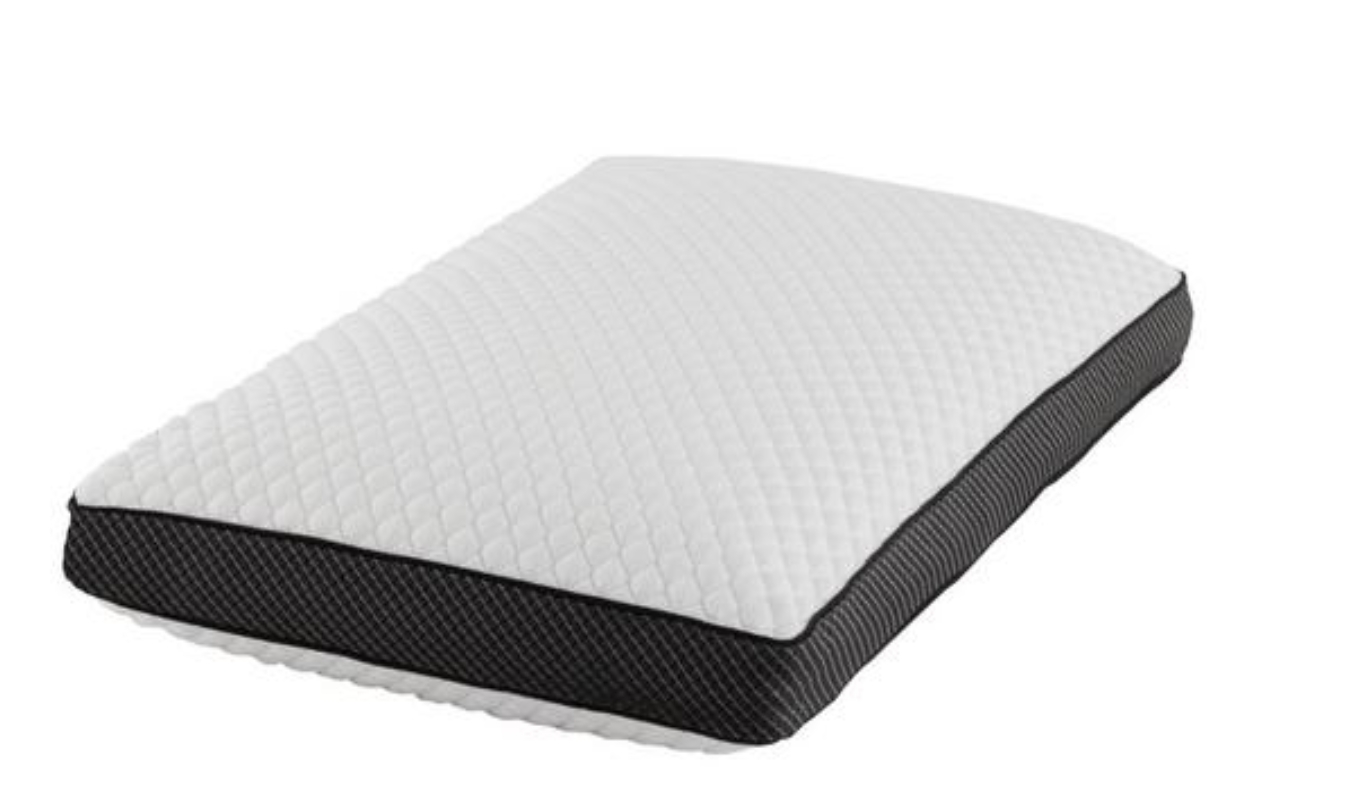 Pros
Best-selling pillow at Mattress Firm.
Ice cooling effect to match your body's temperature.
Matching mattress available.
Affordable price.
Cons
Can be too thick for some side sleepers.
Heavier pillow.
---
Casper — Original Pillow
Earn up to 2.5% bitcoin back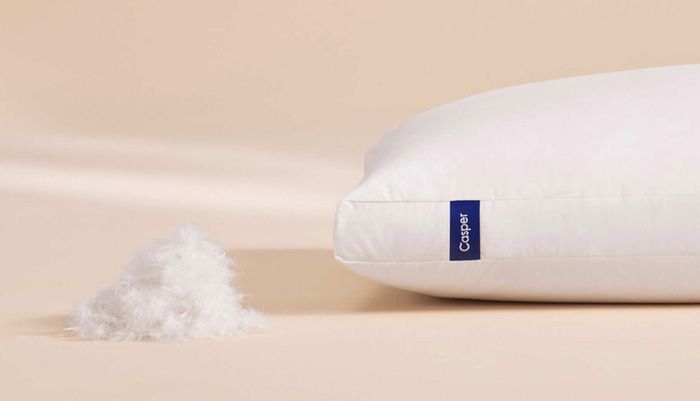 Pros
The pillow-on-pillow design provides plushness and comfort while supporting the head and neck.
Cooling—Percale weave in the material covering the outer and inner pillows is breathable, soft, and sleeps cool.
The medium-soft firmness level will suit people at a variety of weights who prefer different sleeping positions.
Machine-Washable—Pillows should be regularly cleaned to prevent the dust mite, mold, and dirt buildup, and Casper makes that easy.
Cons
More expensive than most microfiber pillows.
Lack of Options—The pillow comes in one firmness option and the loft is not adjustable.
Because of the loft, some stomach sleepers, especially those on the petite side, may find this pillow too high for their tastes.
---
Tips for Choosing the Right Pillow For You 📝
According to bedding experts at Good Housekeeping you need to —
Get to know the materials. Down pillows tend to be the fluffiest, but a combination of down with feather will be firmer and often less expensive. Down alternative pillows can still feel soft and offer good support, but they're usually made with synthetic fill and are more affordable than down. Either way, make sure the outer fabric is tightly woven with no fibers or feathers poking out. Memory foam pillows are thicker and firmer. You can choose from solid memory foam or memory foam clusters, which feel more plush to lie on while still offering the support of foam. There are also hybrid pillows that mix foam clusters and fiberfill so you get the best of both categories.
Take a look at special features based on your preferences. You can look for innovative features that come with some pillows, like cooling properties if you tend to overheat or adjustability if you want to change up the firmness level.
Consider any recent health changes. Health-related changes (like weight fluctuation, new aches and pains, or other changes in your body as you age) affect the type of support you need.
---
Earn $10 for referring a friend to Lolli! 🍭
Share your referral code within your Lolli browser extension and earn ten dollars in free bitcoin when your friend makes their first purchase using Lolli.
---
Sweet dreams,
Aubrey & The Lolli team 💤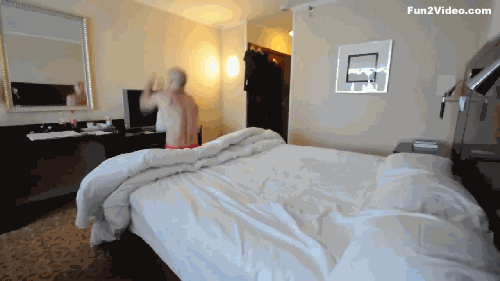 ---
*Disclaimer: Rates are subject to change.