---
Earn bitcoin back on travel, fashion, fitness, & fun! 🚀
---
You've done it! Celebrate the completion of another successful week with a well-deserved shopping spree. Whether you are looking to book a trip, get out to a concert, or order dinner for a relaxing evening, these five Lolli retailers are a must. Shop today and earn up to 6% bitcoin back!

---
As the weather gets warmer, who among us doesn't have European fantasies? If you are ready to book the trip of your dreams or are looking for something a little more low-key, don't travel without earning bitcoin back!

---
Accessories are key to any casual or dressy outfit. Shop a range of brands for different budgets and lifestyles, and maybe you will walk away with your new favorite item!

---
Buffalo Wild Wings is first and foremost known for wings, but don't sleep on their hamburgers, mozzarella sticks, and other offerings! Put on the game and indulge in your favorite foods.

---
Is there a song that's been stuck in your head? Maybe you'll be lucky enough to see that artist live in concert! Book tickets to see your favorite artists on Stubhub, or score seats to see your home team play. Choose your own adventure at Stubhub!
---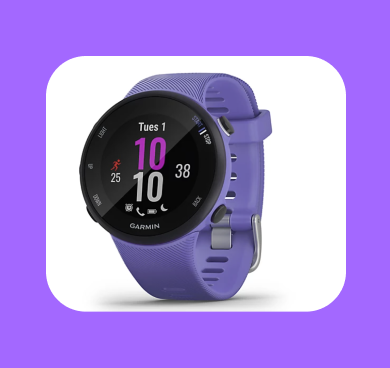 Find the best deals on fashion, fitness, technology, home decor, and more at QVC. Discover exclusive trending deals like the Garmin Forerunner 45S GPS Running Smartwatch, now nearly 20% off! Don't miss out on big rewards on all your must-have purchases for spring at QVC.
---
Sephora is the go-to store for all beauty and health products. Experiment with a new shade of lipstick or stock up on sunscreen (maybe the one above from Supergoop!) for when the weather gets warmer.
---