People are turning to bitcoin in wake of global pandemic

Bitcoin is being deemed a safe haven asset amidst the Coronavirus pandemic. Forbes contributor, Billy Bambrough, says "the Coronavirus could see bitcoin 'explode in value." Bitcoin's price has climbed through the first few weeks of 2020 adding around 30% since the beginning of the year.

Chief Executive of the financial advisory deVere Group, Nigel Green told Forbes, "The ongoing upward trajectory of the price of bitcoin correlates to the spread of the coronavirus." Green added, "The more individual cases that are identified, the more countries around the world that are affected, and the greater the impact on traditional financial markets, the higher the price of bitcoin has jumped."

More cases are being identified every hour. Centers for Disease Control officials warned on Tuesday that the new coronavirus will almost certainly spread in the United States, and that hospitals, businesses, and schools should begin making preparations.
At time of writing, the Coronavirus has been detected in 41 countries. With no cure in sight, the US will need to be able to contain the virus from spreading to the masses. One of the ways the Coronavirus can spread is through physical currency.
Whether it's dollars, pounds, euros, shekels, or in this case yuan, currency is notoriously dirty. A 2017 study of $1 bills in New York found some 397 bacterial species living on the surface. And when someone with the flu handles it, that virus has been shown to survive for up to 12 days.

China has taken steps to stop the virus from spreading on Yuan. The country's central bank announced at a press conference on February 15th that it is cleaning its money in efforts to slow the spread of the deadly coronavirus.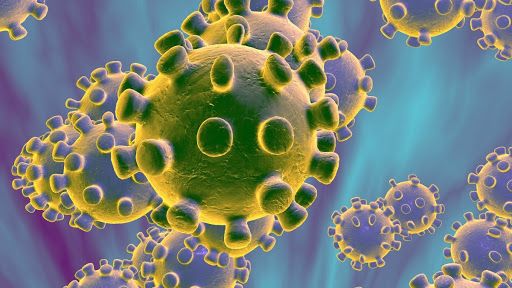 Bitcoin is the alternative to physical currency as it operates completely digitally. For those who are new or interested in owning bitcoin, there are several ways to obtain it. You can buy it on an crypto exchange such as Coinbase or Kraken, you can mine it, and you can earn it for free when you shop online with Lolli.
With Lolli, you can shop for many of the items you may need to prepare and protect yourself and your loved ones from the Coronavirus. Lolli has partnered with 950+ trusted stores including top grocery and health brands. Shop and prepare with...
If you have any questions about bitcoin, need help setting up your Lolli account, or looking for tips on where to shop to earn the most bitcoin, please reach out to our support team at - support@lolli.com.
Stay safe and stack sats.
Love,
The Lolli Team
sources:
1) Forbes
The Coronavirus Could See Bitcoin 'Explode In Value'
https://www.forbes.com/sites/billybambrough/2020/02/03/coronavirus-fears-could-see-bitcoin-explode-in-value-as-china-markets-plummet/#68cd38d61387
2) 2017 Study of Microbes found on circulating currency in New York City: https://pdfs.semanticscholar.org/8f19/aaa05f8e385f3c02f18b8679a2ebbf394f5f.pdf

3) Quartz
China is literally cleaning its money to stop the spread of coronavirus
https://qz.com/1803255/china-is-disinfecting-banknotes-to-stop-spread-of-coronavirus/
4) The New York Times
Coronavirus Live Updates: Cases Rise in Italy and Iran, and Spread to Other Countries
https://www.nytimes.com/interactive/2020/world/asia/china-wuhan-coronavirus-maps.html
5) The New York Times
C.D.C. Officials Warn of Coronavirus Outbreaks in the U.S.
https://www.nytimes.com/2020/02/25/health/coronavirus-us.html

---