---
Earn Bitcoin Back on Sweets, Toys, and More! 🧸
---
Valentine's Day is not just for sweethearts!
Give your kids a special treat to make the day a memorable one for them as well. Whether you agree to give in to their sweet tooth or would simply rather them have a new board game to play with, shop with Lolli today and earn bitcoin back on your gift purchases!
---
You can never go wrong with these bite-sized treats!
---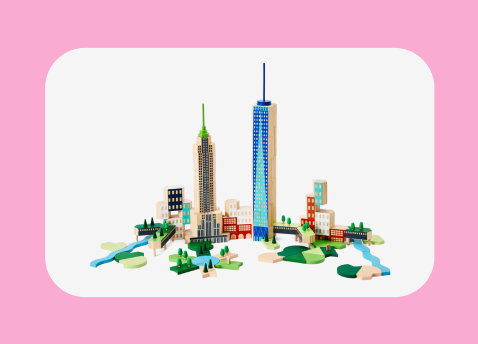 Give your kid the gift of creativity! Earn big at Areaware on toys, games, and objects they'll love made by independent artists like the Blockitecture set that'll let them build the world they want to see!
---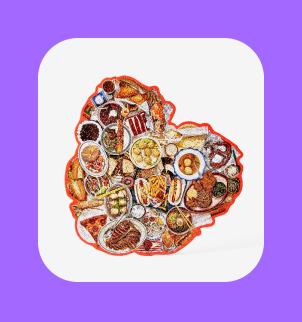 If your kid's a puzzle pro (or an aspiring chef!), get them a puzzle that highlights the treats and cuisines of New York! The puzzle pays homage to the impact of Covid on the hospitality industry, and is also a great way to talk to curious kids about food supply & other worldly questions.
---
For some children, there is no limit to the number of stuffed animals they can sleep with and love as their best friends.
---
Make your child think a little with these special edition Valentine's puzzles.
---
Monopoly is always a classic, and who doesn't love SpongeBob?
---
For artistic kids, get them a new set of markers to draw (hopefully not on your furniture!) with.
---
Love isn't just for romantic relationships, but also between children and parents.
---
Complete this LEGO set and Mickey and Minnie will forever have a special presence in your house!
---
Featuring a construction tube, wooden fishing game, tic tac toe, plush dog, and more, this gift set is perfect and safe for young children!
---
Loving Lolli? 🍭
Share your Lolli referral code with a friend and earn $5 in bitcoin when they shop! Find your referral code in your Lolli browser extension wallet.