---
Earn bitcoin rewards while getting your dad a gift to remember from top brands like Bass Pro, Duke Cannon, & more!
---
Dads do so much for us, often without asking for much in return. Why not give them something back while earning bitcoin by shopping from these awesome brands on Lolli?

Read on for the roundup of where to score great gifts for great dads with bitcoin back.
Exploring the great outdoors calls for great gear. You can find all the hunting, fishing, camping, and outdoorsy gear that a nature-loving dad would want at Bass Pro Shops.


For outdoorsy dads, Cabela's is heaven on earth! Get your papa the hunting, fishing, and boating gear that he has always been asking for at Cabela's.

There's nothing worse than running out of office supplies just when you need them the most. Buy your dad office supplies, tech, and more in bulk at Bulk Office Supply so he never has to worry about running out at the wrong time!

An amazing dad deserves an amazing outfit. Shop all the newest and hottest men's fashion at Todd Snyder so your dad can always stay fitted up.

For the fitness fathers out there, receiving new workout gear feels like Christmas morning. Get your fit dad some new kicks at Adidas so he can feel good while he looks good!

Does your dad have a favorite TV show or band? If so, getting him a sticker of it from Redbubble to put on his morning coffee mug, laptop, or water bottle could make his day!

From wallets and Apple watch cases to pants and parkas, The Fascination brings together all the trendiest items that are actually useful and puts them all in one place. They make gift shopping easy!

For sporty dads, nothing sounds better than watching their favorite football team with surround sound speakers. Find the highest quality speakers at Sonos so your dad can experience the big game with impeccable sound.


Taking care of your body as you get older is important. That's why buying your dad sports and athletic compression shirts and undergarments is so necessary. Help your dad run like the wind while staying healthy with these sports essentials!

Every dad needs some snazzy shades to shield him from the summer heat. Ray-Ban has seemingly endless styles and colors that would suit any fabulous father.

Sports glasses, prescription frames, sunnies: Oakley has it all. Get your dad some spectacular specs at Oakley!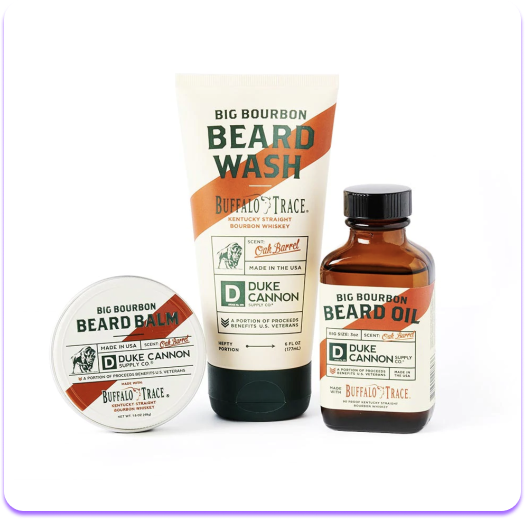 Have you been trying to sell dad on grooming products since, like ever? Get him a gift he'll actually use from Duke Cannon with dude-approved scents for top-rated products like beard washes, body scrubs, & more.