---
Update your extension to discover a brand new experience on the Lolli browser extension!
---
The Lolli browser extension just got a makeover!
It's officially easier than ever to earn bitcoin rewards with the Lolli browser extension! Update your extension today to discover exciting updates and a fresh redesign.
Read on for the roundup of what's new. Plus, check us out on the Chrome store – where Lolli is now a featured merchant! 😎
---
✨ A fresh makeover for your favorite features
See our redesign for the Lolli browser extension experience, by clicking on the Lolli icon on the upper right side of your browser. Discover a new look for your favorite existing features like...
1. Our newly redesigned featured stores list
The featured stores list got a makeover! Find it by clicking on the Shopping tab on your extension banner.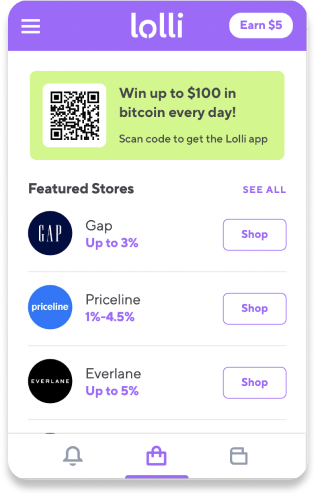 2. New, easier to read web exclusions
Navigate to your favorite Lolli merchant, open the Lolli extension banner, and select the bell icon to see new, easier to read exclusions!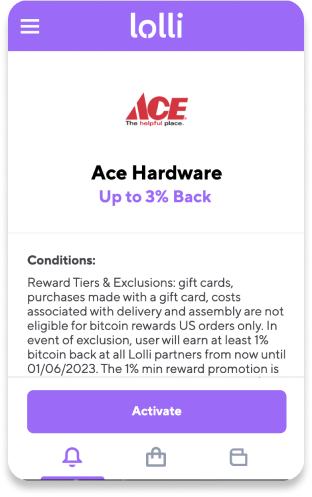 3. Easy access to your ref link to earn bitcoin when you share Lolli with friends!
Open the Lolli extension banner, and select 'Earn $5' on the upper right hand side of the banner when you're on the Wallet or Shopping tab to find your ref link!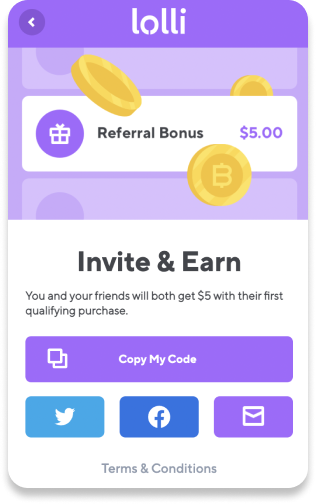 ---
✨ Download the Lolli app, easily
Open the Lolli extension banner, and select the Wallet tab. Then, scan the QR code with your phone's camera to download the Lolli mobile app.
Discover exclusive features you'll love on the Lolli mobile app, like in-store bitcoin rewards for iOS (Android coming soon!), our daily free money game, the Daily Stack, & more!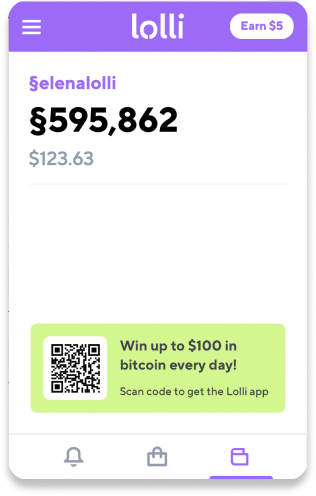 ---
✨ Checkout Confirmation
The Lolli extension now alerts you when we've detected that you've completed a purchase at many of your favorite stores! That way, we both know that your bitcoin rewards are on their way to your Lolli wallet!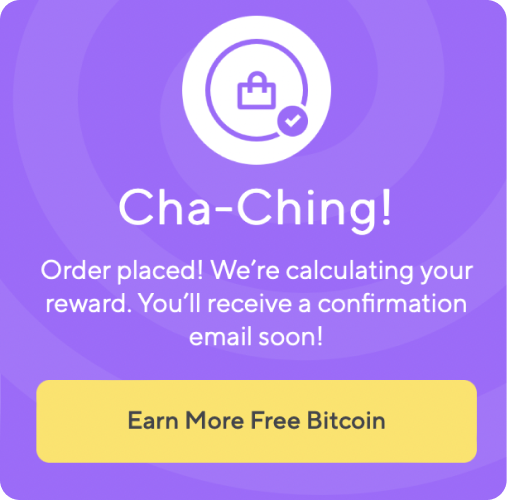 ---
✨ Contact Support, Straight from the Extension
Got a question? Contact our Care team directly from the Lolli browser extension. Select the 3-lines on the upper-left side of the Extension banner to open the menu. Then, select Contact Support to reach a member of our Care team via email at support@lolli.com.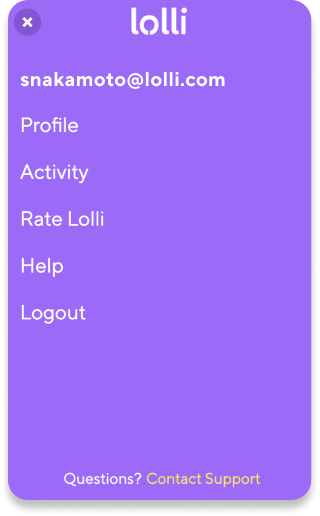 ---
✨ Shopping Comparison Tool
Lolli's browser extension now recommends top bitcoin back offerings when you browse on Amazon, Target, & more. Learn more about the Shopping Comparison tool here!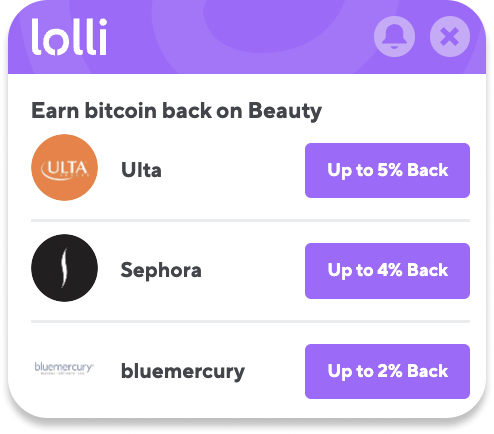 ---
Make sure your extension is updated to the newest version today to start enjoying new features on the Lolli browser extension!
---
Loving Lolli? 💜
Share your referral link with a friend! You'll both get $5 in bitcoin rewards when they shop for the first time!