---
This new feature helps you earn more bitcoin back from our partner retailers, no matter where you shop.
---
The latest version of the Lolli browser extension will now provide you with Lolli brand alternatives when you're visiting Amazon, Walmart, or Target! Now, you're guaranteed to never miss a chance to earn bitcoin when you shop online.
With more than 1,000 top retailers like Macy's, Sephora, Microsoft, Kroger, Lowe's, Adidas, Food Lion, Sonos, and more on Lolli, you will never miss a chance to add more bitcoin to your wallet. The feature is currently supported on Chrome and Edge browser extensions only – Firefox users, stay tuned for your update coming soon!
---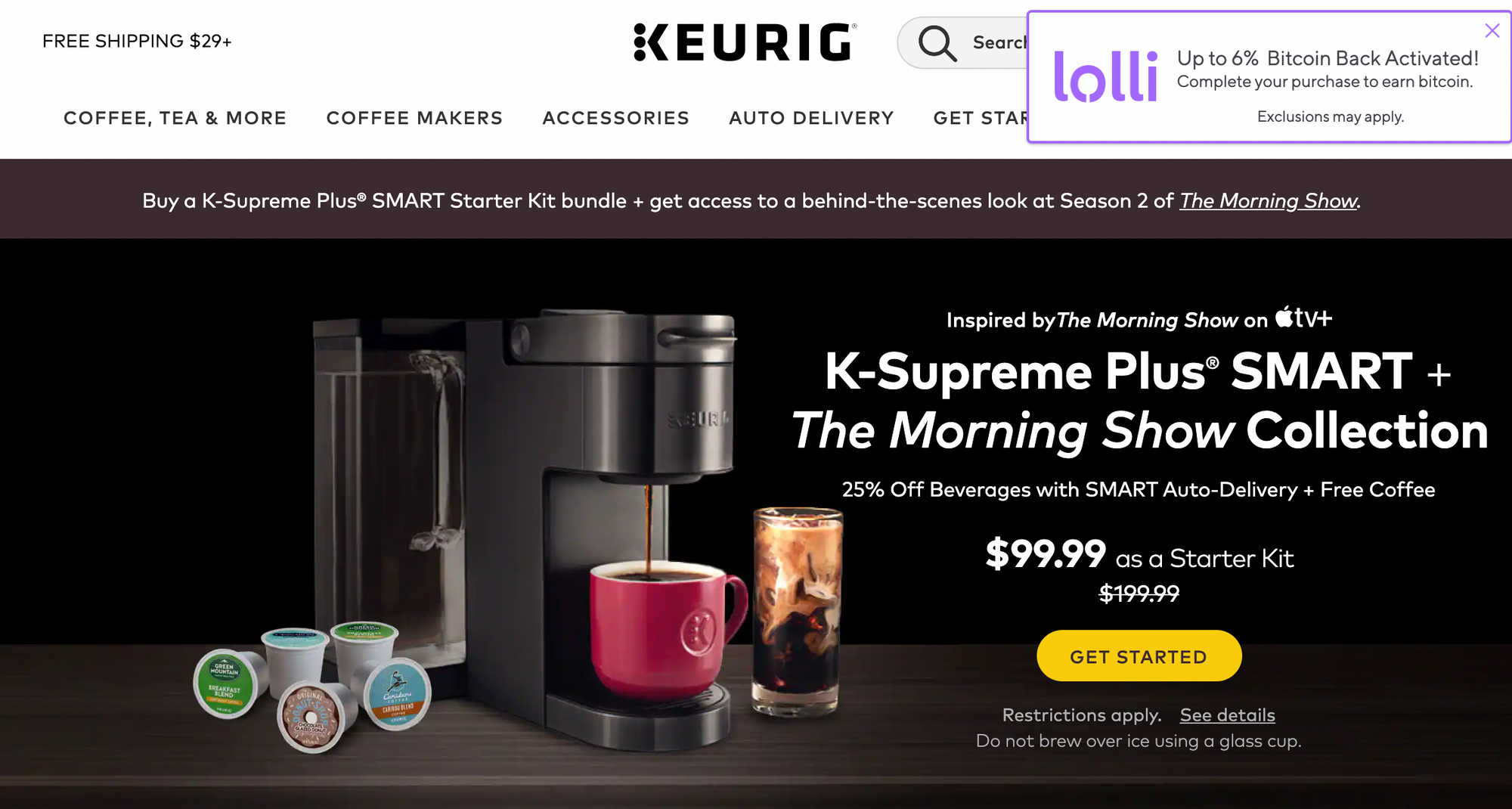 Read on to learn more about this new feature and try it out today! 👇
---
How does it work?

1. Update your Lolli extension
Make sure your extension is up to date. Learn how to do this on our blog!
2. Visit a product page
Navigate to a product page on Amazon, Walmart, or Target & shop a top category like electronics, sneakers, pet supplies, groceries, & more!
Stay tuned for more categories & stores coming soon. 👀
3. Get recommendations & start earning
The extension will pop up to recommend Lolli partner retailers when you're shopping from the above stores. You'll be able to easily find the highest rates at Lolli retailers so you can earn the most on your purchase. Activate and start earning today!

---
Have a question?
Feel free to respond to this email with any questions or upcoming purchases we can help with.

To the moon,
Alex, Matt, & The Lolli Team 💜