Udemy is Increasing its Rate to 16% Bitcoin Back! 🚀
Lolli announced a partnership with Udemy, the leading online learning platform, in July 2019 to encourage online learning for its users. Since we launched, our users have taken hundreds of online courses. 📚
Today, we are pleased to announce a new initiative, Earn & Learn — a campaign to provide additional opportunities to earn & learn from the comfort of your home at discounted rates. 🏠🤝

Now, Lolli users can earn up to 16% bitcoin back on thousands of online courses!

The Lolli team hand-picked some of our favorite bitcoin-related classes to share with you and your loved ones at discounted prices through the end of April! 🚀
---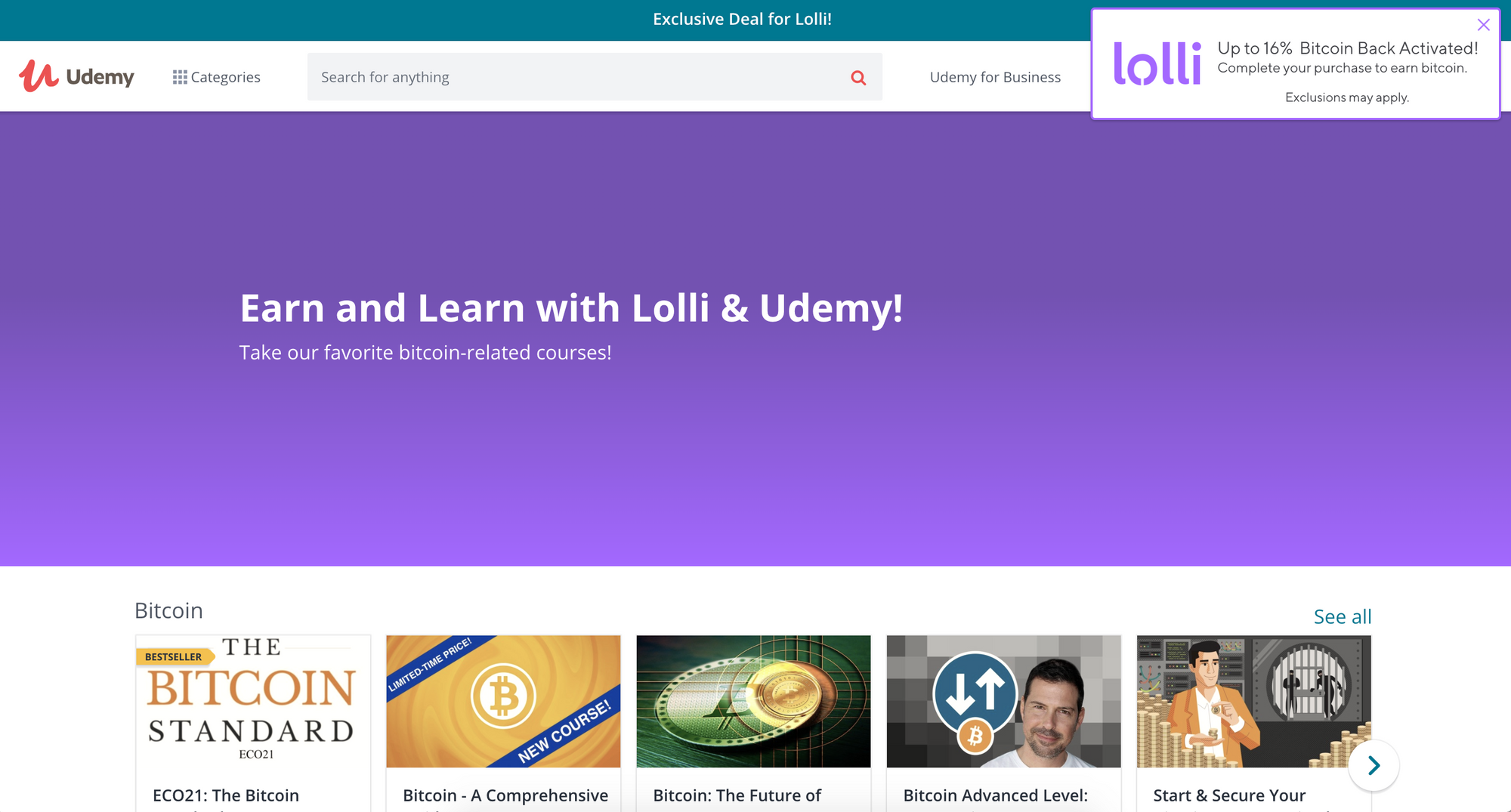 Udemy's bitcoin courses are a great way to help spread awareness and encourage your friends to learn more about bitcoin during this time. Spread the word and help them earn BTC along the way!

We picked out:
ECO21: The Bitcoin Standard
Created by Saifedean Ammous
Dr. Saifedean Ammous teaches an online course based on his book, The Bitcoin Standard. The course expands on the material in the book, and delves deeply into the sources and readings that shaped it.


Bitcoin - A Comprehensive Guide
Created by Cavan Flynn
There is no better time to learn about Bitcoin, the decentralized digital currency. Not only will this course give you a firm understanding of Bitcoin, but endless real world applications for your new-found knowledge.

This course is split into ten sections, which will take you from a Bitcoin novice to an expert in an easy to understand format.


Bitcoin: The Future of Money
Created by Joe Withrow

No previous knowledge or experience required - this course will walk you through the fundamentals and then present advanced information.
Bitcoin Advanced Level: Transactions
Created by George Levy

This is an advanced level course which requires the student to have a working understanding of Bitcoin and Blockchain technology in order to be most effectively understood. As a result, it is highly recommended that students have previously taken and successfully completed the Blockchain and Bitcoin Fundamentals course.


Start & Secure Your Bitcoin Fortune: Join The Revolution
Created by Jonathan Levi, Ravinder Deol, Alon Goll

"A crash course to help you quickly understand & safely join the cryptocurrency revolution without becoming a victim"
---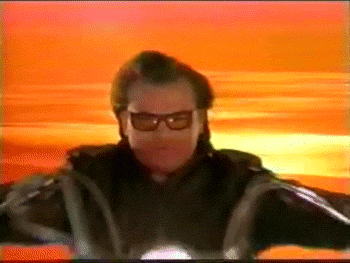 ---
Shop from thousands of other courses & topics! 🧠
Udemy offers thousands of courses to choose from across technical skills, programming, creative skills, and fintech-related subjects. See all courses.
---
Want more bitcoin in your Lolli wallet? 🍭
Share your referral code in your browser extension and earn $10 in free bitcoin when they make their first purchase with Lolli.
---
Happy Learning & Earning,
Aubrey & the Lolli team 🏠
---
*Disclaimer: Rates are subject to change. Earn & Learn will run from 3/20 - 4/30.