---
Send a gift to someone special and earn up to 9.5% back on cupcakes, flowers, and more! 🌹

---
Valentine's Day is right around the corner, so it's time to send a sweet surprise to someone special!
Whether you are preparing for a special day with a loved one, or want to send warm wishes to family, find just what you need with Lolli for up to 9.5% back!
Read on for our top picks.

---
The bite-sized cupcakes you know and love in all your favorite flavors! Send this sweet box to a loved one for a way to treat them to a perfect V'Day.
---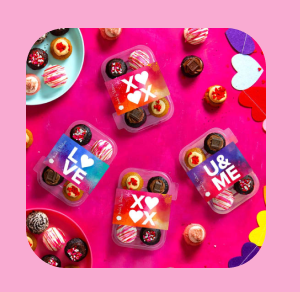 Got a few Valentines? Lucky you! Send treats to everyone you love with Baked by Melissa's 6-pack cupcakes. Each order comes with 4 separate bundles so you can give sweets to everyone on your list.  
---

Nothing beats a classic bouquet of flowers when it comes to Valentine's Day gifts.
---
Woo your special someone with this bouquet of flowers.
---
These divine red roses say "I love you" a dozen times!
---

Make a wish and open your eyes to this dreamy basket filled with champagne, chocolate, and more.
---
Calling all fro yo enthusiasts! Experience the treats of Forty Carrots from the comfort of your home.
---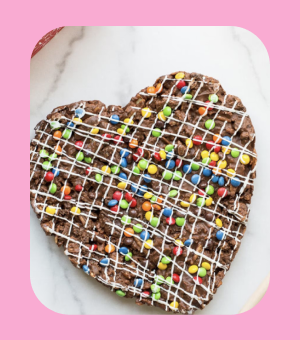 Share your love in the sweetest way with a Valentine's Day Card & Love Gift Box from Goldbelly! This festive chocolate dessert pizza is the ultimate gift for a chocolate lover!
---
Loving Lolli? 🍭
Share your Lolli referral code with a friend and earn $5 in bitcoin when they shop! Find your referral code in your Lolli browser extension wallet.