Sharpen up your skills or learn a new language and earn 6% bitcoin back with Rosetta Stone now on Lolli!

Lolli has launched its Earn & Learn initiative, a campaign to provide more ways for you to learn from the comfort of your home. This week, we announced our rate increase on bitcoin courses with Udemy and Coursera.
Today, we are announcing an increase with another online learning partner, Rosetta Stone! 📚
Have you always wanted to learn a new language but haven't had the time to devote to it? If you're wondering what to do with your extra time while you're self-quarantining, consider becoming multilingual with Rosetta Stone! 🤔
Officially live on Lolli, you can earn 6% bitcoin back when you learn to read, write, and speak more than 30 languages.
---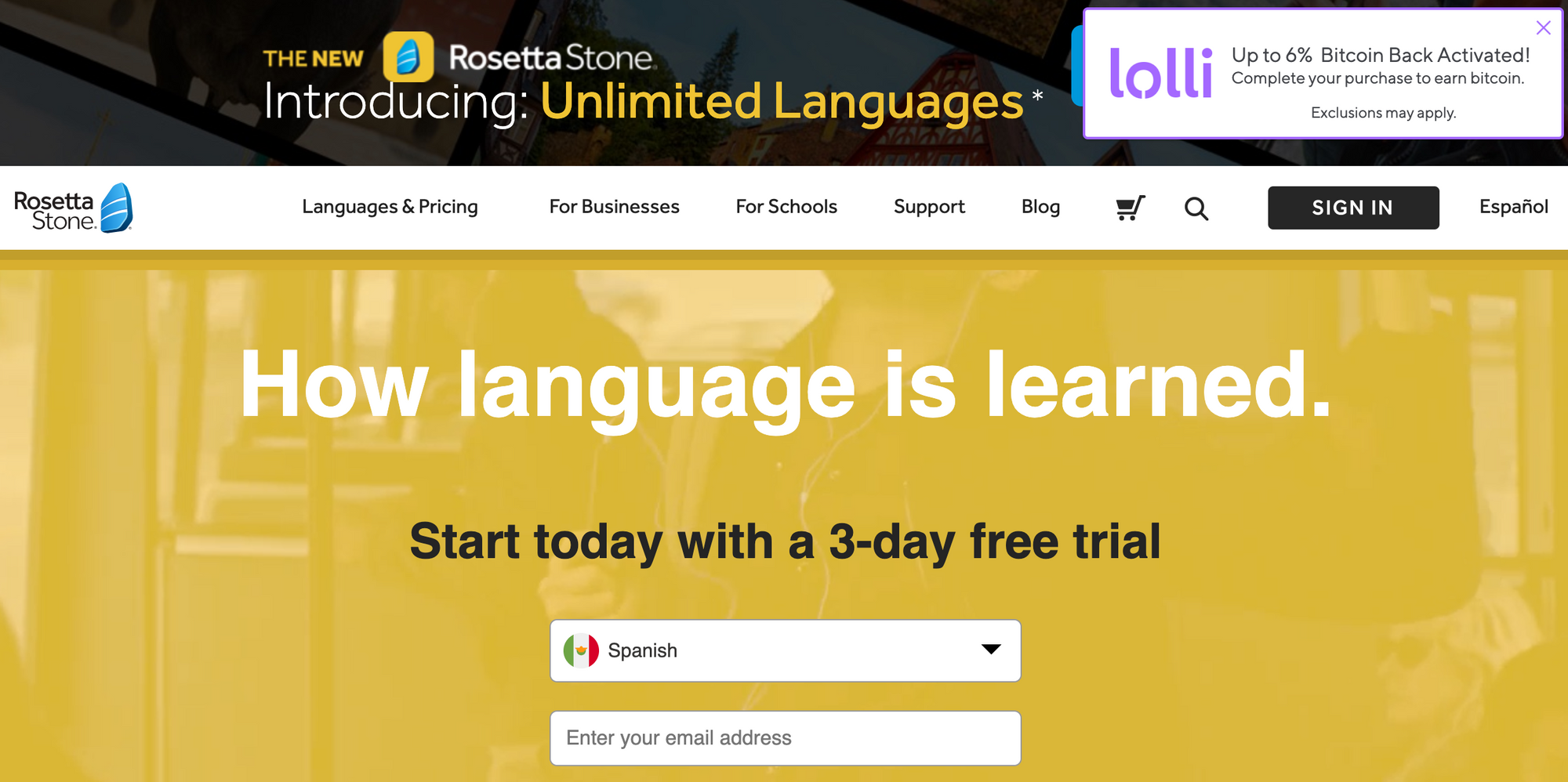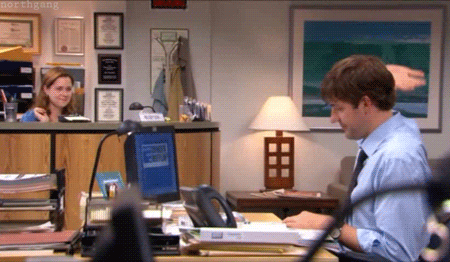 ---
Top 7 Benefits of Learning a New Language
In a globalized world, learning a language is a wonderful benefit.
1. Boosts Brain Power
Learning a new language means your brain has to cope with complexity as it makes sense of and absorbs new patterns. A study from Spain's University of Pompeu Fabra revealed that multilingual people are better at observing their surroundings. They easily spot anything that is irrelevant or deceptive. They're also better at spotting misleading information.
2. Improves Memory
A new language requires not only familiarity with vocabulary and rules, but also being able to recall and apply this knowledge.
3. Enhances The Ability To Multi-Task
According to a study from the Pennsylvania State University, people who are multilingual and proficient at slipping from one language system to another are practiced at this very demanding work for the brain.
4. Keeps The Mind Sharper For Longer
According to a study from the University of Chicago, decision-making ability becomes an easier process for multilingual people. Aside from the rules and vocabulary that go with learning a foreign language, there are nuances and regional expressions that a student of language frequently judges for appropriateness and hidden meanings.
5. The First Language Is Improved
Learning a new language makes you more conscious of the nuts and bolts of your own language.
6. Increases Networking Skills
Opening up to a culture allows you to be more flexible and appreciative of other people's opinions and actions.
7. Provides Better Career Choices
According to Eton Institute's Language Development in the Workforce survey (September 2014), 89% of its clients stated that multilingual employees add value to the workforce and 88% stated that recruiting team members with language skills is important to their organization.
Earn & Learn with Lolli and receive 6% in bitcoin back when you sign-up with Rosetta Stone!
---
Are you looking for more ways to earn free bitcoin?
Share your referral code in your Lolli browser extension with your friends and you will earn $10 in free bitcoin when they shop at a Lolli retailer.
---
Stay safe and keep stacking,
Aubrey & The Lolli Team 💜
---
*Disclaimer: Rates are subject to change. Exclusions: promo codes or coupons not provided by Lolli, gift cards