---
On October 31, 2008, Satoshi Nakamoto distributed a whitepaper to a small mailing list of some of the world's best coders. The whitepaper, entitled Bitcoin: A Peer-to-Peer Electronic Cash System, would change the world forever.

What's a whitepaper and why does it matter? A whitepaper is a concise guide that summarizes a complex issue or technology (in this case, bitcoin) and presents the issuing body's philosophy on the matter.
Bitcoin's philosophy is apolitical. Bitcoin is meant for everyone, everywhere regardless of their creed, ethnicity, gender, race, political views, or nationality.

It's important to note that while the original whitepaper was released into the world in 2008, the first bitcoin transaction sent between two people occurred on January 12, 2009. Since that initial transaction, an entire ecosystem has been born, bringing with it other alternative cryptocurrencies (altcoins), and companies developed around blockchain technology.

Bitcoin still remains the most useful and most highly-demanded currency. And with a supply of just 21 million coins, it seems poised to keep its dominance. While some may feel that twelve years is a long time, it's just the tip of the iceberg. It's important to remember that this industry is still in its infancy, the Bitcoin revolution is just getting started. This means you can still get in on the action!
Here's how: Earn free bitcoin back when you make online purchases with Lolli. Every single satoshi (smallest unit of the bitcoin) earned is a step towards financial sovereignty — this is the same independent financial future Satoshi wanted for the world. Luckily, it's never been easier to get bitcoin than when shopping online with Lolli.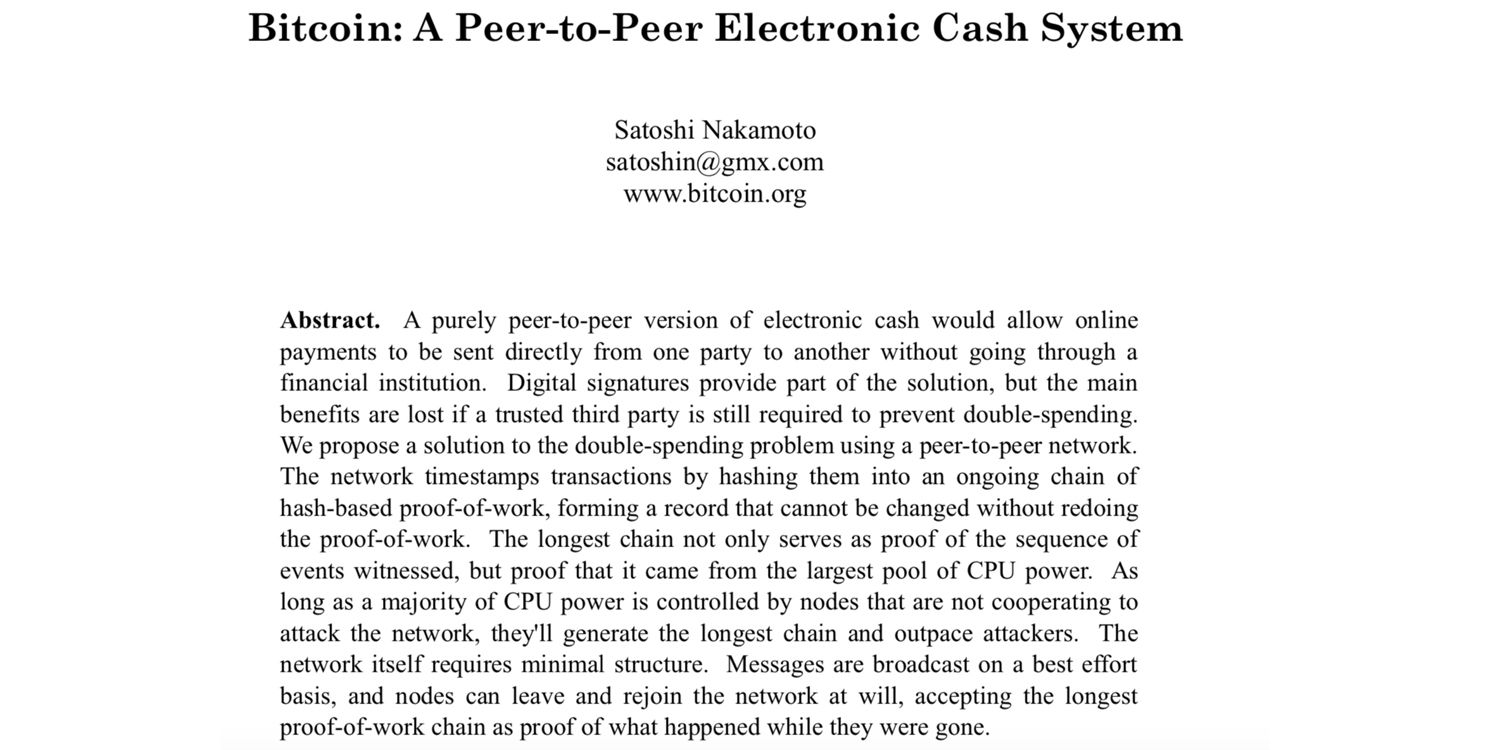 ---
12 Ways to Celebrate the Anniversary of Bitcoin's Whitepaper! 🥳

Read the bitcoin whitepaper today! It's available here.
If you need more resources on bitcoin, check out our blog.
Stack sats with Lolli's over 1,000+ partner retailers on Lolli.com
Check out the best bitcoin memes on the web.
Get $10 in free bitcoin for referring a friend to Lolli. See instructions in your Lolli browser extension.
Tell a friend about bitcoin today!
Find a bitcoin meetup near you.
Listen to The History of Bitcoin from our friends at Tales from the Crypt.
Read (or write!) a bitcoin poem.
Tell elected representatives, if located in the US, why they should care about bitcoin.
Read our guide on talking to your relatives about bitcoin this holiday season.
Thank Satoshi by buying some bitcoin!
---
Keep stacking sats,
The Lolli Team 🍭